Tafisa Canada names vice-president sales and marketing
August 4, 2022 | 4:48 pm CDT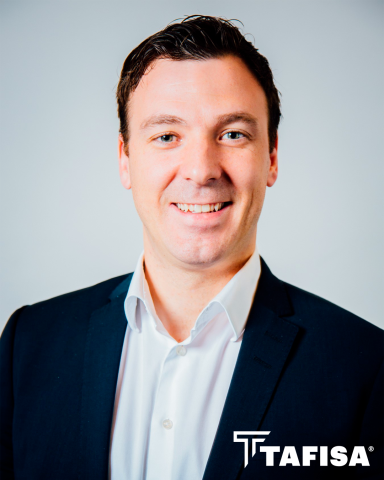 LAC-MÉGANTIC, Quebec – The management of Tafisa Canada has appointed Pierre-Luc Bérubé as vice-president of sales and marketing effective August 15, 2022. He will succeed Eric Dedekam, who will retire at the end of October.
Tafisa Canada is a manufacturer of particleboard and TFL decorative panels based in Lac-Mégantic. 
Bérubé holds a Bachelor of Business Administration from HEC Montréal. He has extensive experience in sales, marketing, and supply chain management, and brings 15 years of industry experience to his role which he acquired in various leadership roles at L'Oréal Canada, then subsequently as general manager for the Matrix & Biolage Canada brand. Over the last three years, he was sales director for Canada and the United States with the kitchen manufacturer Miralis.
The company said that Bérubé's experience combined with his collaborative leadership style and his ability to identify and seize business opportunities will be beneficial to its team, customers, and partners. The company says his expertise will serve the company well in the execution of its development plan as we continue to drive market growth.
Bérubé will be based in Dorval, Quebec, where he will work with his team in developing strategic sales plans and marketing initiatives, based on Tafisa's goals to maintain and develop its position as an influential and innovative leader in the market.
Bérubé comes to the company a little more than a month after Tafisa Canada announced that it planned on investing $62 million in a new facility and an upgrade of an established facility in Lac-Mégantic. 
The new Tafisa plant is dedicated to the production of a collection of lacquered panels called LUMMIA. In addition to having the capacity to manufacture two high-end finishes, the plant is equipped with state-of-the-art technology unique in North America, the company says.
Have something to say? Share your thoughts with us in the comments below.