Resolute Forest Products sues Greenpeace for racketeering
June 7, 2016 | 10:17 am CDT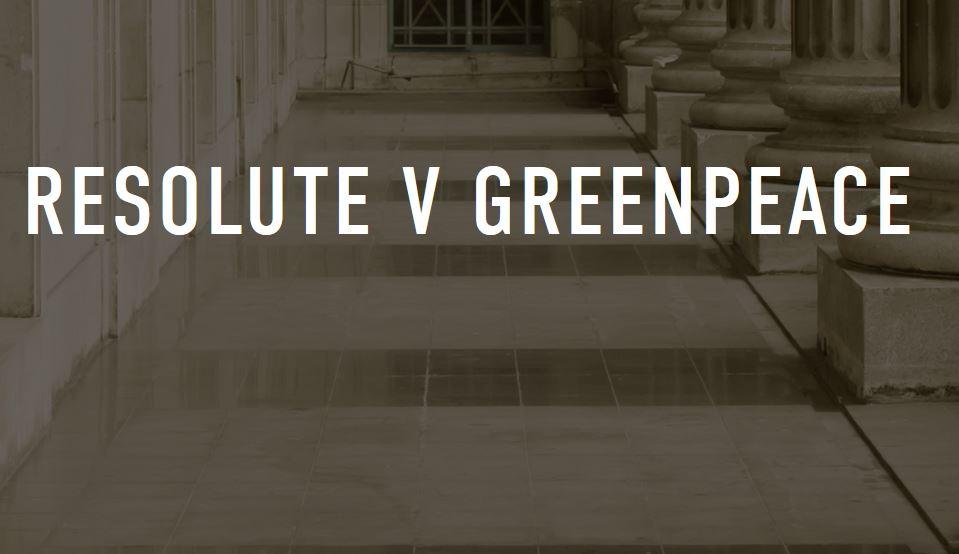 MONTREAL - Resolute Forest Products Inc. filed a racketeering lawsuit against Greenpeace for its campaign criticizing the company's forestry practices.
Resolute supplies sawmills, with some trees drawn from Canada's boreal forest. Resolute said in a statement that its complaint, filed with the U.S. District Court for the Southern District of Georgia, sought compensatory and other damages.
The complaint included racketeering, trademark, defamation and tortious interference claims against Greenpeace over its campaign, in which Greenpeace said Resolute had destroyed Canada's boreal forest and woodland caribou habitat.
Resolute has sued before over green issues. It sued the Rainforest Alliance in 2014 for what it called a "biased" FSC audit. And Resolute sued Greenpeace in 2013 seeking $7 million in damages for defamation. Greenpeace's Richard Brooks, forest campaign coordinator, said, "This is an attempt by a multinational, multibillion dollar corporation to quash public discussion about, and comment upon, its operations in Canada's 'Endangered Forests.' Resolute's lawsuit is a bullying tactic meant to gag its critics, but we will vigorously defend ourselves. We will not be silenced."
Michael Bowe of Kasowitz, Benson, Torres & Friedman LLP, which represents Resolute, said the company is seeking compensatory damages in an amount to be proven at trial as well as treble and punitive damages. Bowe says he is continuing an investigation of Greenpeace's campaign and practices, and established a confidential basis by telephone at 212 542-4700; and a website  www.resolutevgreenpeace.com/
Have something to say? Share your thoughts with us in the comments below.