Quebec's National School of Furniture Manufacturing and Cabinetmaking draws 200+ students
April 22, 2017 | 7:05 am CDT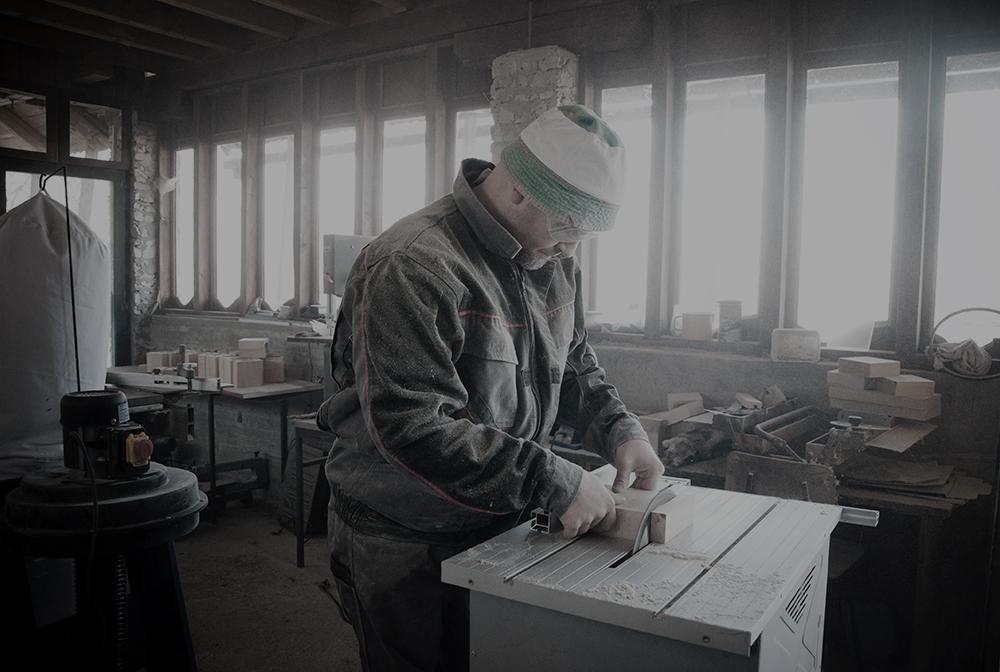 The National School of Furniture and Cabinetmaking is known as the reference center for Quebec's furniture manufacturers and cabinetmakers. 
Part of Victoriaville College, the "ENME,"  is located in Victoriaville (QC), once the Canadian capital of furniture manufacturing.  In order to increase the number of students from the metropolitan area, a division was created in Montreal in the 1980's. The school has a number of laboratories related to wood processing, industrial finishing, CAD (Solidworks and Autocad) and CNC (MasterCam).
Training programs
Over 200 students (young and adults) from all regions of Quebec are registered in one of the following programs, under the supervision of more than 25 teachers:
Cabinetmaking
Upholstery
Industrial finishing
Computer-aided design (adult education)
Extension services
Within the training center, a non-profit technology transfer organization, 
Inovem
, operates.  Inovem helps companies increase their productivity, develop their workforce, implement new technologies or supports them in their research projects. 
Skills upgrading
The lack of qualified labor has brought the need for in-plant training sessions.  A team of trainers works in all regions of Quebec to give seminars or special training activities to help employees improve their knowledge and their skills.  Method analysis, plant layout, equipment selection, costs reduction, all topics for which Inovem provides technical support in order to help industries remain competitive.  Inovem has also developed a strong expertise, through its research activities, in the field of water-based coatings and the aspects to consider when switching from solvent-based to water-based products.
Applied research
Research is being conducted in various areas: wood welding, virtual reality in furniture, new material properties, and gluing processes.  Besides, Inovem has one of the most modern laboratories specialized in finishing and drying processes (UV, infrared, pulsed-air) in North America.
International cooperation
The ENME is also involved in many projects around the world where expertise is needed in order to implement training centers in wood processing.  Brazil, Gabon, Tunisia and Congo are among the countries where ENME
 experts have helped develop local furniture manufacturers improve their methods and implement added-value processes for better production.
For more information about National School of Furniture and Cabinetmaking contact:
Martin Demers
School Director
For more information about Inovem contact:
Yves Dessurault
Director at Inovem
Partenaire des industriels du meuble et de l'ébénisterie depuis plus de cinquante ans, l'École offre une vaste gamme de services.
L'École nationale offre de la formation à deux endroits au Québec, soit au Collège de Victoriaville à Victoriaville et sa division établie au cours des années '80 et  située à Montréal. 
Plus de deux cents étudiants (jeunes et adultes) de toutes les régions du Québec sont inscrits dans les différentes formations sous la surveillance de 25 professeurs dans les disciplines suivantes :
L'ébénisterie
Le rembourrage
La finition industrielle
La conception assistée par ordinateur (Éducation aux adultes)
L'École possède de nombreux laboratoires où on peut se familiariser avec la transformation du bois, la finition industrielle et les logiciels tels que « Solidworks », « Autocad » et « CNC » (MasterCam).
Services additionnels
Au sein de son centre de formation se trouve Inovem (
www.inovem.ca
), une société sans but lucratif offrant une vaste liste de services aux entreprises locales. Une équipe de techniciens, ingénieurs et professeurs sont impliqués au dossier de développement des compétences.
Amélioration des compétences
Le manque de main d'œuvre qualifiée a amené le besoin de formation en usine. Une équipe de formateurs se déplace dans toutes les régions du Québec pour offrir des séminaires sur les lieux ou des activités spéciales de formation afin d'aider les employés à améliorer leurs connaissances et compétences.
Aide technique
Inovem peut contribuer à l'analyse des méthodes, l'élaboration de plans d'usine, la sélection d'équipements, la réduction des coûts d'exploitation par un soutien technique aidant les entreprises à demeurer concurrentielles.
Inovem a également développé une forte expertise par ses activités en recherche dans le domaine des revêtements à base d'eau et tous les aspects à considérer dans le changement des produits à solvants aux produits à base d'eau.
Recherche appliquée
De la recherche est en cours dans différents domaines soit, sur le soudage du bois, la réalité virtuelle dans le domaine du meuble, les propriétés de nouveaux matériaux et les procédés de collage. Inovem a l'un des laboratoires les plus modernes en Amérique du Nord spécialisé dans la finition et les procédés de séchage du bois (UV, infrarouge, air pulsé, etc…).
Coopération internationale
L'École nationale du meuble et de l'ébénisterie (ENME) est impliquée dans plusieurs projets internationaux où son expertise est requise pour l'implantation de centres de formation pour le travail du bois. Le Brésil, le Gabon, la Tunisie et le Congo sont autant de pays où les experts de LENME ont aidé les manufacturiers de meubles à améliorer leurs méthodes de fabrication et implanter des procédés de valeur ajoutée à leur production.
L'ENME est située entre Montréal et Québec à Victoriaville et vaut certainement une visite si vous êtes dans la région.
Reynald Binette contributed to this article
Have something to say? Share your thoughts with us in the comments below.