Quebec offers wood firms funds for digital marketing initiatives
May 31, 2022 | 10:21 am CDT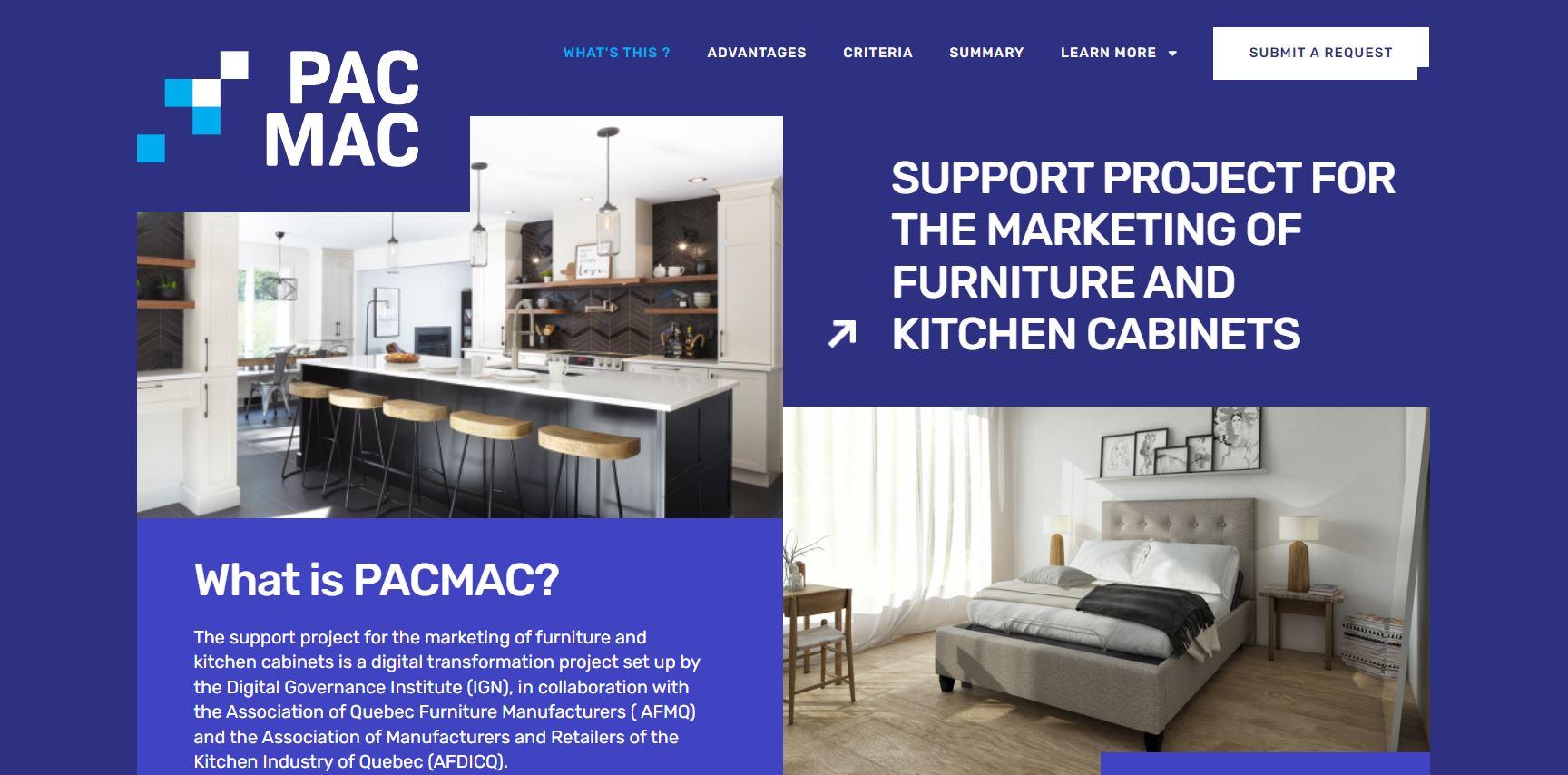 MONTREAL – The Ministry of Economy and Innovation (MEI) earmarked $3 million for its new digital transformation project (PACMAC) to help cabinet and furniture companies modernize their marketing methods. 
Companies can apply for up to $99,000 in financial assistance to work with experts to create or update a strategic marketing plan, develop virtual content, and set up a transaction B2B or B2C website. 
The project was set up by the Digital Governance Institute in collaboration with the Association of Quebec Furniture Manufacturers (AFMQ) and the Association of Manufacturers and Retailers of the Kitchen Industry of Quebec (AFDICQ). 
The goals of PACMAC include:
Helping companies digitize their go-to-market processes to face the challenges of competition from international giants.
Encouraging local purchasing.
Increasing exports.
To be eligible, applicants must meet the following criteria:
Have a minimum turnover of $1 million in the last fiscal year and work in the economic sectors of furniture and kitchen cabinets (NAICS code 337).
Have a place of business in Quebec.
Be incorporated and present in the Business Register.
Have the ability to integrate the proposed solutions.
Only companies that are seriously committed to improving their digital marketing are encouraged to apply for funding. That commitment includes providing access to resources and information and investing the time required to carry out the project.
Financial assistance will be granted on a first-come, first-served basis. The project ends March 31, 2024.
 
Learn more about the proejct and apply for financial assistance at PACMAC.quebec.
 
Have something to say? Share your thoughts with us in the comments below.