Quebec has most Canadian plant sites among FDMC 300 companies
September 6, 2017 | 2:26 pm CDT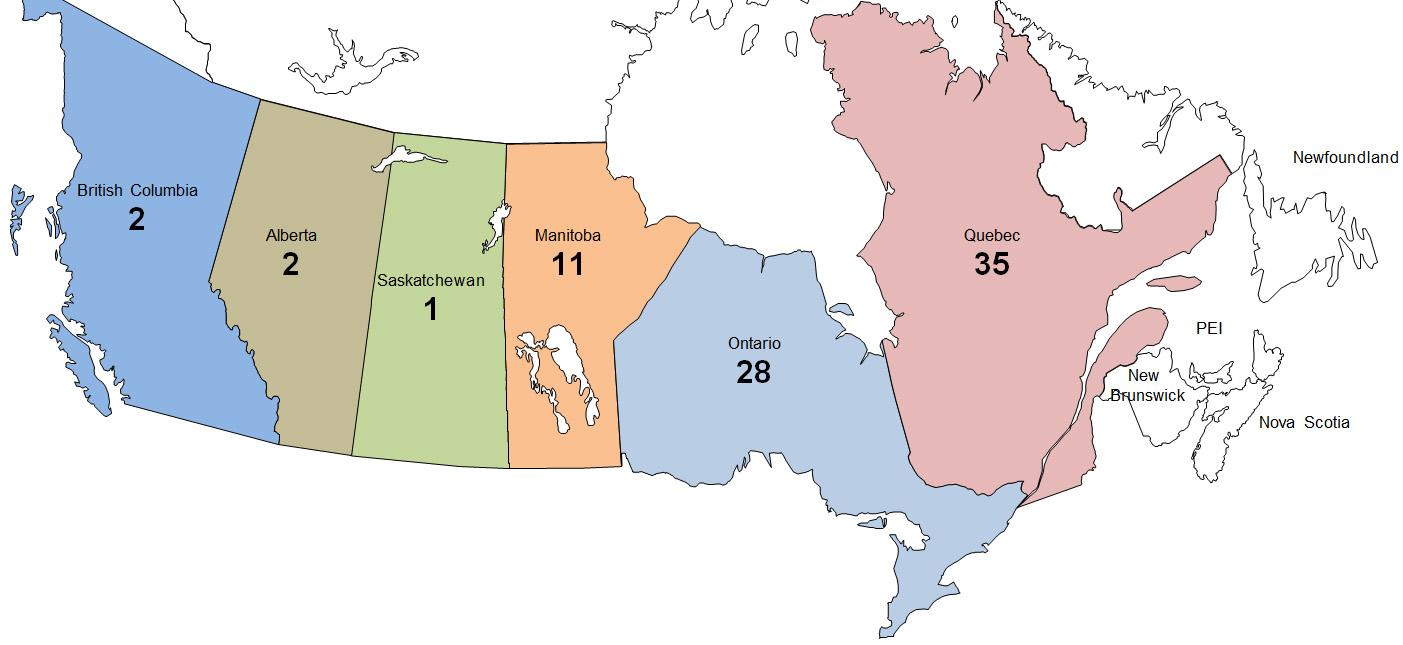 FDMC 300 companies operate 35 woodworking plant operations in Quebec, the most in Canada. Ontario had 28 FDMC 300 plant sites, Manitoba 11, Alberta 2, British Columbia 2 and Saskatchewan 1.
The FDMC 300 is a group of the 300 largest cabinet, furniture, millwork, store fixture, office/contract and component producers in North America.
Sales for the FDMC 300 group of companies grew 5 percent in 2016 over the previous year to $48.786 billion. That represents the fifth consecutive year of sales growth for this group of companies.
Canada is an important part of the FDMC 300 group, and some of the largest companies are based in Canada.
The largest Canadian companies in the FDMC 300 are Global Group, Dorel Industries, Inc., Teknion Corp., Moulure Alexandria Moulding, Palliser Furniture Ltd. Groupe Lacasse, Inscape Ltd., Loewen, Canadel Furniture Inc., Elran Furniture Ltd., Artitalia, Décor Cabinets, Artopex, Foliot Furniture and Groupe Cabico.
The year 2016 was the fifth straight in which the overall group of 300 companies reported sales increases, and this period of growth has come after five consecutive years of declines from 2007 to 2011.
A year ago, we calculated annual sales for this group of 300 companies to be $46.404 billion for 2015. That was an increase of 7 percent over $43.325 billion for 2014. That year's sales increased 9.3 percent over sales reported and estimated for the year 2013.
You can see more information on the FDMC 300, including the entire list of companies at www.woodworkingnetwork.com/fdmc-300.
Have something to say? Share your thoughts with us in the comments below.