Paper Excellence to take over Resolute lumber business
January 11, 2023 | 1:13 pm CST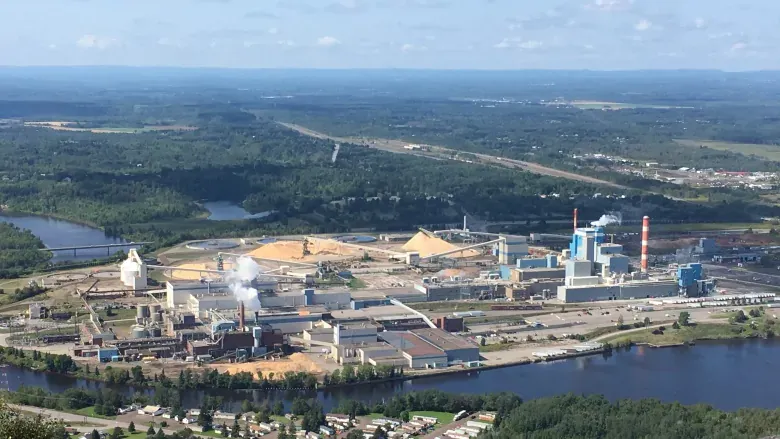 Paper Excellence Group, a private company controlled by an Indonesian billionaire, Jackson Wijaya Limantara, is poised to expand in Canada's forestry industry by diversifying into the lumber sector with its contentious takeover of Resolute Forest Products.
Richmond, B.C.-based Paper Excellence has focused in the past on pulp and paper, but the real prize is Montreal-based Resolute's lumber assets. Wood products such as softwood lumber accounted for nearly 45 percent of Resolute's revenue from Canadian and U.S. operations in the first nine months of 2022.
Canada's Competition Bureau said last week that it approved the proposed acquisition of Resolute, subject to conditions, specifically that Paper Excellence's wholly owned Domtar Corp. division sells its pulp mill in Dryden, Ont., and divest Resolute's pulp and paper mill in Thunder Bay.
Paper Excellence said this week that it is fully committed to its US$1.6-billion bid for Resolute, undaunted by slumping lumber markets and undeterred by lingering concerns from environmentalists over corporate concentration. "Acquiring Resolute will allow us to diversify our products and clients, thanks to Resolute's expertise in lumber and tissue," Paper Excellence said in a statement. "This is a perfect complement to our current activities."
The suitor launched its friendly takeover bid last July by offering US$20.50 a share in cash for Resolute, which has a wide range of assets that include lumber sawmills and tissue manufacturing, as well as mills that produce pulp and paper.
While lumber prices have slid since the summer, Paper Excellence said it is taking a long-term view. "We see growth opportunities in the North American market, as housing construction will continue to drive demand for lumber," Paper Excellence said. "We also have the resources to convert less-profitable operations to respond to emerging market needs."
For example, Paper Excellence said that with demand for newsprint declining, it is considering eventually halting Resolute's Gatineau newsprint mill in Quebec and converting the site to instead manufacture packaging paper.
As a sweetener to the takeover offer, Resolute shareholders would also receive a "contingent value right" for each share tied to anticipated refunds of a large portion of U.S. duties on Canadian softwood lumber sold south of the border. Resolute has accumulated $ 500 million in lumber duty deposits in the United States from 2017 to mid-2022.
In a 259-page notice to its shareholders before a special meeting in late October, Resolute estimated the present value of those rights could be US$2.94 a share, raising the total worth of each Resolute share to as much as US$23.44 a share.
Resolute shareholders at the Oct. 31 special meeting voted overwhelmingly in favor of the takeover offer from Paper Excellence, which would inherit an estimated $1.1-billion in pension liabilities from Resolute.
Have something to say? Share your thoughts with us in the comments below.