Grant looks as using forest industry waste to clean up strip mine lands
February 26, 2016 | 1:11 pm CST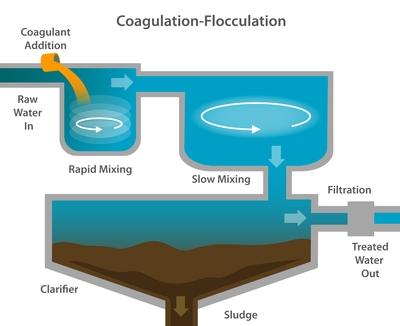 Photo By Koshland Science Museum
THUNDER BAY, ON - Forest industry waste may be converted into environmentally-friendly, bio-based chemicals for mine rehabilitation.
A C$132,161 grant from the Canada Foundation for Innovation to Lakehead University, in Thunder Bay, Ontario, will be used to buy equipment that will be used to study lignin-based products for a use in a variety of industries, including mining. Modern mine rehabilitation aims to minimize and mitigate the environmental effects of open pit mining. 
"Currently, oil-based chemicals are used as flocculants and dispersants in mining during the rehabilitation process," says Dr. Pedram Fatehi, Assistant Professor in Chemical Engineering at Lakehead U. Flocculants are added to polluted water in mining areas to cause suspended pollutants to clump together so they can be removed.
"We will try to make similar chemicals that are bio-based. Bio-based chemicals will be better for the environment and more efficient," he says. "They will replace the oil-based chemicals that are more toxic and expensive."
Dr. Fatehi will use the equipment with Lakehead University researchers Dr. Baoqiang Liao (Chemical Engineering), Dr. Mat Leitch (Faculty of Natural Resources Management) and a dozen students.
The CFI's John R. Evans Leaders Fund grant will help Lakehead University purchase instruments to perform gel permeation chromatography, high performance liquid chromatography, dynamic light scattering and photometric dispersion analysis. Researchers will utilize these instruments to create bio-based chemicals to improve mine rehabilitation.
Dr. Fatehi
Have something to say? Share your thoughts with us in the comments below.