Exhibitors gear up for SIBO 2022
May 31, 2022 | 5:52 pm CDT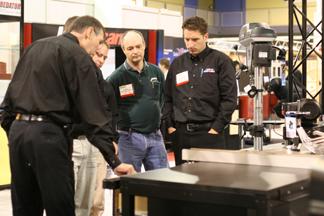 DRUMMONDVILLE, Quebec -- It's been a long time a-coming, but Quebec will finally once again host Salon Industriel du Bois Ouvré (SIBO). 
Due to a variety of issues, including economic and COVID related, SIBO has not been held since 2010. But with a renewed optimism based on solid market indicators and the support of a loyal exhibitor base, SIBO is back and ready to present the latest products, technologies, and concepts to Quebec's legions of professional woodworkers.
SIBO 2022 will take place Oct. 27-29, at the Centrexpo Cogeco in Drummondville, Quebec. The show is organized by CCI Media Canada, which owns and organizes the biennial Woodworking Machinery & Supply Conference & Expo (WMS) in Mississauga, Ontario. CCI Media also owns Woodworking Network, a leading print and digital media brand serving the North American woodworking market. The show is supported by Wood Industry, the official media partner of SIBO 2022.
Woodworking Network recently reached out to companies to learn about their individual decisions to exhibit at SIBO 2022 and for a preview of products they will display at the show. Following are some of the responses we received.
"After two years of waiting, SIBO 2022 is the ideal Quebec platform to reconnect with our customers," said Yann Poirier, product and services manager of Blum Canada of Mississauga, Ontario. "During this exhibition, we want to present our customers with the new products offered by Blum, as well as our Customized Digital Services that will help manufacturers to better carry out their projects more efficiently, using quality hardware. 

"Among other things, we will feature our new MERIVOBOX modular cabinet drawer platform as well as SPACE STEP, a kick drawer solution, and our sliding shelf blocking system in the inspirations section of our booth," Poirier added. "We will also display a wide range of jigs and assembly aids that will be available for testing. Our representatives will of course be happy to answer all questions."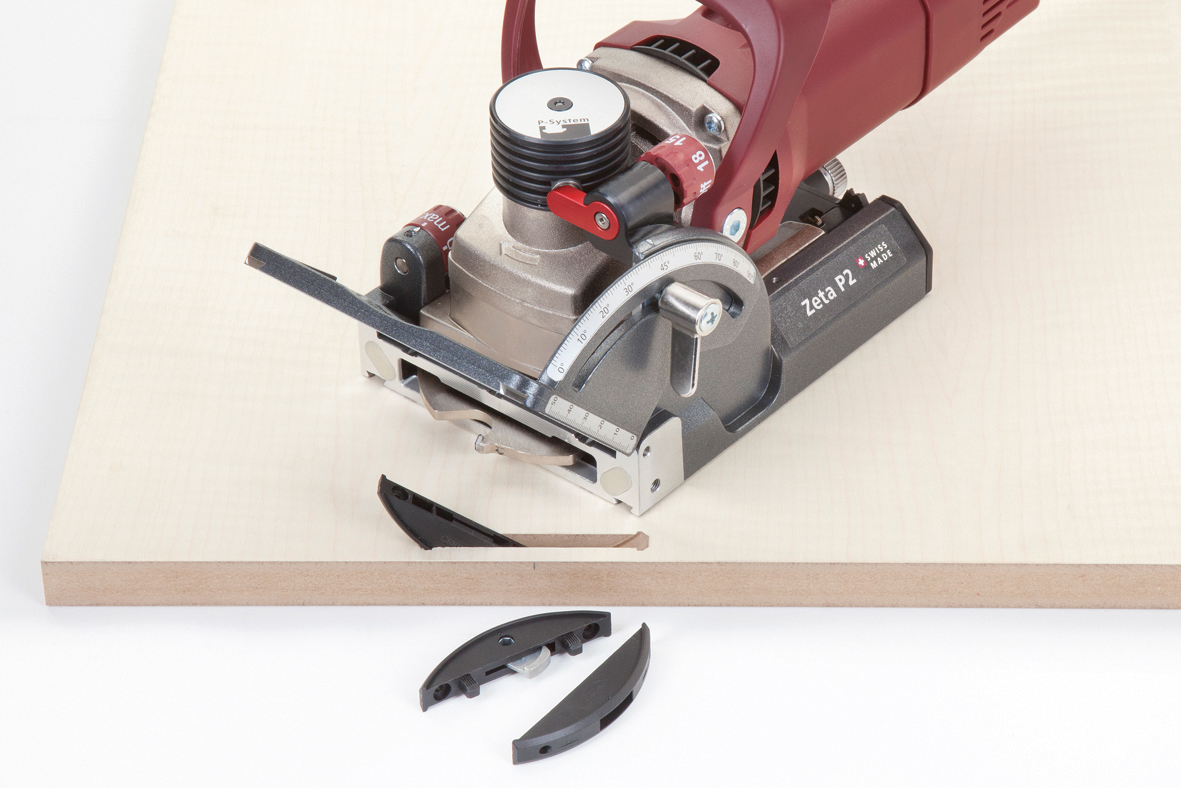 "We are excited to be part of the SIBO 2022," said Ellen Moser-Harris, CEO of JJS Inc. Canada of Levis, Quebec, an exclusive Canadian importer of sia Abrasives and Lamello.  "JJS has been in the finishing business for almost 40 years and we have been in partnership with the WMS and SIBO shows for the last 30 years. We want to continue to be successful together."
Moser said JJS will showcase sia abrasive products for use in the finishing process from start to finish, and conduct live demonstrations of the Lamello Zeta P2 system for wood joining. "Attendees will have the opportunity to interact with our sales team and ask questions about the entire range of our products, their applications, and other business queries," she said. In the meantime, Moser encouraged Canadian woodworkers to visit the JJS website to see new product information.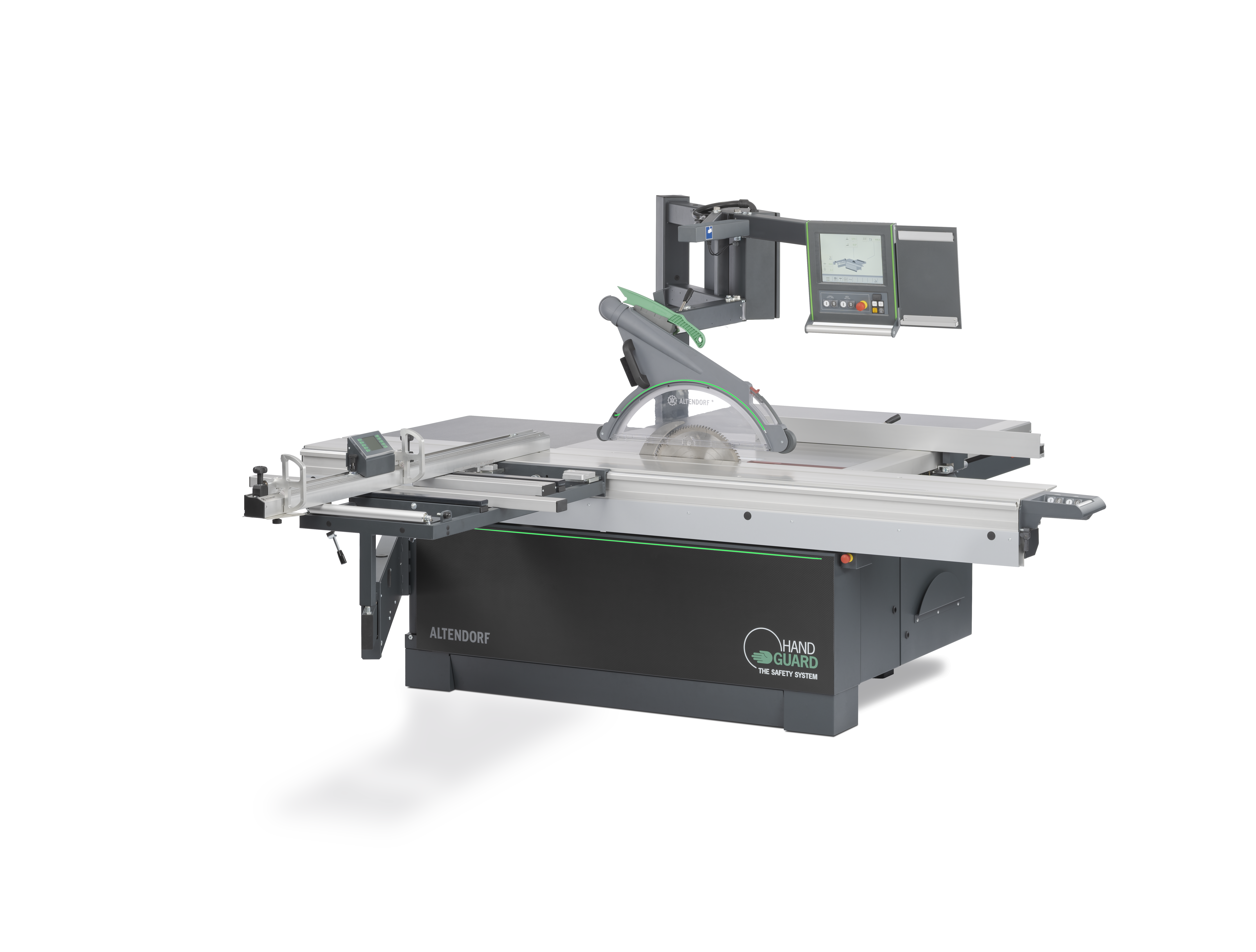 "The venue and location of this show will be certain to attract end-users from across the province of Québec but also from neighboring provinces," said Gaston Bilodeau, vice president of Normand Machinery Inc. of Levis, Quebec. "After two years of COVID with no or limited opportunities to meet face to face with our customers, the SIBO show is an excellent opportunity to renew with them. We look forward to meeting with customers and allowing them to see first-hand our new and innovative woodworking machinery that will help meet their production needs."

ilodeau elaborated on some of the key woodworking machines that Normand will display at SIBO 2022.

"In this period of reduced workforce availability where automation and safety remain at the forefront of customer concerns, we will introduce the new Altendorf Handguard sliding table saw. If features an optical detection safety system that protects the operator before an accident can happen. Customers will also see an Altendorf F5 edgebander with all the necessary processing units to provide a perfect edge.
"We will also present the new Cehisa Dynamic edgebander with C-Motion technology. It allows the operator to adjust each motorized axis directly from the control panel providing optimal precision and saving downtime.

"Attendees will witness the Vitap 2.0 revolution of panel processing CNC machines beginning with the Point K2.0," Bilodeau continued. "It can perform drilling on the surface and on all four sides of the panel as well as groove, rout, and cut square and shaped parts. The new patented DDT system provides ultimate flexibility in a machine with a very small footprint making it ideal for the small shop. We will also present the Vitap Blitz 2.0 providing a solution for drilling, gluing, and dowel insertion, and the Eclipse 2.0, which is a dedicated semi-automatic contour edgebander with trimming station providing a production solution to edgebanding curved parts."

Bilodeau wrapped up his preview of Normand's SIBO 2022 plans by noting that the company will display a whole range of traditional and production machinery by Steel City. "These machines offer the best in quality/price ratio that will be certain to meet customers' expectations."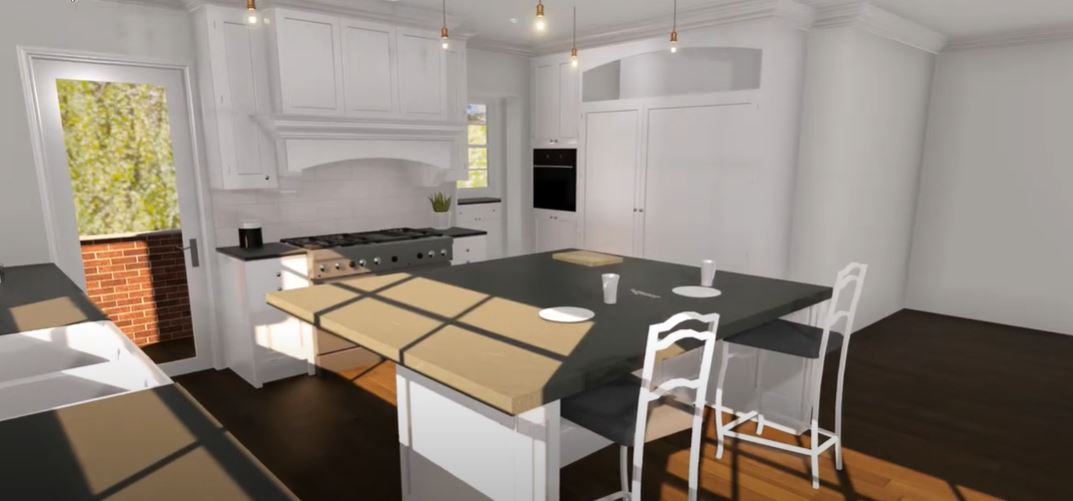 "Supporting the Canadian woodworking industry and investing in our collective growth is a core value for Planit," said Peter Mate, president of Planit Canada. "We are proud of the cutting-edge design and quality products made by the kitchen manufacturers in Quebec and firmly believe this province merits a great show.
"We look forward to reconnecting with existing clients, and long-time partners while seeing all of the new faces that have emerged in the industry during the pandemic," Mate continued. "We're going to take advantage of all the show has to offer to reach out to our audience with news and educational opportunities, and to talk about what makes Planit different from our competitors. Namely, it's the way our genius team works directly with our clients, partners, and other industry vendors to innovate and make wood manufacturing smarter."
On the topic of products that will be demonstrated at Planit's booth, Mate said, "Cabinet Vision has been reimagined to put the client in the driver's seat. Shops can get full feature sets for the capabilities they use – without having to pay for features they don't need. The move to 64-bit has opened up possibilities for timesaving and efficiency, while our new subscription packages make for an easier investment. We also invite attendees to come see us at booth 270 and challenge us to generate a jaw-dropping photorealistic render and video walk-through in just a few clicks using VORTEK Spaces.
"We decided to exhibit at SIBO 2022 because we like the organization that runs it and the quality of the woodworking professionals who attend the show, said Frederick Legault, technical team manager of Castaly Machine of Granby, QC. "We see this as a great opportunity to make the Castaly name shine in Quebec. SIBO attendees who visit our booth will see our very affordable CNC machines and automated solutions."
The marketing department of Richelieu of Montreal issued the following statement: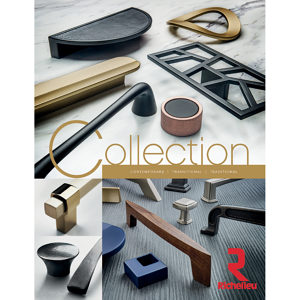 "As the leading North American distributor of specialty hardware and complementary products for over 50 years, we are thrilled to have the opportunity to showcase our offering of innovative solutions to woodworkers in our very own backyard.
"Whether you are a seasoned woodworking professional or new on the scene, there's always something new to discover at Richelieu. Come visit our booth to see first-hand our extensive selection of decorative and functional hardware, our complete line of panel products with all the accouterments, kitchen accessories, and easy-to-install lighting solutions for every project. 
"We have just launched a new decorative hardware catalogue in early 2022 with new on-trend designs in sought-after finishes as well as a more distinctive selection made from materials such as marble and terrazzo. We also have our new Power-Drive woodscrews, a new line of stylish closet accessories, new customizable grooved panels, lighting, a waste pullout with voice control, and beautiful kitchen accessories in a trending gray anthracite finish." 
"Sugatsune Canada has decided to exhibit at SIBO 2022 to connect with the woodworking community," said Benny Lombardi, national director – sales and operations. "We are happy to offer innovative hardware solutions to all of Canada and to connect with the Quebec market, given that our headquarters are in Montreal.

"Our primary goal of exhibiting is to give more quality options to woodworkers, by showcasing the unique solutions that our hardware offers to the cabinetry and architectural industry. Sugatsune products are mainly manufactured in Japan, composed of high-quality materials such as stainless steel, and consist of innovative technology which sets us apart from others in the industry. We support our customers by offering technical assistance to help them find solutions for their projects from 8:30 a.m. to 5:00 p.m. Monday through Friday." 

Lombardi said new products that Sugatsune plans to display at SIBO 2022, include:
Aileron Lift-assist Lid Stay with Soft-close for Upward and Top Opening cabinet doors.
GS-G series Glass Showcase Hardware set that includes lock, bracket, and hinges.
FD80 series Pocket Door Hardware with two-way soft-closing and easy post-installation adjustments. "Installers never have to break the wall," he said. 
LIN-X800 Lateral Door Opening System for medium to large doors, with a smaller footprint at the front of the opening than a standard swinging door.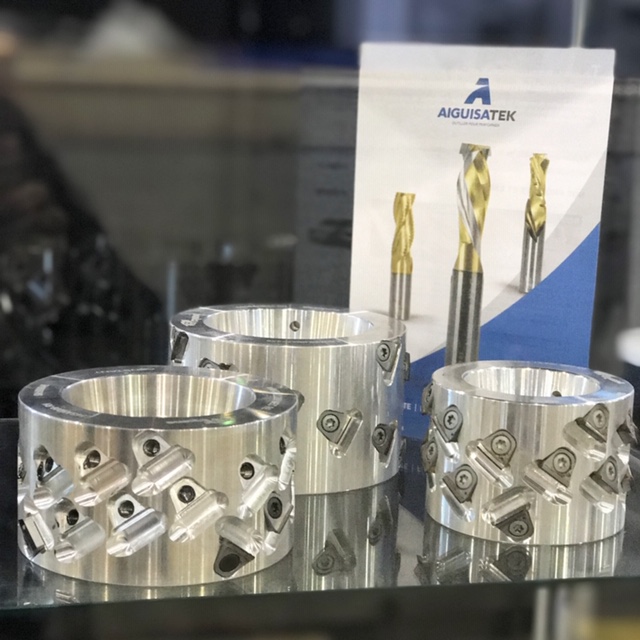 "We are excited to be able to meet and greet our customers in person in a creative learning environment," said Lisa Goulet, president of Aiguisatek of Delson, Quebec. "We appreciate the opportunity to demonstrate to customers how they can save money and become more cost-effective with their production. We are looking forward to showing our new high-tech products and showcasing our technological facility."
Goulet said SIBO 2022 attendees visiting Aiguisatek's booth will see new edgebanding tooling. "We are excited to help customers optimize their production with coated solid carbide spirals."
About Salon Industriel du Bois Ouvré (SIBO)
SIBO, historically the most important event for Quebec's secondary wood products industry, provides an exclusive opportunity for manufacturers and distributors of woodworking machinery, tooling, software, cabinet hardware, lumber and board products, and much more to connect with manufacturers representing Quebec's $8.2 billion wood products economy.
For exhibit space and sponsorship inquiries, contact Rob Roszell at [email protected] or Harry Urban at [email protected].

View SIBO 2022 exhibitor prospectus.
More upcoming Woodworking Network events
Executive Briefing Conference (EBC), Sept. 15-17, 2022, The Broadmoor, Colorado Springs, Colo.
Wood Pro Expo Lancaster (WPEL), Oct. 13-14, 2022, Spooky Nook Sports Center/Warehouse at the Nook, Manheim, Pa.
Closets Conference & Expo (CCE) co-located with Wood Pro Expo Florida (WPEFL), April 12-14, 2023, Palm Beach County Convention Center, West Palm Beach, Fla. 
Wood Machinery & Supply Conference & Expo (WMS), Nov. 2-4, 2023, International Centre, Mississauga, Ontario.
Have something to say? Share your thoughts with us in the comments below.