CWMDA touts the success of Wood Technology Days
November 14, 2023 | 10:36 am CST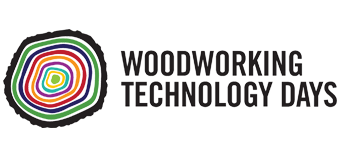 MISSISSAUGA, Ontario – The Canadian Wood Manufacturing Distributors Association (CWMDA) announced that representatives of more than 350 companies attended member showrooms during Wood Technology Days (WTD) held Oct. 31-Nov. 4. 
The association also noted experiencing a "significant increase in the number of visitors from all over Canada." The event overlapped the 2023 Woodworking Machinery & Supply Conference and Expo, Canada's national woodworking show.
WTD allowed professional woodworkers to see new manufacturing technology. Highlights included robotized working cells, two of which were integrated with storage systems for the production of kitchen cabinets monitored by a single one operator. In addition, one of the showrooms featured a robotized sanding cell for 5-piece doors with panel recognition by 3D cameras.
CWMDA says it plans to organize the next edition of WTD in 2025.
For more information about visit WTD at woodworkingtechnologydays.com or the CWMDA at cwmda-acdmb.ca.
 
Have something to say? Share your thoughts with us in the comments below.