Coronavirus forces curtailments at four major Canadian lumber mills
March 23, 2020 | 10:27 am CDT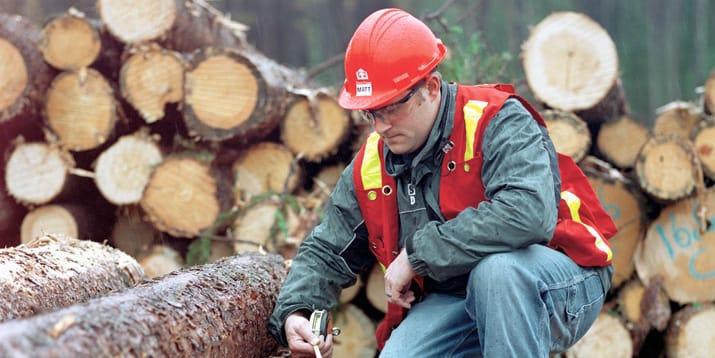 CANADA - Canadian lumber giants Interfor, West Fraser, Canfor, and Western Forest have announced major output curtailments due the outbreak of the coronavirus (COVID-19).
Interfor has announced it's cutting its lumber production in British Columbia, the Pacific Northwest, and the southern U.S. by 35 million board feet per week, for two weeks. That's about 60 percent of its capacity.
"We are very focused on ensuring the health and safety of our employees as well as adapting to the evolving market conditions," Ian Fillinger, Interfor's president and CEO, said in a news release. "In addition, Interfor will remain disciplined in its approach to capital deployment as it focuses on retaining a strong capital structure."
The decision was made "in order to align production with the prevailing market," the company said. The move will reduce its capital expenditures for 2020 and 2021 by around $140 million.
Interfor competitor West Fraser will lower production at all of its sawmills in Western Canada and the southern U.S. beginning March 23.
"West Fraser has taken a series of actions to ensure a safe and productive working environment," the company wrote in its virus response plan. "West Fraser has implemented changes to mitigate potential exposure at our worksites, with a focus on thorough cleaning, strict travel limitations, health education and appropriate social and physical distancing at all company sites."
The company will also reduce employee hours, eliminate overtime, and eliminate shifts entirely.
Western Canada output will be reduced around 18 percent or 12 million board feet per week. U.S. South output will be reduced 24 percent or 15 million board feet. Plywood output will also be lowered.
Curtailments will stay in place until April 6 at the earliest.
Western Forest announced that as of March 23, it will shut down all manufacturing operations for one week. Over the week, the company will reevaluate business and operating conditions to determine when to resume. Packaging and shipping will continue as before.
"The health and safety of our employees remains our top priority" said Don Demens, President and Chief Executive Officer. "Western has taken steps to mitigate potential exposure to COVID-19 throughout our operations by implementing strict health and safety protocols. The decision to temporarily curtail manufacturing operations in British Columbia is necessary as we respond to the evolving COVID-19 situation."
Effective March 30, Canfor says its
Canadian lumber production will be curtailed
by approximately 70 million board feet, or approximately 40 percent, over a three-week period. These reductions will be implemented across several British Columbia sawmills through a combination of temporary plant curtailments and reduced operating hours. 
The company has implemented significant measures grounded in the recommendations of public health officials in each of their operating regions. These include restricting all travel, mandating self-isolation for returned travellers and any employees exhibiting symptoms or exposed to the virus, implementing physical distancing parameters between individuals, increasing cleaning and sanitization in workplaces, and where possible, instructing employees to work remotely to reduce interpersonal contact. 
Have something to say? Share your thoughts with us in the comments below.