Canfor opens 2023 with $208.5 million loss
May 11, 2023 | 8:40 pm CDT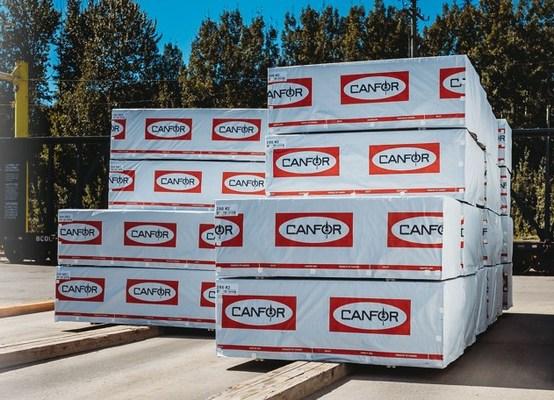 VANCOUVER, British Columbia – Canfor Corp. reported an operating loss of $208.5 million for its first quarter of 2023. That comes on the heels of an operating loss of $308 million for the fourth quarter of 2022.
The company noted that continued pricing pressure on its Western Canada operations outweighed strong earnings from its European operations and modest earnings from its U.S. South operations. 
Don Kayne, president and CEO of Canfor, said, "This was another challenging quarter for our lumber business. Strong earnings from our European operations and more modest earnings from our U.S. South operations were overshadowed by ongoing weakness in Western Spruce/Pine/Fir lumber pricing, which resulted in further temporary capacity reductions across our Western Canadian sawmills. In addition, we announced and began implementing a restructuring of our British Columbian lumber operations to better align manufacturing capacity with the available long-term fiber supply.

"Despite improved earnings, this was also a difficult quarter for our pulp business, driven by the wind down of the pulp line at the Prince George Pulp and Paper mill," Kayne added. "While these restructuring decisions for both our lumber and pulp business will create a more sustainable operating footprint for Canfor going forward, we sincerely regret the impact on our employees, their families, contractors and our local communities."

Looking ahead, Canfor anticipates that continued challenges for global lumber market conditions through the second quarter of 2023 due to general economic uncertainty accompanied by affordability pressures. In the longer term, however, the company said "underlying global lumber market fundamentals are forecast to be solid, principally reflecting strong demographic trends, consistent demand driven by an aging housing stock and low inventories of new homes. Demand in the repair and remodeling sector is anticipated to be strong through the second quarter of 2023, despite inflationary pressures, due to an aged housing stock and seasonal factors."
 
Have something to say? Share your thoughts with us in the comments below.