Canadian designers create 'mutated furniture' in a post-apocalyptic world
July 1, 2021 | 8:13 am CDT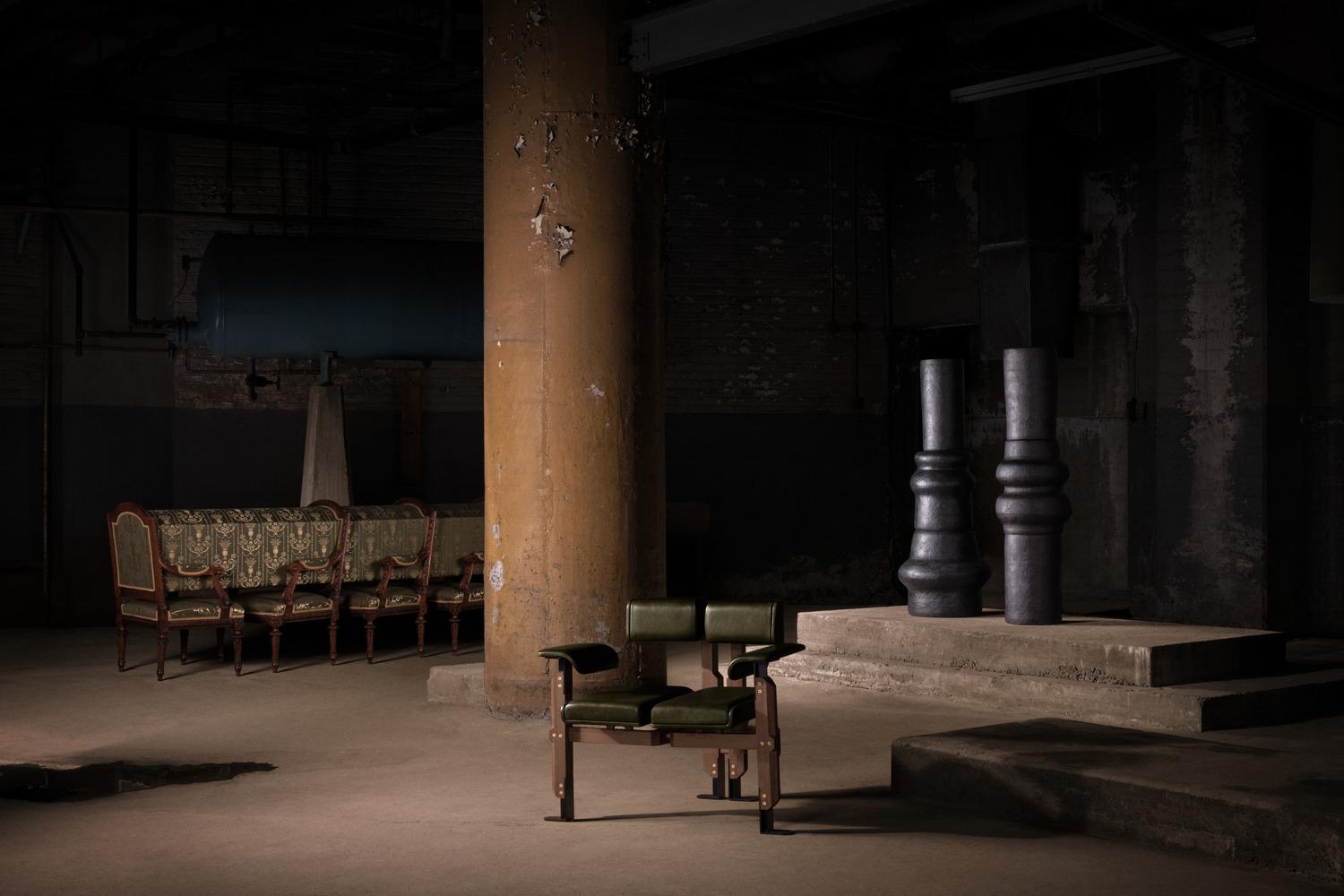 Photo By Alex Lesage
MONTREAL – FICTIONS, billed as an "immersive virtual experience" featuring 13 works of furniture and art by eight local designers, was broadcast from Montreal April 22 through May 4.

FICTIONS was presented by the Canadian Collectors Creative (CCC) and Nicolas Bellavance-Lecompte, an architect and curator of contemporary design.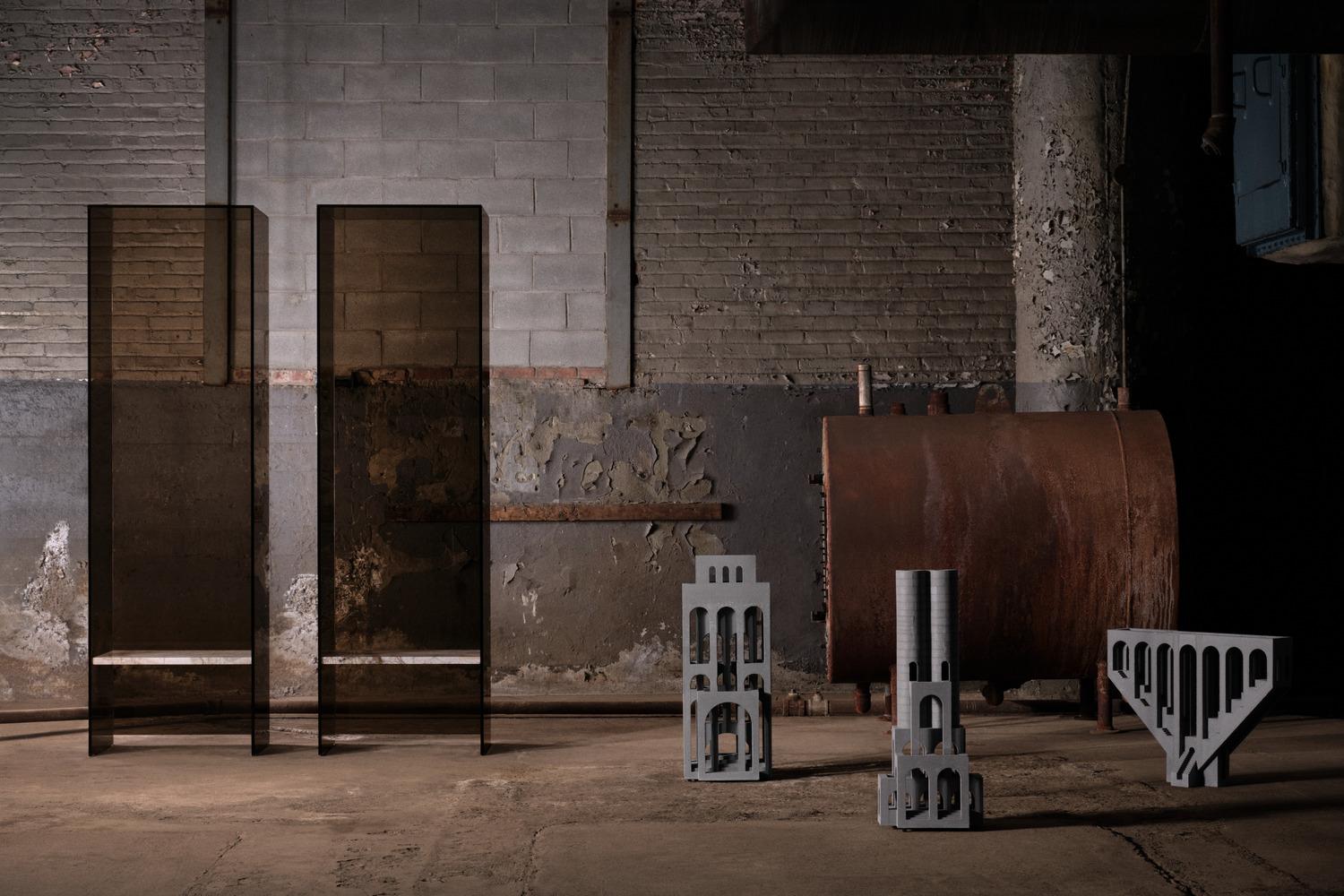 "An atypical love letter to the northern city, FICTIONS is a freeform exploration of shape, materiality, and function," stated the organizers in promoting the online event. "Set in a nondescript post-apocalyptic environment in the heart of Montreal, the thirteen pieces await with poise for the viewer's gaze. Familiar in their appearance, these fictions of mutated furniture blur the lines of design and art, and question who the user might be, what purpose they are meant to inhabit."

FICTIONS included exclusive works by Atelier Zébulon Perron, Claste Collection, David Umemoto, Lambert & Fils, Loïc Bard, Pascale Girardin, SSSVLL, and Yannick Pouliot. 

During the two-week broadcast, visitors could choose one of four camera angles: floor view, bird's-eye, detail and overall view. "This voyeuristic setting, reminiscent of 70s sci-fi and surveillance cameras, will marry imagery and video footage by Pierre-Alexandre Guay and Director of Photography Alex Lesage (Anniversary Magazine) to an original soundscape by composer Philippe Brault."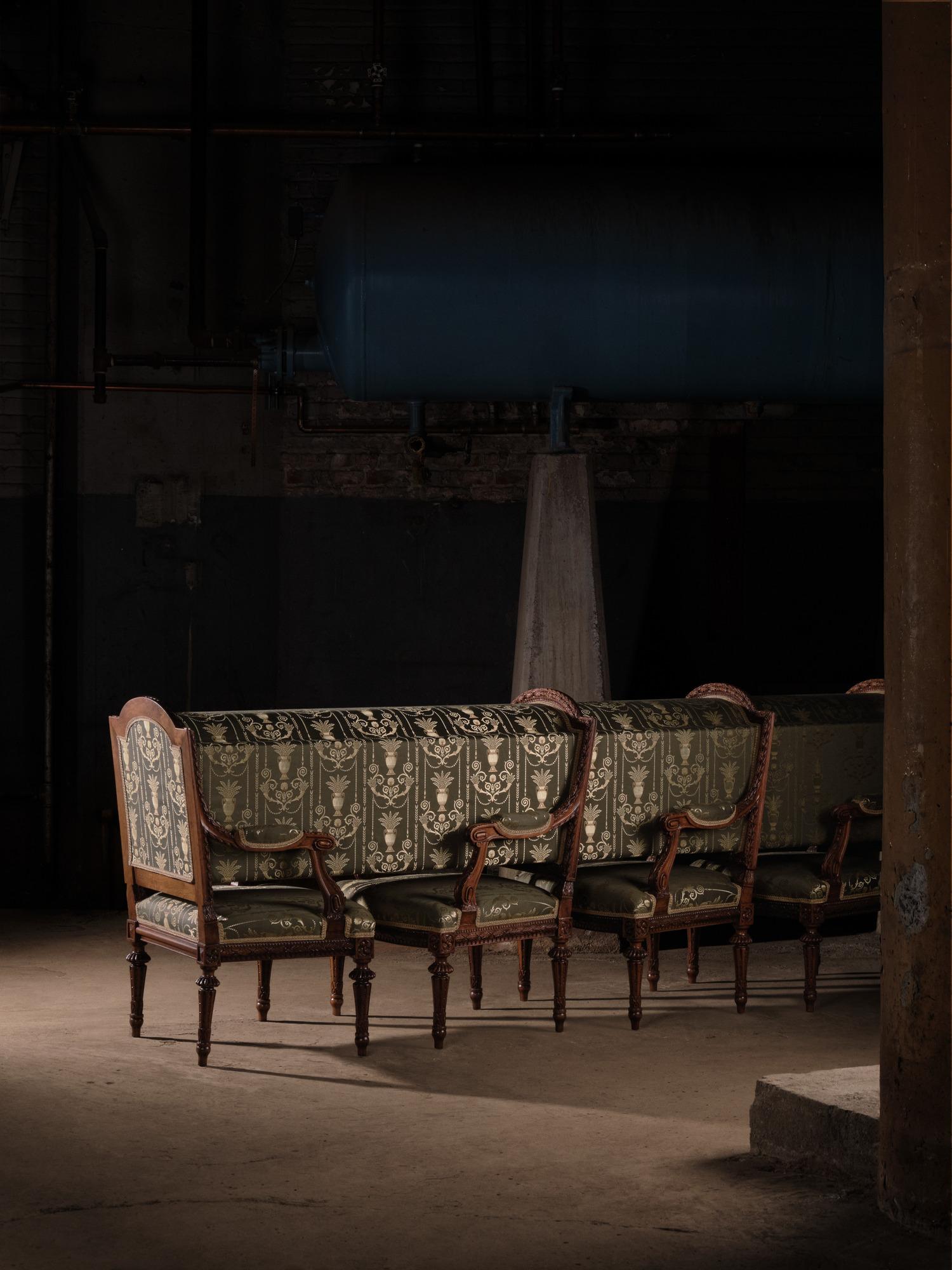 Included below is the "teaser" video. A 37-minute clip of the event is archived cccollective.org/fictions.

The CCC was founded in 2018 to promote the emergence and development of Canadian creatives, at both the national and international levels, by supporting their endeavors and creating opportunities for growth.
Have something to say? Share your thoughts with us in the comments below.