Canada's Superior Cabinets acquired by Buller family
July 13, 2018 | 11:50 am CDT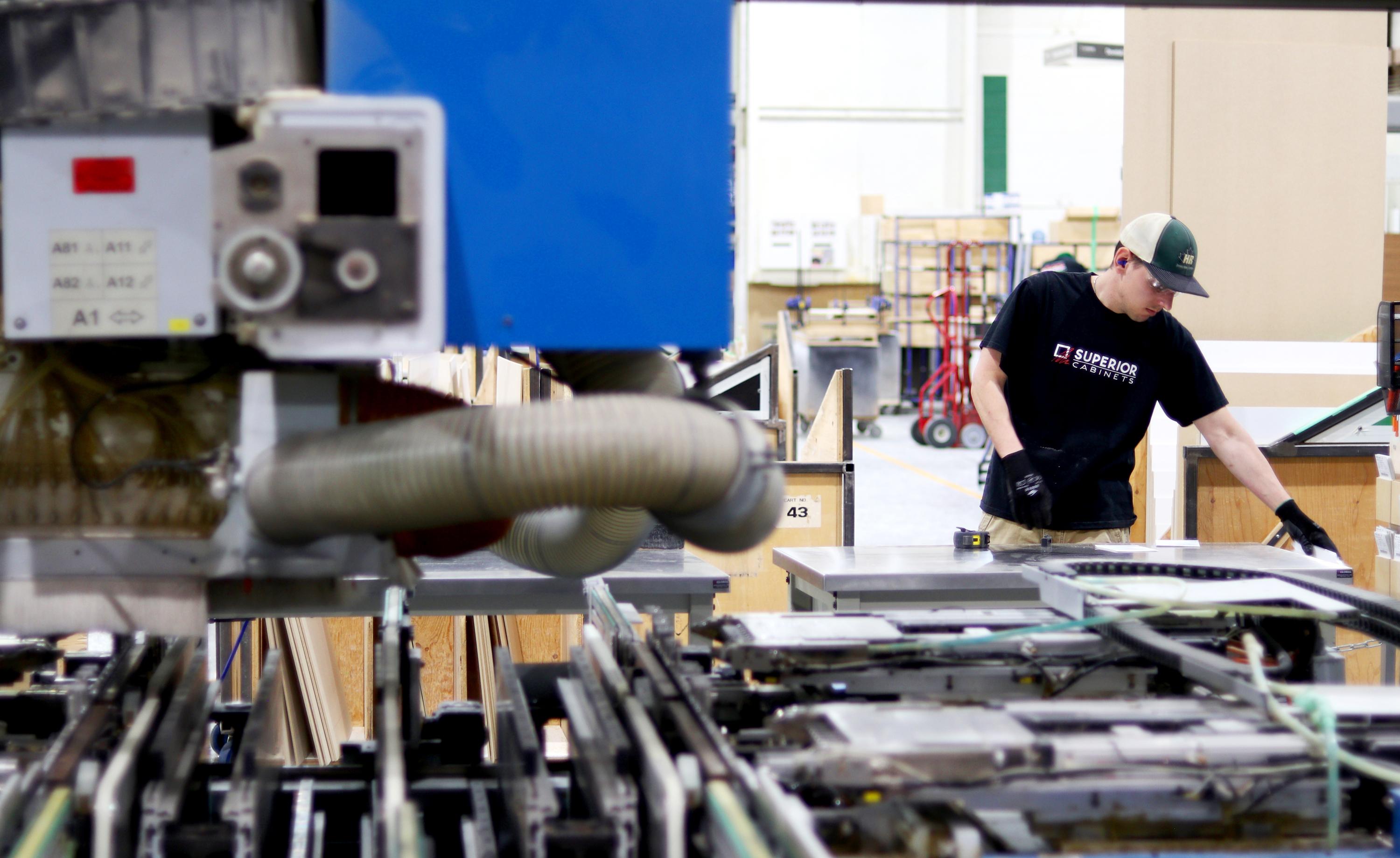 SASKATOON, SK - A leading kitchen cabinet manufacturer in Western Canada, Superior Cabinets has been acquired by the Buller family, which formerly owned Norcraft cabinetry. Details of the transaction, completed July 9, were not disclosed.
A statement by the Saskatoon, Saskatchewan-based Superior Cabinets said business will remain as usual, with expansion plans into new markets in Canada and the United States a top priority over the next few years.
The Buller family of Winnipeg, Manitoba, has a long history and transformative track record in the kitchen cabinet industry. In 2003 Mark Buller, together with his family and senior management, acquired Norcraft Cabinets from the then existing unitholders. They took Norcraft Companies Inc. (NYSE: NCFT) public in 2013, built it up into a $376 million dollar company and sold it to Fortune Brands Home & Security Inc. (NYSE: FBHS) in 2015, owners of MasterBrand Cabinets. In addition, Mark's father Herb Buller and several partners founded Kitchen Craft in 1971, which was acquired by Fortune Brands Home & Security Inc. in 2002.
"We are very pleased to reach this agreement and impressed with what Superior Cabinets has achieved over the years," said Mark Buller, executive chairman of Superior Cabinets. "The time was right for Superior Cabinets to bring on new ownership with a strong track record that can help grow the company at a faster pace through expansion into new markets. We look forward to working with the entire team at Superior Cabinets and getting back into the cabinet industry."
Founded in 1980 by Charles and Linda Larre, and Bernie Oster, Superior Cabinets' revival story following the recession and death of Charles Larre has been widely published. The company underwent a major business transformation in 2012, under the leadership of current President and CEO Scott Hodson, who was appointed by majority shareholder Linda Larre.
"We have been working on this transition of ownership for some time once Linda expressed her intent to retire from the business and sell the company," Hodson said. "Our main focus in finding the right partner to purchase the company was to ensure our growth and expansion goals could be achieved. We believe we have found a great partner."
Superior Cabinets has been expanding its manufacturing prowess over the past few years. Earlier this year, it became the first manufacturer in Saskatchewan to achieve Lean Certification, as presented by the Canadian Manufacturing & Exporters (CME). The kitchen cabinet manufacturer began its Lean journey in 2012 as part of a complete business transformation focused on restructuring the company back to productivity and profitability.
Hodson spoke about the company's journey at the 2017 WMS show in Toronto.
The kitchen cabinet manufacturer also earned the People's Choice Award at the 2017 KBIS show for the debut of its Fusion Finishes line of cabinetry. Superior Cabinets was also named 2015 Saskatchewan Manufacturer of the Year by the Canadian Manufacturing & Exporters. The award recognizes outstanding manufacturers that have made invaluable contributions to innovation, leadership, export, and manufacturing practices.
The frameless kitchen cabinet manufacturer's success strategy and its transition to lean manufacturing was featured in Woodworking Network in 2015.  The company is also included in the FDMC 300 listing of top wood products manufacturers in North America and has been featured multiple times in the WOOD 100: Strategies for Success.
Superior Cabinets sells through retail stores in Saskatoon, Regina, Calgary and Edmonton, as well as through a network of 75 dealers.
Have something to say? Share your thoughts with us in the comments below.