Canada probes extent of injury caused by dumped Chinese decorative plywood
November 9, 2020 | 1:53 pm CST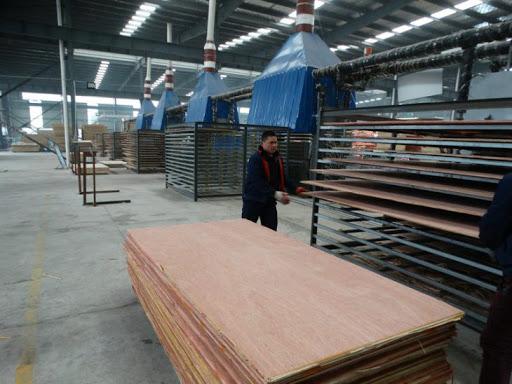 OTTAWA, Ontario -- The Canadian International Trade Tribunal has initiated an inquiry to determine whether the dumping and subsidizing of decorative and other non-structural plywood exported from the People's Republic of China have caused or threaten to cause injury to Canadian plywood producers.
Initiation of the CITT's final injury inquiry comes on the heels of the Canada Border Services Agency's (CBSA) Oct. 23 preliminary determinations that many sources of Chinese plywood panels, including those used in the manufacture of furniture and cabinets, are being sold into Canada below normal market value. Based on its initial findings, the CBSA said it would immediately begin subjecting the vast majority Chinese plywood import sources with provisional duties ranging up to 203.08%. In addition, the CSBA failed to find significant evidence of dumping or subsidies to impose any provisional duties on five Chinese companies:
The Canadian Hardwood Plywood and Veneer Association (CHPVA) issued a statement welcoming CBSA's preliminary dumping and subsidy determinations while also expressing its disappointment "in the low margins for certain individual Chinese exporters." The CHPVA added, "(T)he CBSA is continuing its investigation and we are optimistic that the CBSA will find significant dumping and subsidy margins for these exporters after completing the full investigation. Duties may also apply retroactively if the (CIIT) determines there was a massive importation of decorative and other non-structural plywood from China. Depending on the circumstances, duties could apply to certain decorative and other non-structural plywood imported into Canada as of July 25, 2020."
The CBSA announced it would issue a final dumping and subsidy determination by Jan. 21, 2021. The CITT's final injury determination is expected by Feb. 19, 2021.
The CBSA's probe into allegedly unfair pricing was sparked by a complaint filed on April 21 by Columbia Forest Products, Husky Plywood and Rockshield Engineered Wood Products ULC and the CHPVA. The complainants alleged that the Canadian industry is facing an increase in the volume of the allegedly dumped and subsidized imports, loss of market share and sales, price undercutting, price depression, underutilization of capacity, threat to continuous investments, impacted financial results, and reduced employment.
Learn more about the CSBA's preliminary determination.
Have something to say? Share your thoughts with us in the comments below.