Calgary firm builds 2-story medical office in just three days
February 19, 2017 | 4:30 pm CST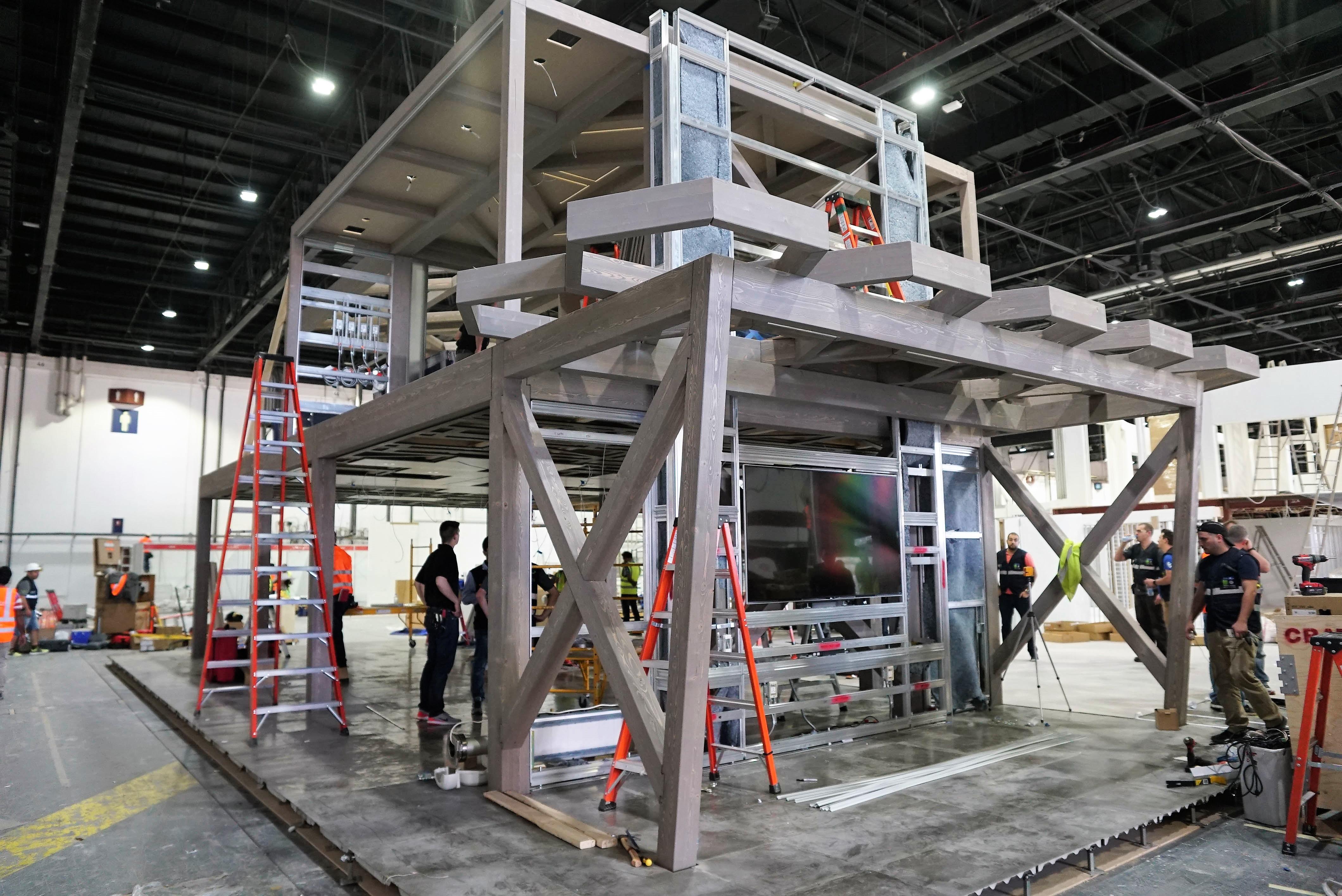 CALGARY, ALBERTA  - DIRTT, a construction firm based in Calgary, says it installed a two-story state-of-the-art medical interior in just three days for the Arab Health Congress in Dubai last month, using a rapid pre-manufactured construction and interior architecture method.
"The cost of building a healthcare facility is enormous, especially when you consider the amount of time conventional builds take," says Mogens Smed, CEO of DIRTT (the acronym stands for "Doing It Right This Time"). "By the time construction is finished you're left with something out of date before you even move in. We're demonstrating a higher-quality, faster, more efficient way to build that leaves the client with a long-term solution that's also sustainable."
With interactive 3D design and specification technology at its core, DIRTT's approach streamlines planning and design through to manufacturing and installation. In the Middle East,  raw construction materials must often be imported while labor shortages and cost overruns pose a growing threat. Using the benefits of manufactured construction are felt in mitigated labor and faster build schedules. Off-site manufacturing also provides consistent and high-quality results in spaces that remain flexible over time.
"The business case here is you're spending less on material, less on labor, and getting a more sophisticated and highly functional healthcare interior in a compressed timeframe - and it's flexible to meet changing needs in the long term," says Smed. "When someone says sustainability doesn't make sense from a financial point of view, there's no greater illustration against it than what DIRTT's doing."
At the Arab Health Congress, which ran Jan. 30 to Feb. 2, 2017, the freestanding two-story structure by DIRTT blended modern manufacturing with customization and craftsmanship. Features include DIRTT's timber frame construction, touch-triggered cabinetry doors and drawers, wall-integrated technology and medical gases, Corning Willow Glass with custom graphics, and intricate laser-cut metal railings.Elements from a 2016 exhibit were re-used or repurposed into the new display.
Prefabricated panel production on CNC at DIRTT
Visitors were able to try virtual reality technology that operates with manufacturing intelligence. DIRTT takes the realism of VR and combines it with its ICE software, creating a direct link between a client's VR experience and the manufacturing factory.
DIRTT demonstrated the speed, quality and functionality of its healthcare solutions at the medical expo, said to be the second largest in the world. The 72-hour build is documented at
www.DIRTT.net/arabhealth
DIRTT Environmental Solutions uses its proprietary 3D software to design, manufacture and install fully customized prefabricated interiors for customers in the corporate, government, education and healthcare sectors. DIRTT's manufacturing facilities are in Phoenix, Savannah, Kelowna and Calgary. DIRTT trades on the Toronto Stock Exchange under the symbol "DRT."
www.dirtt.net
.
Have something to say? Share your thoughts with us in the comments below.