B.C. to surpass the entire U.S. in mass-timber buildings
October 26, 2022 | 12:48 pm CDT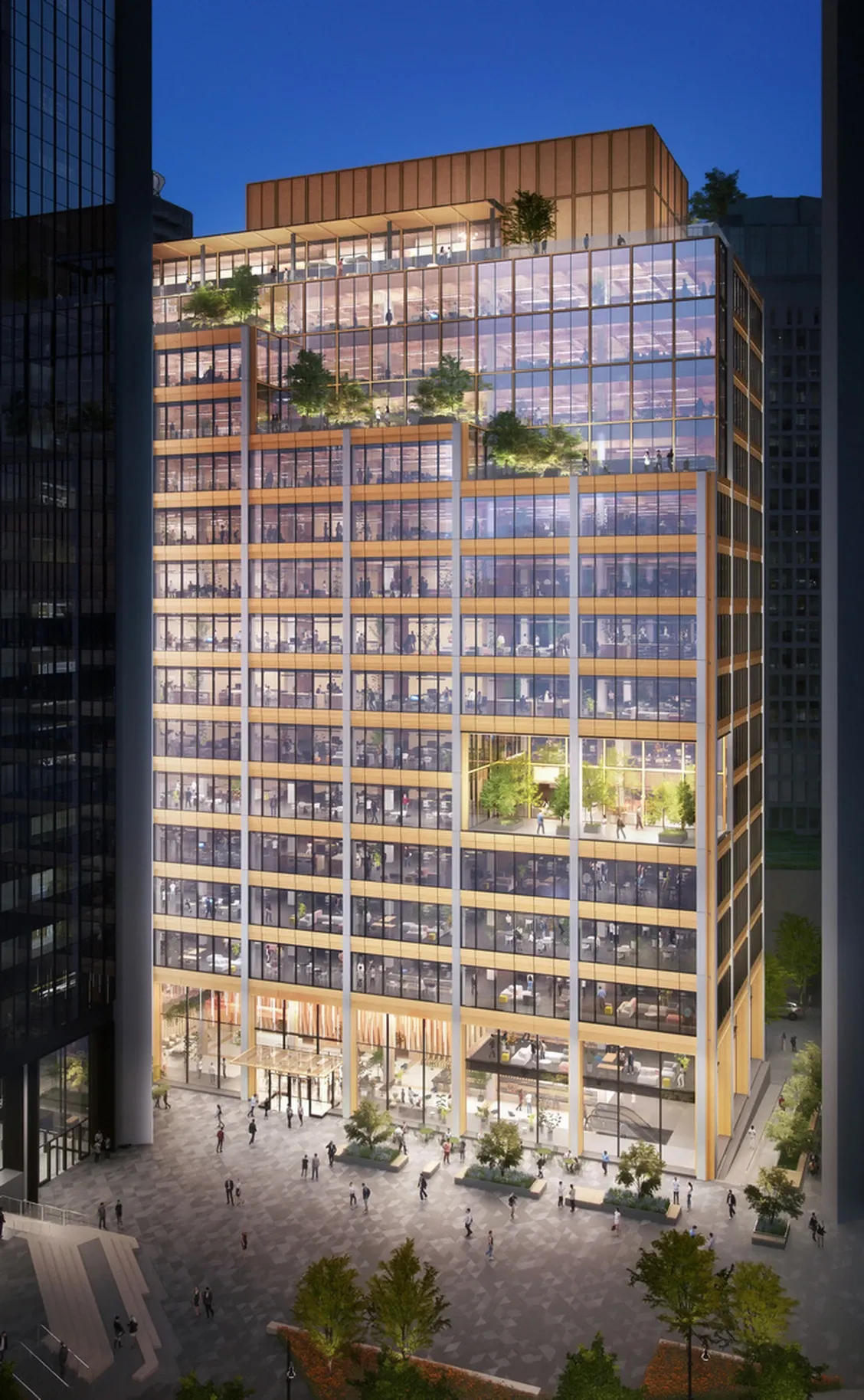 More mass-timber wooden buildings have been built in B.C. than in almost the entire United States. A total of 307 of the environmentally friendly, laminated wooden buildings have been constructed in B.C., compared to 356 in all of the U.S.
And, according to the Vancouver Sun, many more mass-timber structures, some of them high-rises, are on the way for this province from its large forest industry, in part because of a three-year-old B.C. government initiative.
"For us in the government, it's a triple-word score," joked Ravi Kahlon, B.C.'s minister of jobs, economic recovery and innovation.
The government's 2019 mass-timber action plan, he said, "supports B.C. jobs. But it also supports B.C. innovation. And it supports a more sustainable, clean environment."
Wooden structures made of cross-laminated timber — which produce less carbon emissions than conventional concrete-and-steel buildings — are increasingly cited by politicians and environmentalists as a key to combatting climate change.
Not just for residential properties
A new report on the use of wood in the design and construction of kindergarten to grade 12 schools has just been released. The report, titled Wood Use in British Columbia Schools, has been co-authored by BC- based Thinkspace Architecture Planning Interior Design and Fast + Epp, structural engineers, and provides a practical guide to the use of wood in K-12 schools. 
Commissioned by Forestry Innovation Investment, a Crown agency responsible for promoting the BC forest industry, the report is intended to be a resource for school districts, administrators, design professionals or anyone working in the education sector who is curious about the use of wood in school design and construction – but doesn't want to get mired down in a highly technical research paper.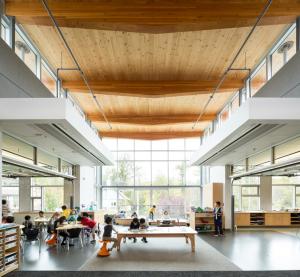 All three companies are based in British Columbia, and the report focuses on local case studies as well as local building code requirements. There are, however, a number of broader applications and lessons that can be learned and applied to design and construction opportunities in schools across Canada, particularly as they relate to alternative solutions for three- and four-story wood construction. 
The report, which was compiled with input from structural engineers, code consultants, and sustainability experts, takes a fact-based approach to the topic. It also seeks to dispel some of the myths surrounding the use of wood in large-scale construction projects, including the notion that wood structures are inherently unsafe in the event of a fire.  
An excerpt from the Executive Summary lays out the report's approach: 
Wood, particularly in British Columbia, is an inherently valuable resource for the design and construction community, with a huge opportunity to increase its use in both new construction and renovations and upgrades. Wood is an amazingly useful and resilient material. Thanks in part to advances in the industry, wood can now be used in applications that were traditionally reserved for concrete and steel – and it should be a regular part of our architectural, engineering, and construction vernacular.
Have something to say? Share your thoughts with us in the comments below.