38 Canadian firms crack the 2023 FDMC 300
April 27, 2023 | 11:47 am CDT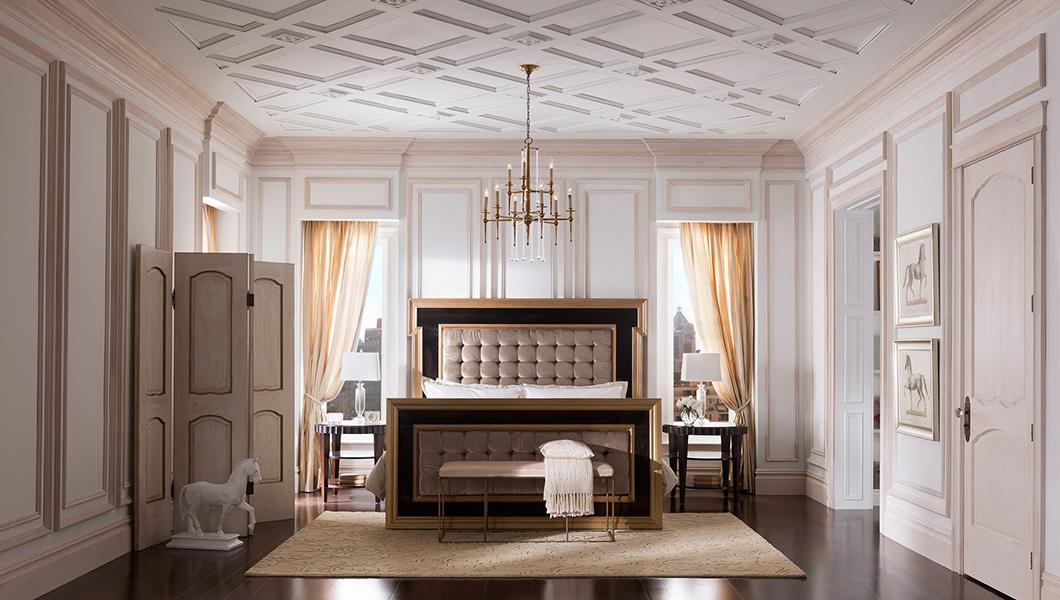 NORTH LIBERTY, Iowa – Metrie Inc., North America's largest mouldings producer, maintained its place as the highest-ranked Canadian-based wood products company in the 2023 FDMC 300. 

Metrie of Vancouver, BC, with 2022 sales of more than $1 billion,
 placed No. 16 in FDMC's annual ranking of the U.S. and Canadian wood products companies based on annual sales volume. The company continued its acquisition spree with the recently announced purchase of Anderco. 
Metrie employs 2,000 people at its plants in Canada and the United States. The company manufactures solid wood and composite mouldings, and window, door, and flooring components.
Last year, Metrie surpassed Global Furniture Group, No. 17, of Downsview, ON, to grab the top spot of Canadian firms included in the FDMC 300. Global Furniture, which has a U.S. headquarters in Marlton, NJ, generated an estimated $1 billion in 2021 sales and employs 3,500 people. Its manufacturing operations total more than 3 million square feet to produce contract and RTA furniture, seating, and more for offices, hospitality, healthcare, and educational institutions.
Montreal-based Dorel, No. 19 makes residential, RTA and juvenile furniture, plus other products at its five plants in Canada and the U.S. Dorel's sales totaled an estimated $814.3 million in 2022, and employs 1,500 people. Its divisions include Altra, Ameriwood, Cosco Home & Office, Dorel Asia, Dorel Home Products, Ridgewood, Carina, SystemBuild, and Notio Living.
Contract furniture maker Teknion of Toronto, placed No. 25 based on 2022 sales of $646.8 million. The company has 1,200 employees
Thirty-four other Canadian wood products firms are included in the 2023 FDMC 300 report. They include:

eSolutions Furniture, No. 41
Sherbrooke, QC
$280 million 
850 employees

Palliser Furniture, No. 71
Winnipeg, MB
$166 million
3,000 employees

Alexandria Moulding (U.S. Lumber), No. 74
Alexandria, ON
$150 million 
500 employees

EBSU Group, No. 83
Saint-Louis-de-Gonzague, QC
$128 million
600 employees
Groupe Lacasse, No. 96
Saint-Pie, QC
$100 million 
400 employees
Loewen Windows and Doors, No. 98
Steinbach, MB
$100 million
700 employees
Canadel Furniture Inc., No. 99
Louiseville, QC
$100 million 
600 employees
Frendel Kitchens Ltd., No. 101
Mississauga, ON
$97.8 million (estimate)
170 employees
Krug Inc., No. 112
Kitchener, ON
$80 million
500 employees

Elran Furniture Ltd., No. 113
Pointe-Claire, QC
$80 million
420 employees
Olon Industries, No. 118
Georgetown, ON
$75 million 
400 employees
Groupe Cabico, No. 120
Coaticook, QC
$75 million 
600 employees
Elias Woodwork & Manufacturing Ltd., No. 122
Winkler, MB
$74 million
470 employees

Superior Cabinets, No. 126
Saskatoon, SK
$68 million
388 employees

LivingArt Kitchens Inc., No. 132
Toronto, ON
$63 million
312 employees

Decor Cabinets Ltd., No. 133
Morden, MB
$62 million 
500 employees
Artitalia Group, No. 144
Montreal, QC
$52.1 million
500 employees

Artopex, No. 151
Granby, QC
$50 million
500 employees

Foliot Furniture, No. 153
Saint-Jerome, QC
$50 million 
345 employees

Nightingale Corp., No 157
Mississauga, ON
$50 million 
200 employees

Stylus Made-To-Order Sofas, No. 160
Burnaby, BC
$48 million 
225 employees

Miralis, No. 170
St. Anaclet, QC
$40+ million
270 employees

Cuisine Ideale Group Inc., No. 172
Sherbrooke, QC
$40 million 
250 employees

Inscape Ltd., No. 178
Holland Landing, ON
$38.7 million
400 employees
AyA Kitchens and Baths, No. 180
Mississauga, ON
$40 million
270 employees
Durham Furniture Inc., No. 197
Durham, ON
$30.9 million
200 employees
Laurysen Kitchens, No. 212
Stittsville, ON
$27+ million
135 employees

Decor-Rest Furniture, No. 222
Woodbridge, ON
$25 million 
450 employees
Cartier Kitchens, No. 230
Brampton, ON
$23.1 million
120 employees

Downsview Woodworking Ltd., No. 247 
Mississauga, ON
$20 million
200 employees

Dynamic Furniture Corp., No. 246
Calgary, AB
$20 million 
200 employees

Dutailier, No. 262
Saint-Pie, QC
$18 million 
150 employees

Distinctive Wood Products, No. 277
Kitchener, ON
$15.6 million
70 employees

Muskoka Cabinet Co., No 283
Alfred, ON
$15 million
70 employees
Have something to say? Share your thoughts with us in the comments below.