What's Made Out of Wood? Shoe Parts and Lots More
January 12, 2014 | 11:43 am CST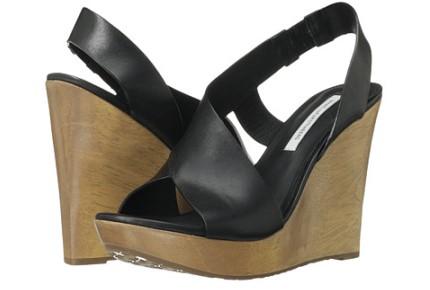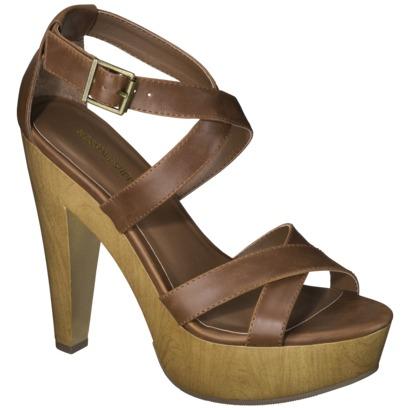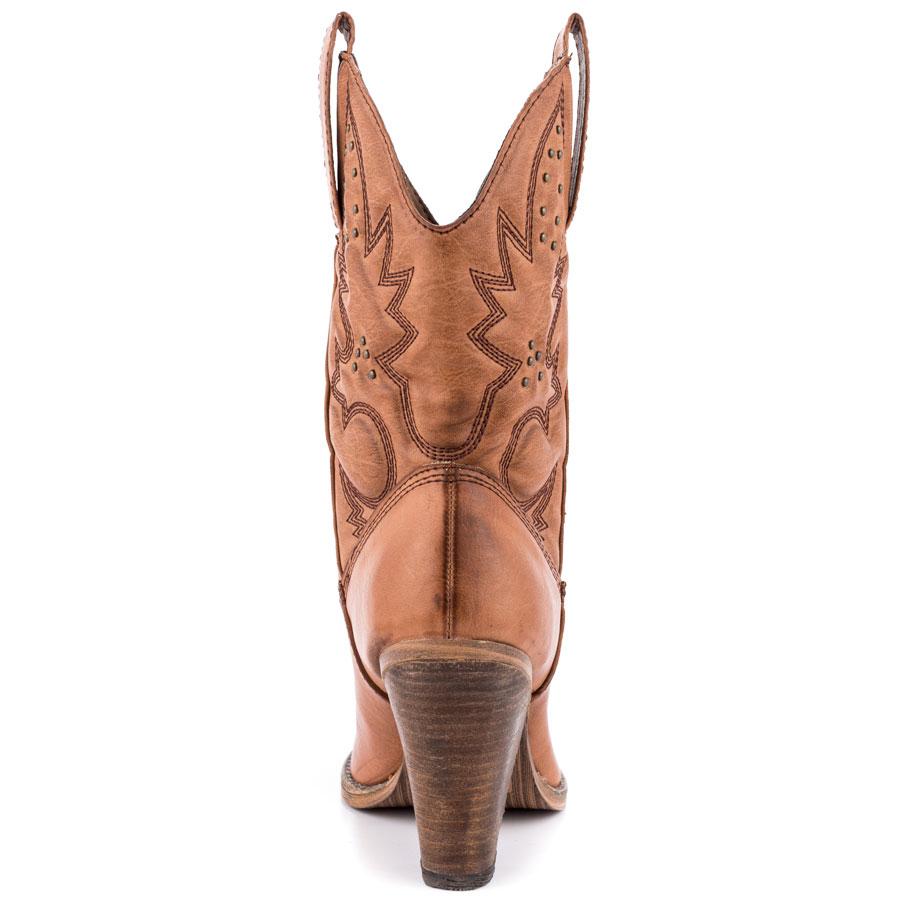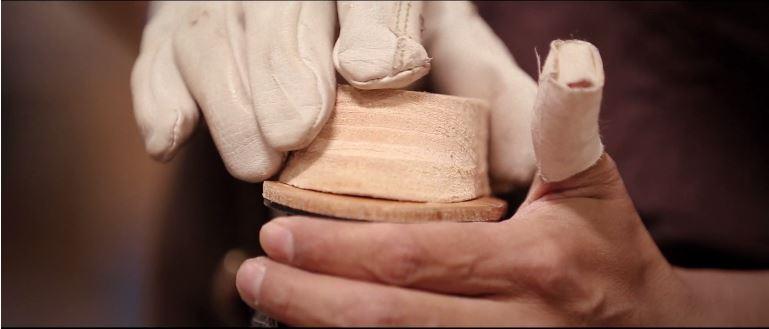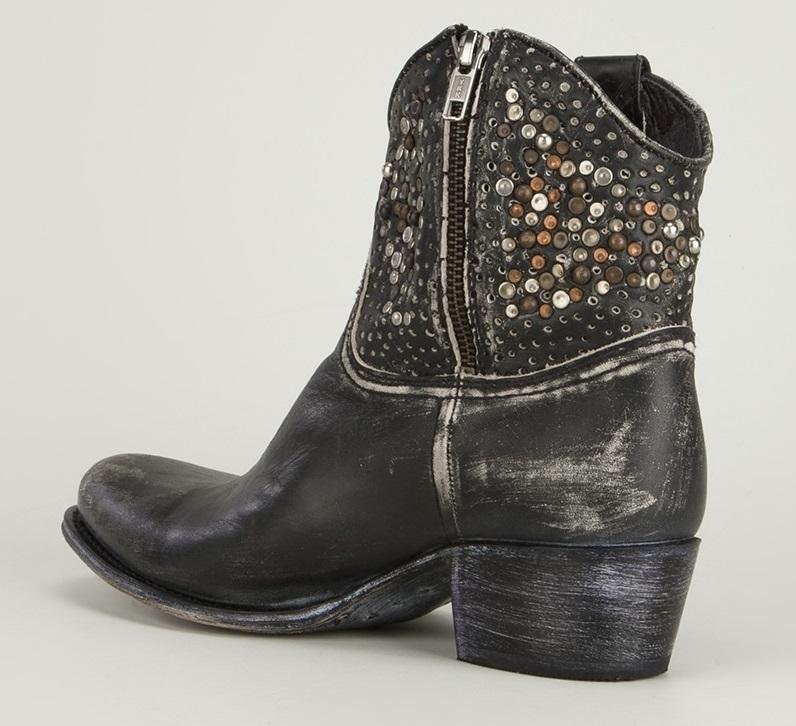 Wooden heels: I thought it would be interesting to learn about how those towering platforms favored by designers are sourced, and manufactured, and who's producing them.
Turns out the trend is less trendy this year, as women move to more sensible shoe heights. But wood wedge shoes - made from cork, wood and other materials - are still part of the fashion mix, as a tour of Zappos will show. Who makes them? The Diane Von Furstenberg Sunny sandals shown here, were manufactured in Brazil. The Target sandals with hefty wood platform are from origin unknown.
Men wood heels show up mostly on cowboy boots, with many U.S. manufacturers producing them - both custom cowboy book makers and production boot manufacturers - offering a potential market.
The hunt for wood heels lead to a list of lists - of all things wood. Send in your additions and suggestions, amnd we'll add it to the 2014 Wood Industry Almanac channel - here's the list of the major markets.
This list was developed by Terry Conners, Extension Specialist in Forest Products at the University of Kentucky, it's a work in progress, but it is a great jumping off point for accumulating the wood manufacturing industry's products.
Manufactured Wood Products (PDF version)
Former Wood Products/Current Specialties


Lumber, Plywood for Construction
Doors
Window frames and sills
FlooringI-joists
LVL (laminated veneer lumber)
Parallel strand lumber
Finger-jointed lumber
Machine stress-rated lumber
Doors
Particleboard
Medium density fiberboard (MDF)Hardboard

Furniture

Dining room tables
Upholstered furniture frames
Chairs End
Tables 
Beds
Bookcases
Nightstands
Bureaus
Coat racks
Desks

Landscape timbers
Highway guard rails
Snowshoes
Toothpicks
Match sticks
Chopsticks
Shutters
Baseball bats
Canoe paddles and oars

Musical instruments:

Guitars
Pianos
Organs and organ pedals
Oboes
Bagpipes
Banjos
Clarinets
Flutes/Fifes
Mandolins
String bass
Violins
Violin bows
Cellos
Bassoons
Drums
Drum Sticks
Tambourines
Wood blocks
Speaker cabinets
Amplifier cabinets
Metronomes Xylophones Harmonicas




Stage flooring
Sandboxes, Backyard play sets
Charcoal
Tool handles
Parallel bars
Vineyard stakes
Toys Rulers
Birdhouses

Fencing, fence posts,rails
Firewood
Fishing boats
Ladders
Hockey sticks
Dog houses
Pallets
Garage doors
Gazebos
Hot tubs and spas

Lath for Plastering
Trellises
Kitchen utensils
Pencils
Ping Pong paddles
Golf clubs and tees
Animal bedding
Railroad ties
Seesaws
Model airplanes
Coffins
Brush handles

Cable reels
Canes and Crutches
Cedar chests
Cedar closet lining
Closet rods
Activated charcoal
Liturgical furniture

Barrels

Docks

Decks

Kitchen cabinets
Medicine Cabinets
Bathroom Vanities

Ferryboats

Gazebos

Grandfather clocks

Stair rails

Truck and trailer flooring

Mouldings and baseboards

Paneling

Picnic tables

Pilings for building construction

Popsicle sticks

Porch swings

Produce crates and boxes

Propeller shaft bearings for ships

Rocking horses

Rowboats

Shingles

House siding

Putty-type of wood filler

Tongue depressors

Totem poles

Sleds

Salad bowls and serving ware

Telephone poles

Wheelbarrow handles

Wood carvings

Wooden nickels

Pegboard

Ship masts and yardarms

Toilet seats

Water pipes
Bocce balls
Tennis rackets
Car dashboards
Golf clubs
Conestoga wagons
Clocks and clock gears
Waterwheels
Printing press type
Printing presses
Deckle boxes (for handmade paper)
Woodworking planes
Cigar store Indians
Weaving shuttles and bobbins
Wooden shoes
Bows and arrows
Wooden wheels for automobiles and
wagons
Pull toys
Sextants
Street paving blocks
Rocking horses
Fun house barrels
Fishing lures
Storage battery separators (hard rubber)
Water tanks
Wardrobes/armoires
Model ìTî coil boxes
Automobile chassis
Ironing boards
Treenails
Post and beam timber framing
Cabinets for Analytical balances
Shoe lasts
Radio, television and phonograph/stereo
cabinets
Butter churns
Harpsichords
Railroad cars
Aircraft propellers and airframes
Minesweeper boats, PT boats
Silos
Fermentation vats
Cigar boxes
Racing shells (one to eight-man rowed
boats)
Wringers for washing machines
Telephones
Wood creosote used to be used as a
laxative, a disinfectant and a cough
treatment (rarely used nowadays).
Woodworking tools
Planes
Carpenter levels
Carpenter rules
Tool chests
Gear shift knobs
Butter molds
Slide rules
Phonographs
Bicycles
Travelerís writing desks
Cigar molds
Artistís pallets
Washboards
Skis
Water well structures
Water pump enclosures
Wheel chairs
Candlesticks
Warships
Wardrobe trunks
Maple syrup buckets
Abacus
Pulleys
Gallows
Milking stools
Insulator pins
Plates and bowls
Artificial limbs
Sled runners
Iceboxes and refrigerators
Gutters

 

 
Have something to say? Share your thoughts with us in the comments below.