Residential furniture orders continue to slide in April: Furniture Insights
June 30, 2022 | 2:14 pm CDT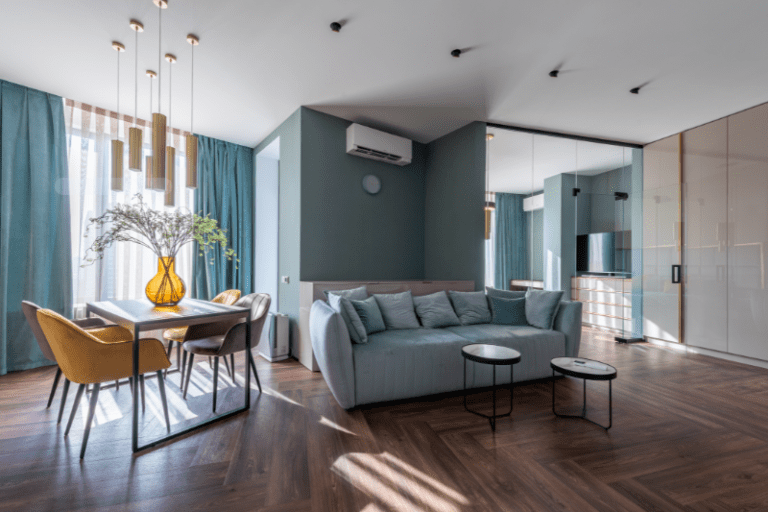 Photo By Smith Leonard
HIGH POINT, N.C. - New residential furniture orders in April continued to slide, marking a fourth straight month of year-over-year double-digit declines according to the latest issue of Furniture Insights. However, noted Ken Smith, managing partner at Smith Leonard, both 2020 and 2021 had unusual growth, so the comparison may not provide an accurate assessment.
New orders were down 20% compared to April 2021, with 70% of the survey participants reporting declines.
However, Smith said in the June Furniture Insights, "Due to the unusual growth in orders in 2020 and 2021, we compared April 2022 to April 2019 and found there to be a 4% increase in that comparison. Again, we expect most or all of that increase was a result of some of the price increases over the last year."
Although year to date, orders were down 21% "as each month of 2022 has shown double-digit declines in orders," he noted, "Compared to 2019, year-to-date orders were up 8%."
Shipments rose 13% over April 2021 "as shipments were made from the large backlogs that have been carried." Year to date, shipments were up 6%.
Backlogs fell 5% from March but were 9% ahead of April 2021 and 275% higher than April 2019. "So, even with the decline in orders, shipments should be OK for the next several months."
Smith added, "Receivable levels were a bit high, but we think that is likely timing as we know of no reason for them to be out of line. Inventories went up again increasing 6% from March and up 39% from April 2021. This level of increase seems to be somewhat out of line and we hope to see them start to trend down. We know that due to the shortages of both imported goods and raw materials during the pandemic, most are not wanting to get caught in short supply, so we expect overall inventories to be higher than historical levels."
Receivables were 19% higher than April 2021 and 5% higher than March 2022. Inventories were up 6% from March and 39% higher compared to a year ago. "There have been some rumors that warehouses are getting full, both here and abroad, though many of the upholstery inventories were up substantially as well," Smith noted in the report.
Sales at furniture and home furnishings stores in May were up 1.9% over May 2021, and up 2.5% year to date through May.
"The typical days of trying to project out the year are not here anymore. Usually, we try to compare to the prior couple of years and factor in a bit of growth or maybe even a slight decline, but when you start the year with four months of double-digit declines in orders, yet shipments are up 6% year to date and shipments up double digits the last two months, what's next? Backlog's still strong so that is good. But word is that retail is over-inventoried. Will those orders hold up?" Smith queried.
"Now, inflation is definitely a factor. The Federal Reserve has hit interest rates hard with more expected. But has the economy sputtered enough already?
"We wish we had the answers, but we do not. So, all we can do," Smith said, is to "[t]ake a look at where you are and plan for what you think could be a decline in business or even your worst case. Decide what you will need to look like if that happens. Then if it does, you have a plan. You don't have to put in place yet, just know what you would do. Hopefully, you will not need it."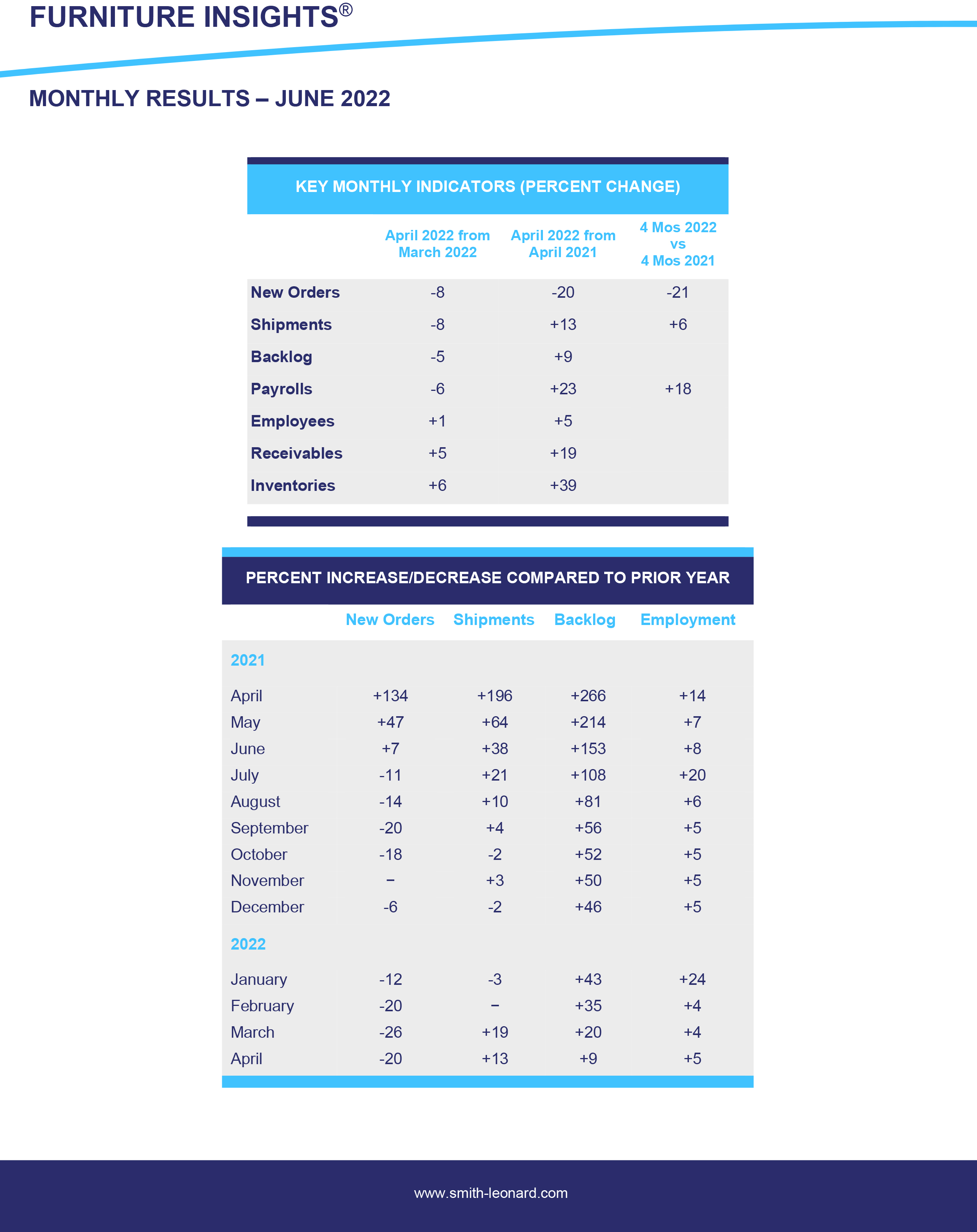 Have something to say? Share your thoughts with us in the comments below.