Mexico's woodworking industry: Opportunities, jobs & earnings information
December 2, 2021 | 5:03 pm CST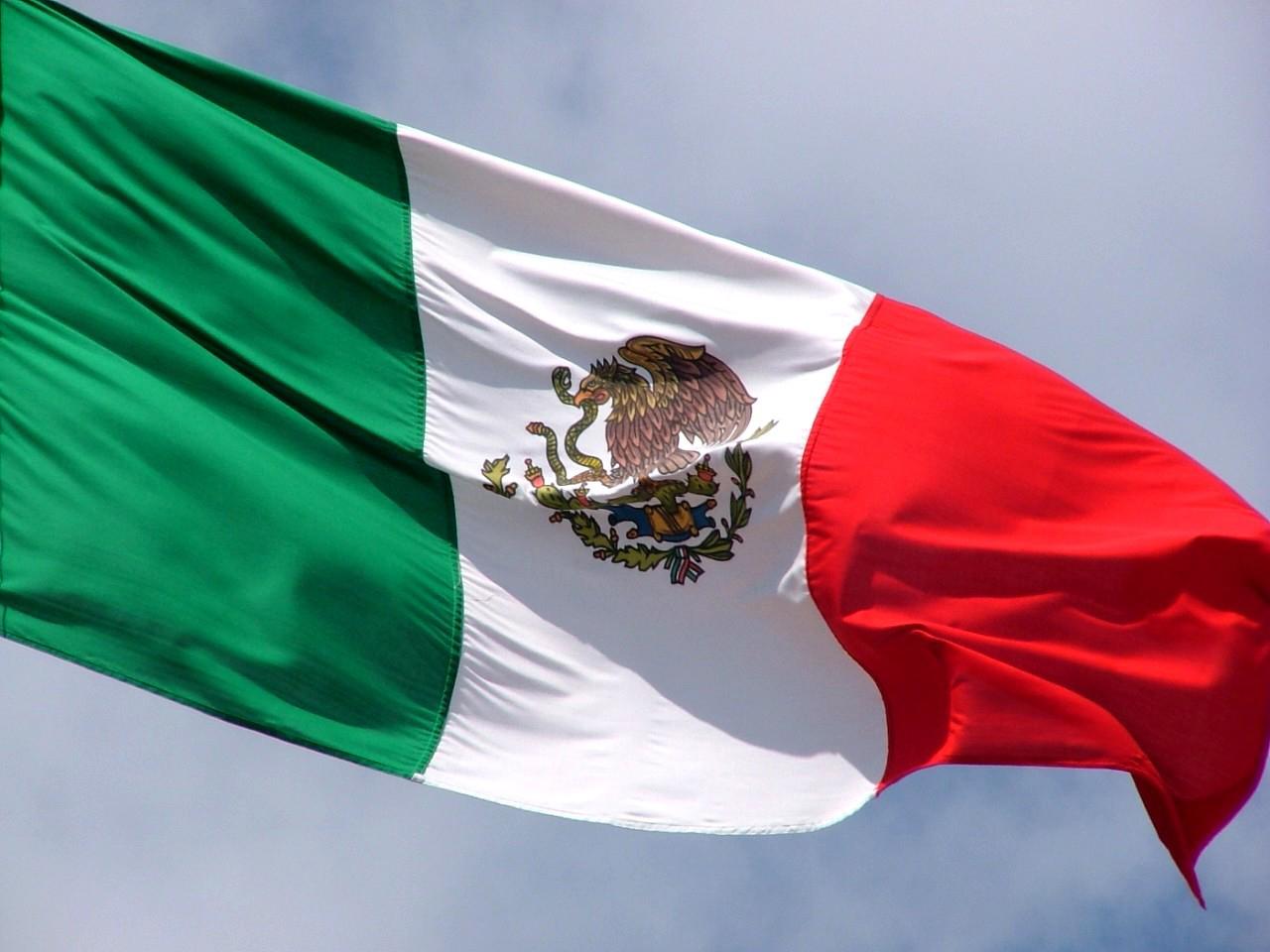 Photo By Juan Carlos Arellano via FreeImages.com
Mexico ranks as the second-largest economy in Latin America, and is among the 15 largest economies in the world, according to the World Bank. Woodworking, particularly furniture manufacturing, is among the country's major industries, with growth projected to continue as it reaps benefits from the USMCA (NAFTA 2.0, T-MEC) and nearshoring. The Boletin sectorial muebles (October 2021), by industry groups CIMEJAL and AFAMJAL, also notes 95 percent of Mexico's furniture exports are to the United States and Canada, with additional/potential markets including Brazil, China, Guatemala, Costa Rica and the United Kingdom.
Similar to its North American compatriots, Mexico's recovery from the pandemic continues, albeit slowly. According to IHS Markit, the Mexico Manufacturing PMI rose to 49.3 in October 2021, from 48.6 the previous month, while output decreased for the 20th month in a row, amid reports of a lack of raw material availability, business closures and slow sales. However, the IHS Markit Economics report notes, "business sentiment hit a 42-month high in October, reflecting expectations that the pandemic will recede, and raw material availability will improve."
Where are the woodworking jobs in Mexico and what are the average wages? Click on the infographic to enlarge, plus find more market data in the December 2021 FDMC Wood Industry Almanac.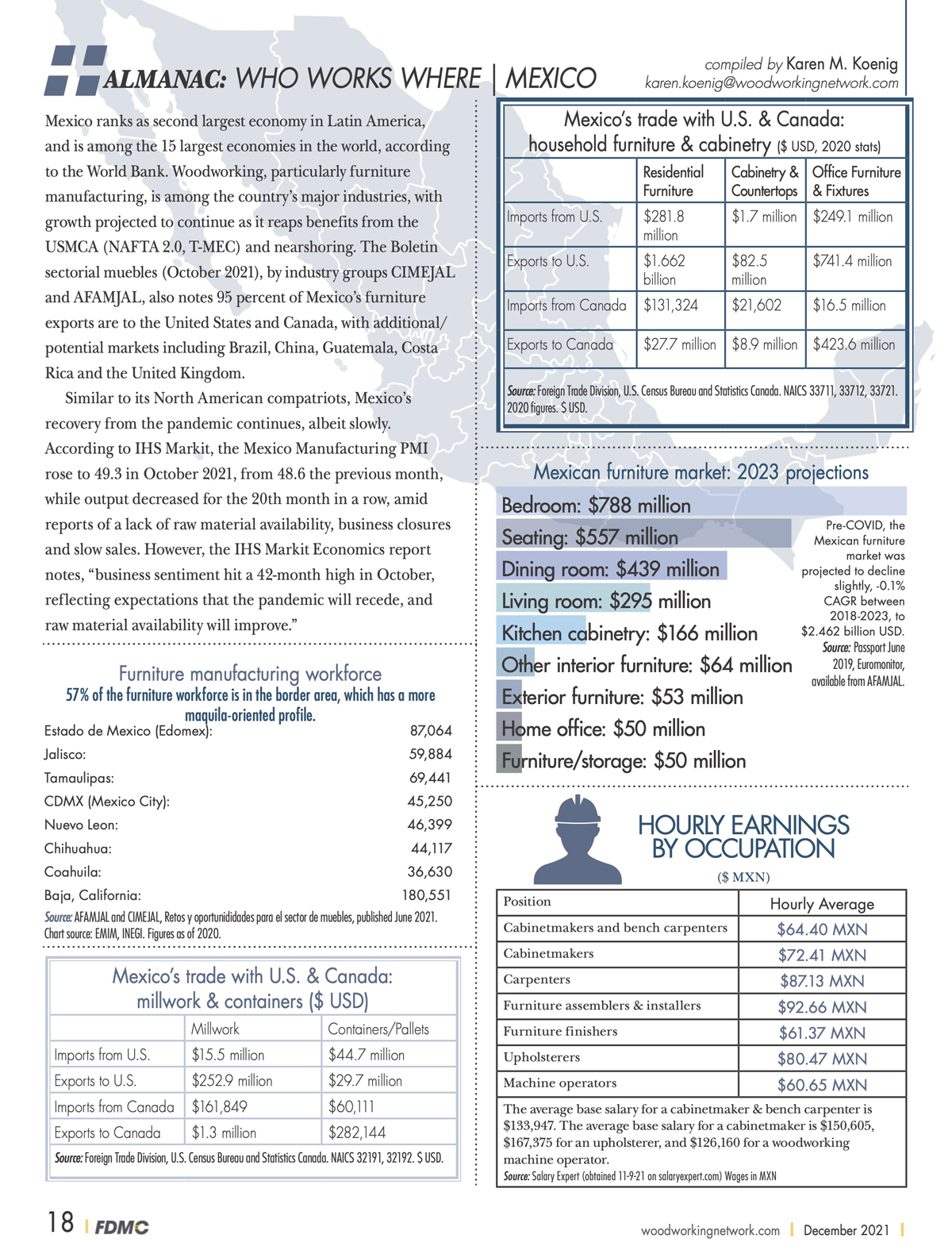 Sources: AFAMJAL, CIMEJAL, IHS Markit,  Salary Expert, Euromonitor International, Foreign Trade Division-U.S. Census Bureau, Statistics Canada, Magna Expo Mueblera (MEM Industrial)
Have something to say? Share your thoughts with us in the comments below.