2016 Almanac Market Segments: Architectural and Custom Woodwork
November 28, 2015 | 11:42 am CST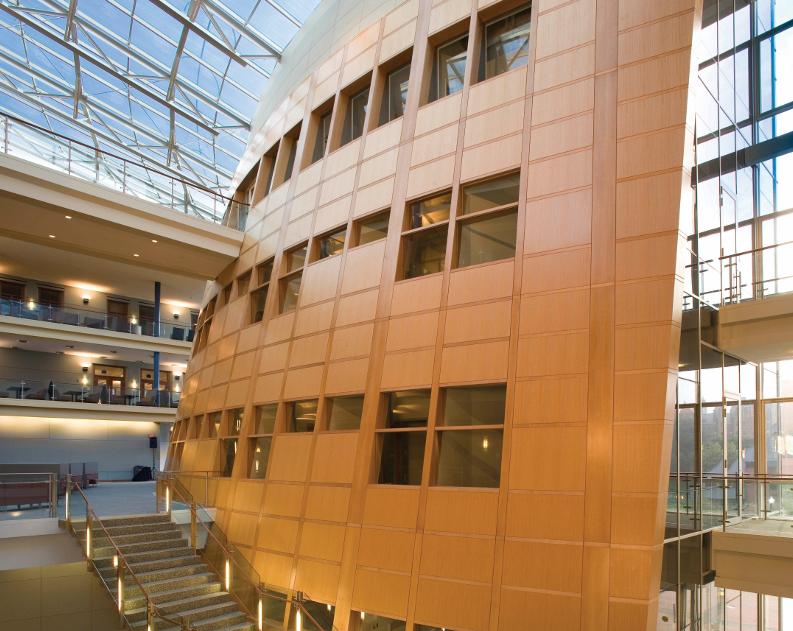 Photo By Fetzer Architectural Woodwork
Architectural woodworkers are seeing improved operating margins as the commercial and residential markets continue to strengthen and business improves.
A survey of AWI manufacturing members also found capital investments were up over the last 12 months, a trend which should continue; 21% of the high-profit firms surveyed said they plan to invest $100,000 or more in the next year.
Custom cabinetmakers are also seeing a rise in technology integration, particularly among small- to medium-size shops, according to a CMA survey. Manufacturers will be kept busy, with 2016 projections showing an upswing in home improvement spending, according to the latest LIRA. Homeowners and contractors are the primary customers for the segment.
Architectural & Custom: commercial & residential interior millwork, casework, furniture & cabinetry
Quick Stats
28% of architectural woodworkers plan to increase workforce by 10% or more in the next 12 months.
Products and systems that ease home management are growing in popularity.
Average compensation for architects and designers in 2015 was $77,100.
Sources: AIA, AWI, CMA, LIRA/Joint Center for Housing Studies of Harvard University
Big Shops
Hamilton Scientific
Kewaunee Scientific Corp.
Stevens Industries
Fetzer Architectural Woodwork
EMI Industries LLC
Eggers Industries
Imperial Woodworking
Mission Bell Mfg.
Goebel Fixture Co.
Parenti & Rafaelli
Mark Richey Woodworking
Have something to say? Share your thoughts with us in the comments below.