Ethan Allen sales impacted by July flooding and softening economy
October 26, 2023 | 12:33 pm CDT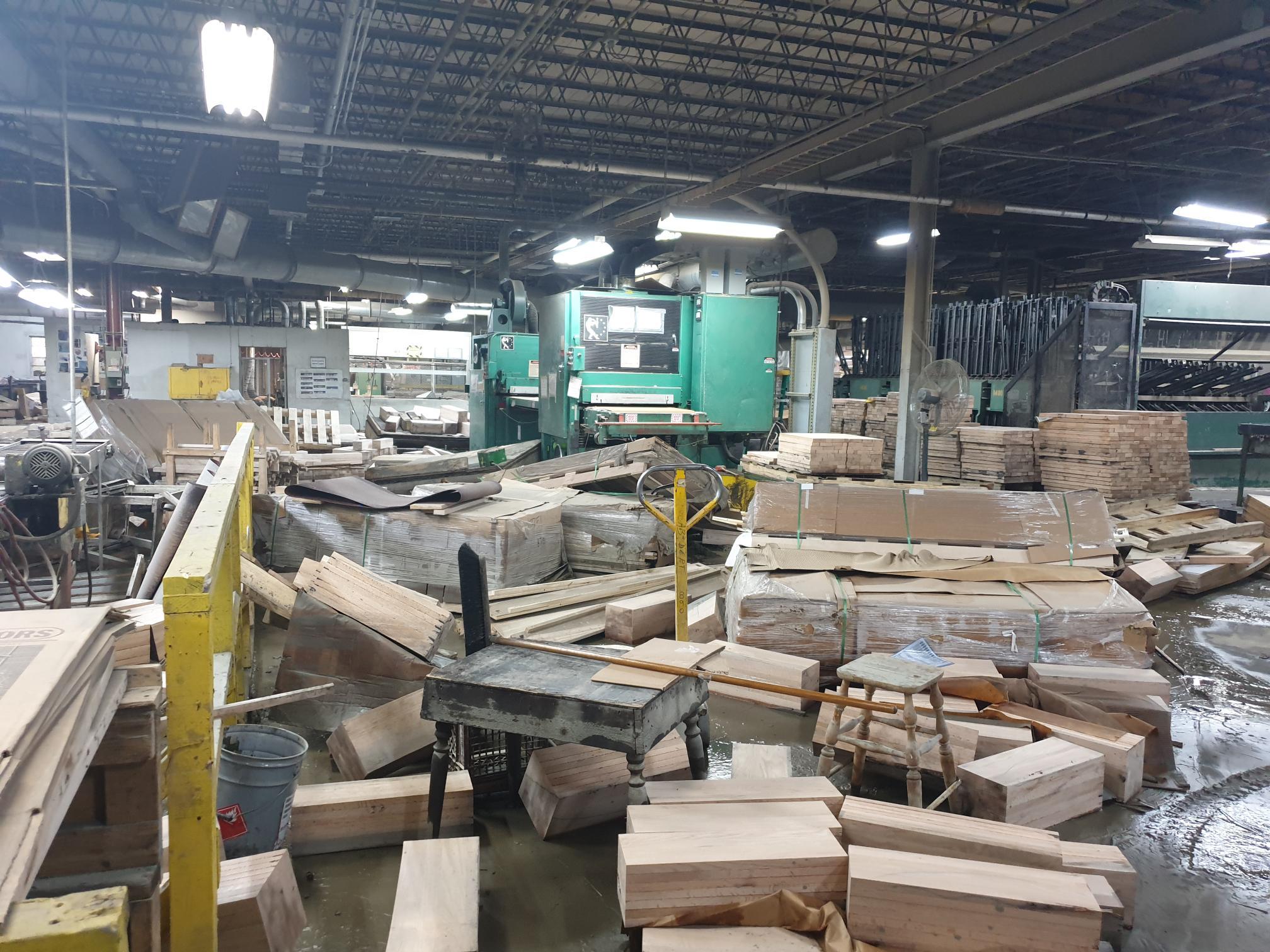 Photo By Ethan Allen
DANBURY, Conn. — Ethan Allen Interiors Inc. reported that sales were down in the first quarter of fiscal 2025, but other factors including cash flow and operating margins were positive. The company on Oct. 25 released the results for the quarter ended September 30, 2023.
Consolidated net sales of $163.9 million were down 23.6%. The company said that July flooding and a soft economy caused the drop in sales. The company's wood furniture manufacturing plant in Orleans, Vermont, sustained significant flooding in July 2023 that lowered shipments by approximately $15 million and resulted in total expenditures of $3.6 million less $1.5 million in insurance recoveries. As of September 30, 2023, the majority of associates are back at work and operating capacity is improving with an expected recovery from the delayed shipments in the second and third quarters of fiscal 2024.
Ethan Allen is an FDMC 300 ranked company. It came in at #32 on the list of top North American wood products manufacturers with $483.8 million in 2022 sales.
Farooq Kathwari, Ethan Allen's Chairman, President and CEO commented, "We are pleased to report our financial and operating results for the fiscal 2024 first quarter ended September 30, 2023. Our first quarter consolidated net sales were impacted due to major flooding in our Vermont manufacturing plant and strong prior year results that benefited from delivery of pandemic related written order backlog. Also, as expected, the economy has slowed down. Despite these challenges, we were able to maintain a strong gross margin of 61.1% and an adjusted operating margin of 12.1%. We also continued to generate positive operating cash flow and as of September 30, 2023, we had total cash and investments of $163.2 million and no debt. We paid a special cash dividend of $0.50 per share during August 2023, in addition to our regular quarterly cash dividend of $0.36 per share. We are also pleased to announce that yesterday our Board approved our regular quarterly cash dividend of $0.36 per share, payable on November 22, 2023."
Kathwari continued, "We are celebrating our 91st year and have always focused on the concept of constant reinvention. During the quarter we launched our major initiative of Interior Design Destination. This initiative was launched in our Danbury, CT flagship design center in April 2023 and we are now in the process of launching across our network of 174 design centers in North America over the next four months. This initiative provides us the opportunity to strongly differentiate our enterprise by providing relevant offerings under the umbrella of Classics with a Modern Perspective, strong values and the service of interior design professionals who are utilizing state-of-the-art technology to service clients. We've also made major investments in our North American manufacturing, where we produce about 75% of our products."
"For our first quarter ended September 30, 2023, we delivered consolidated net sales of $163.9 million, which was negatively impacted by approximately $15 million due to the flooding of our Vermont facility. As previously disclosed, our wood furniture manufacturing operations sustained damage from heavy flooding, which resulted in a pre-tax charge of $2.1 million, net of insurance and grant proceeds. We resumed limited operations during the second half of the quarter, and at this time, the majority of our associates are back at work. Although we continue to work through the cleanup and repair, as our work is ongoing, we are pleased to say that we remain open for business in Vermont and are actively working on the production of our customer orders."
"We are proud to celebrate our culture of constant reinvention, excited to start the next phase of Ethan Allen's journey, and pleased to welcome both present and future clients to the Interior Design Destination. While we understand and navigate the challenges of a slower economy and the reduction of consumer focus on the home, we remain cautiously optimistic," concluded Kathwari.
Highlights
Consolidated net sales of $163.9 million were lower by 23.6%
Retail net sales of $133.6 million were lower by 27.3%
Wholesale net sales of $99.4 million were lower by 13.3%
Written order trends
Retail segment written orders decreased 13.2%
Wholesale segment written orders decreased 15.6%
Consolidated gross margin increased to 61.1%, up from 60.4% a year ago due to favorable product mix and lower input costs including reduced inbound freight and raw material costs, partially offset by lower delivered unit volume and change in sales mix
Operating margin of 11.2%; adjusted operating margin of 12.1% compared with 17.6% last year due to fixed costs deleveraging from lower consolidated net sales and expenses incurred with the launch of the Interior Design Destination initiative including projection, new product display, merchandising and sample costs partially offset by gross margin expansion, lower headcount and the Company's ability to maintain a disciplined approach to cost savings and expense control
Advertising expenses were equal to 2.0% of net sales compared to 2.5% in the prior year first quarter; promotional activity remained disciplined and was comparable to the prior year
Diluted EPS of $0.58 compared with $1.17; adjusted diluted EPS decreased to $0.63 from $1.11; adjusted diluted EPS for the three months ended September 30, 2019 (pre-pandemic) was $0.35
Generated $16.7 million of cash from operating activities compared with $38.4 million a year ago
Paid cash dividends totaling $21.9 million, which included a $0.50 per share special cash dividend and the regular quarterly cash dividend of $0.36 per share
Ended the quarter with $163.2 million in cash and investments with no debt outstanding
Reduced inventory carrying levels to $149.6 million as of September 30, 2023, down $18.0 million or 10.8% from a year ago
Have something to say? Share your thoughts with us in the comments below.