Air quality agency seeking comment on Dura Supreme air quality permit
October 20, 2023 | 11:28 am CDT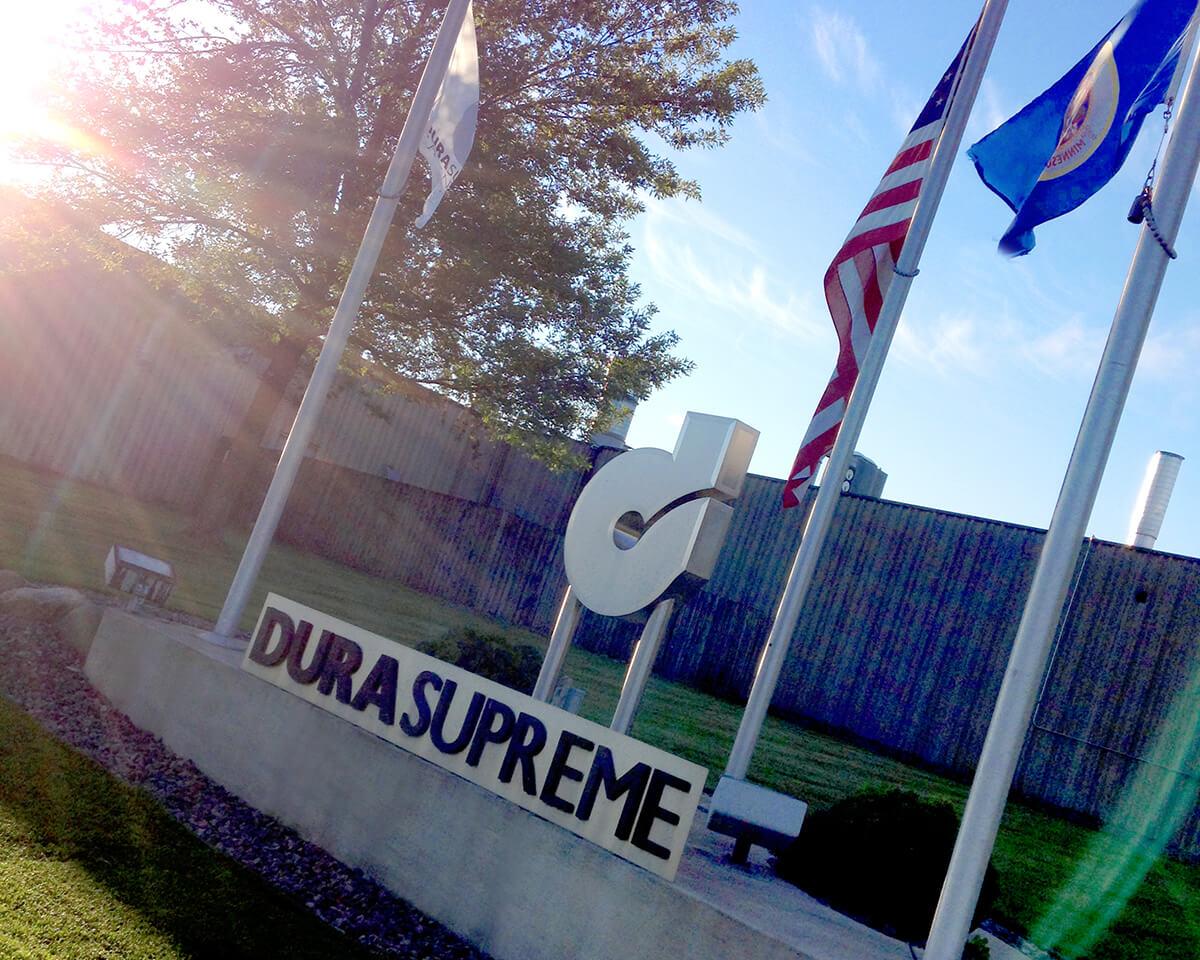 Photo By Dura Supreme
RALEIGH, N.C. — The N.C. Department of Environmental Quality's Division of Air Quality (DAQ) is seeking public comment on a draft air quality permit for Dura-Supreme, LLC - Statesville, a new wood cabinet manufacturing facility in Iredell County.
Comments will be accepted until Nov. 16, 2023.
Dura-Supreme applied to DAQ for a Title V air quality permit to construct and operate the new facility. Because emissions of volatile organic compounds would be greater than 100 tons per year, the facility would be classified as a major source.
Dura-Supreme would be subject to the National Emission Standards for Hazardous Air Pollutants (NESHAP) for wood furniture manufacturing operations and must employ Maximum Achievable Control Technology (MACT). Air emissions controls would include an active exhaust/collection system vented to baghouse dust collectors.
The draft permit includes conditions that ensure the facility can comply with emission standards, including applicable health-based standards. The facility would also be subject to reporting and recordkeeping requirements and regular inspections.
The company announced in March 2023 that it was embarking on a multi-million dollar initiative to launch manufacturing operations in Statesville.
The company expects the new manufacturing site to create more than 200 new jobs in the first few years including cabinet making, furniture making, finishing, woodworking, and machining skills. The North Carolina facility will enable Dura Supreme to meet growing demand with a regional manufacturing site, expanded manufacturing capacity, and advantageous delivery times.
The company had previously acquired the manufacturing assets of another cabinet manufacturer and that equipment and machinery, along with considerable additional investments, was installed in Statesville at the company's newest manufacturing location.
"Dura Supreme is focused on growth and despite some economic uncertainty in the broader market, demand for Dura Supreme cabinetry continues to grow," said Tony Sugalski, CEO of Supreme Cabinetry Brands, the corporate entity overseeing Dura Supreme and Bertch brands. "A second manufacturing facility enables us to continue meeting the ever-increasing demand for our premium, quality cabinetry and better serve our dealer partners."
Supreme Cabinetry Brands produces kitchen and bath cabinetry for dealers across the USA with manufacturing locations in Minnesota (Dura Supreme Cabinetry), Iowa (Bertch Cabinetry), and now North Carolina. The company is one of the largest cabinet makers in North America and this expansion for its Dura Supreme brand continues that growth trajectory.
Supreme Cabinetry Brands is ranked #46 on the FDMC 300 listing of top North American wood products manufacturers. The company reported $251 million in 2023 sales.
Have something to say? Share your thoughts with us in the comments below.