Adding ERP: like pouring a foundation while the building is in use
May 30, 2017 | 2:52 pm CDT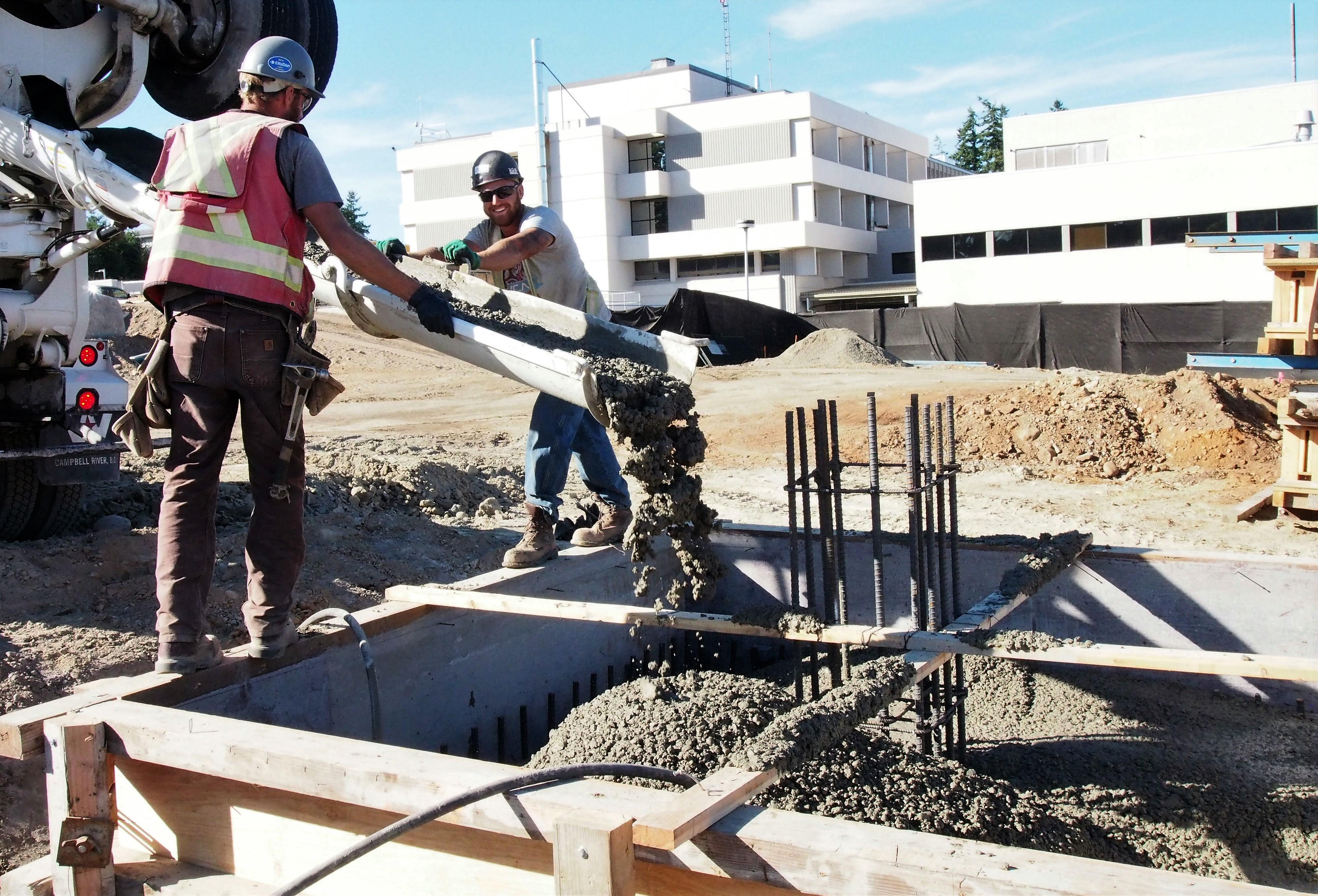 Photo By Courtesy Island Health
Foundation is a metaphor that seems so right for ERP, since it supports every business process.  Many in our industry are connected to building construction, where timing of work is directly related to the progress of the building.  Work progresses in a sequence, that can't be greatly modified.  Doing things in the wrong order, such as erecting walls prior to pouring a slab, just doesn't make sense.  
 Work must proceed in a logical sequence:
 Prepare the site
 Pour the foundation slab
 Only then can you erect the walls, followed by the roof … 
… and so on.
Each phase of work must be completed in a certain order.  That perspective is appropriate when planning the steps required to complete any project, so of course it applies to setting up and implementing an ERP system.  
There are certain site preparation tasks; getting ready for the construction.  Those would include project planning and assignment of preparatory activities to workers.
Followed by foundational work that will support your structure.  In ERP this stage includes setup of the database and loading the primary data structures for materials and other costs.
Next we can begin to tailor specific features to meet our needs.  Here we also consider workflow process definition, building the system to efficiently support necessary activities.
However, this metaphor is for new construction. Most companies implementing ERP are not startups.  Even first-time ERP buyers tend to have established businesses, already running on other, often disconnected software and paper-based systems.  
Most companies implementing ERP are not startups
Therefore, in many cases ERP implementations are the metaphorical equivalent of pouring a new foundation while you are using the building!  And again, planning is the key to avoiding a nightmare!
As the saying goes: No one plans to fail, but many costly mistakes are actually due to failure to plan.  In my conversations with prospective ERP buyers, the fear of failure is often a major concern.  
"We know we are on inefficient systems, and the benefits of ERP can be clearly seen, but what if we spend all that time and money, only to fail?"
In any process management, good planning will mitigate risks, allowing work to proceed at the best pace: as quickly as your available resources allow.
The implementation and project management components of any large capital investment, must be timed and sequenced to align with available resources.  Building an ERP foundation is no different.
Would your company invest in a major new machine purchase without proper planning?  Additional power and wiring costs, demand on dust collection, don't forget operator training, and so on.  Would you order a new machine and then when it arrives, start thinking about all of those setup issues?
But your company does invest in new equipment, with positive productivity results.  Getting the maximum return on investment will always require careful planning. Just like a smart investment in new machine technology.  With the proper project management, ERP can return even greater value.
 
Have something to say? Share your thoughts with us in the comments below.