Vaughan-Bassett Furniture Took on China: Book Excerpt
September 24, 2014 | 2:22 pm CDT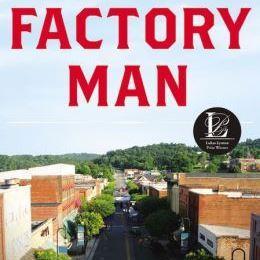 Editor's Note: The following article is excerpted with permission from Factory Man by Beth Macy (Little, Brown and Co.). The book details Vaughn-Bassett Chairman John Bassett III's man's battle to save hundreds of jobs by demonstrating the greatness of American business. Part 2 of the excerpt appears in the November issue.
John D. Bassett III was snaking his way through the sooty streets of rural, northern China on a three-day, fact-finding mission. It was 2002, and the third-generation Virginia furniture-maker was gathering ammunition for an epic battle to keep the sawdust in his factory flying. He was close to the border of North Korea, on the hunt for a dresser built in the style of a 17th-century French monarch. If he could meet the man who made that damn Louis Philippe, he just might save his business. 
Back at Vaughan-Bassett, his factory in Galax, line workers had already deconstructed the dresser piece by piece, proving the $100 the Chinese were wholesaling it for was far below the cost of the materials — a violation of World Trade Organization laws. The sticker on the back read "Dalian, China," and now here he was, some 8,000 miles away from his Blue Ridge Mountains, trying to pinpoint the source of the cheap chest of drawers. It was November and snowy. The car creaked with every icy pothole it hit. Word had already reached him through a friendly translator a few months earlier: There was a factory owner in the hinterlands, 100 miles outside of Dalian, who'd been bragging that he'd like to bring Bassett's Virginia furniture family down. If they were going to war, Bassett told his son Wyatt, their family needed to heed Napoleon's advice: Know your enemy.
For once in his life, JB-III sat silent. The car lurched along, northward, further into the remote province of Liaoning. The first time John Bassett visited an Asian factory was in 1984, and it was only after dinner and way too many drinks that an elderly factory owner in Taiwan revealed his real opinion of American business leaders. The man was so candid that his own interpreter clammed up at first, refusing to translate his words. The Taiwanese businessman had negotiated plenty of deals before with Europeans and South Americans, but he'd never met people quite like the Americans.
What do you mean? JB-III pressed. I have figured you guys out, the translator finally relayed. Tell me.
If the price is right, you will do anything. We have never seen people before who are this greedy — or this naïve.
Not only were the Americans beginning to knock each other over in a stampede to buy the cheapest furniture they could import, they seemed oblivious to the fact that they were jeopardizing their own factories back home by teaching their Asian competitors every single nuance of the American furniture-making trade.
When we do get on top, the man said, don't expect us to be so dumb to do for you what you've been so dumb to do for us.
JB-III would uncover a great lie at the heart of globalization. The answer was clear to John Bassett now. Alone or not, he was going to war.
Watch for additional excerpts in future issues.
Have something to say? Share your thoughts with us in the comments below.