CW Keller: Architectural Firm Ahead of the Curve
August 7, 2013 | 3:27 pm CDT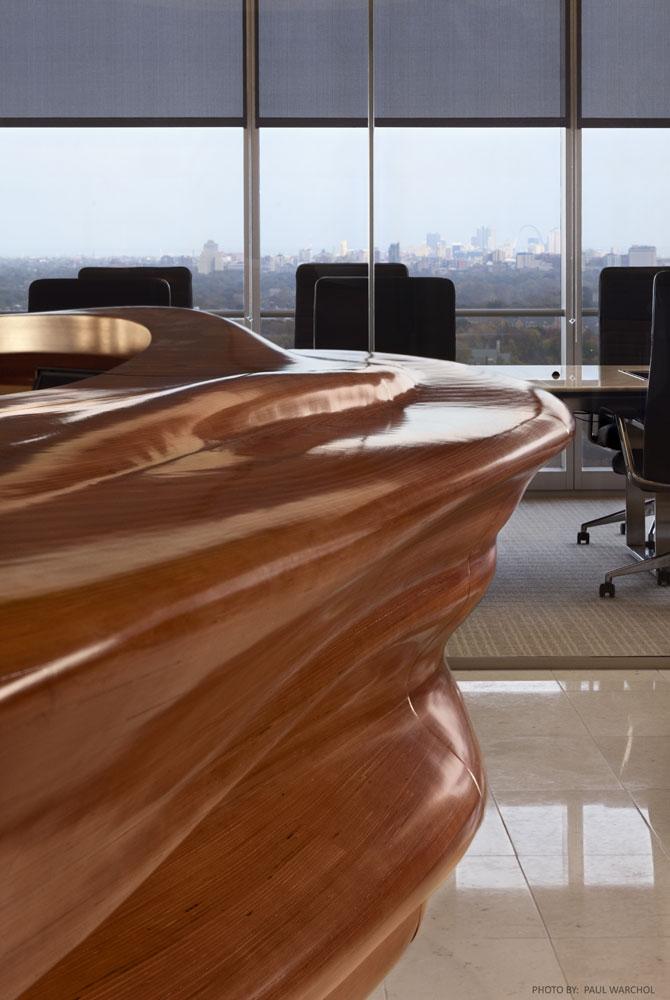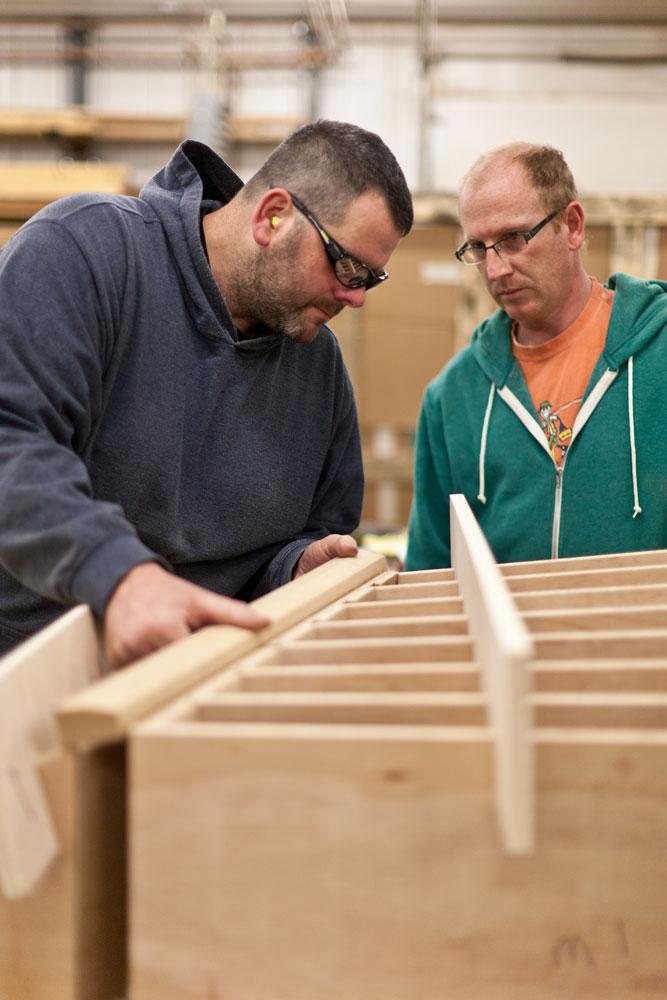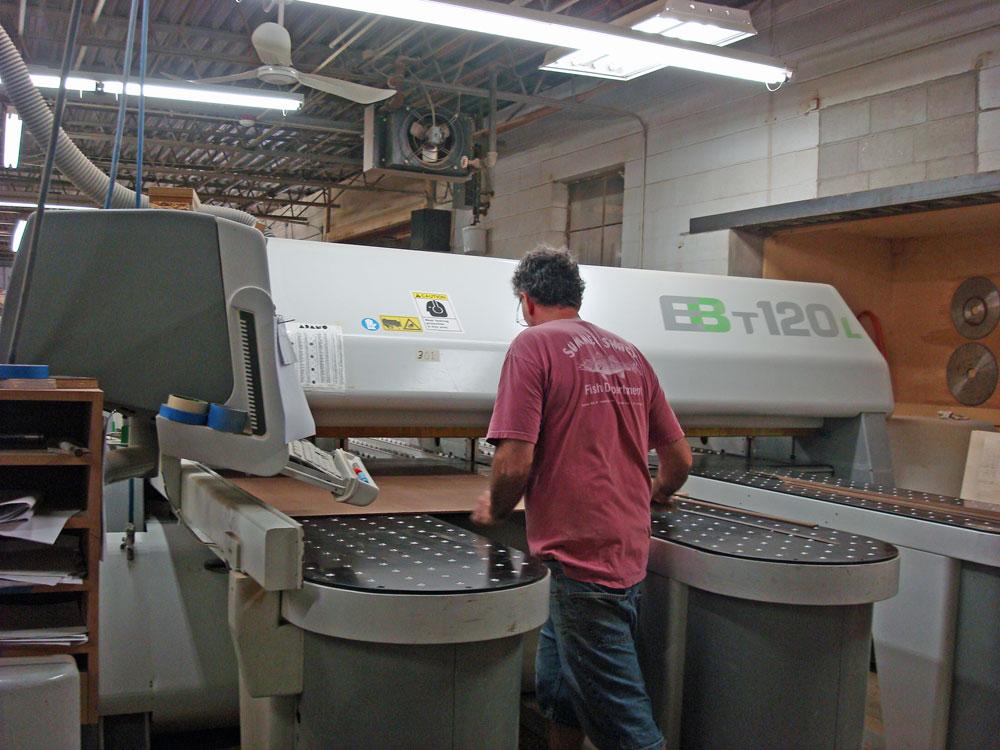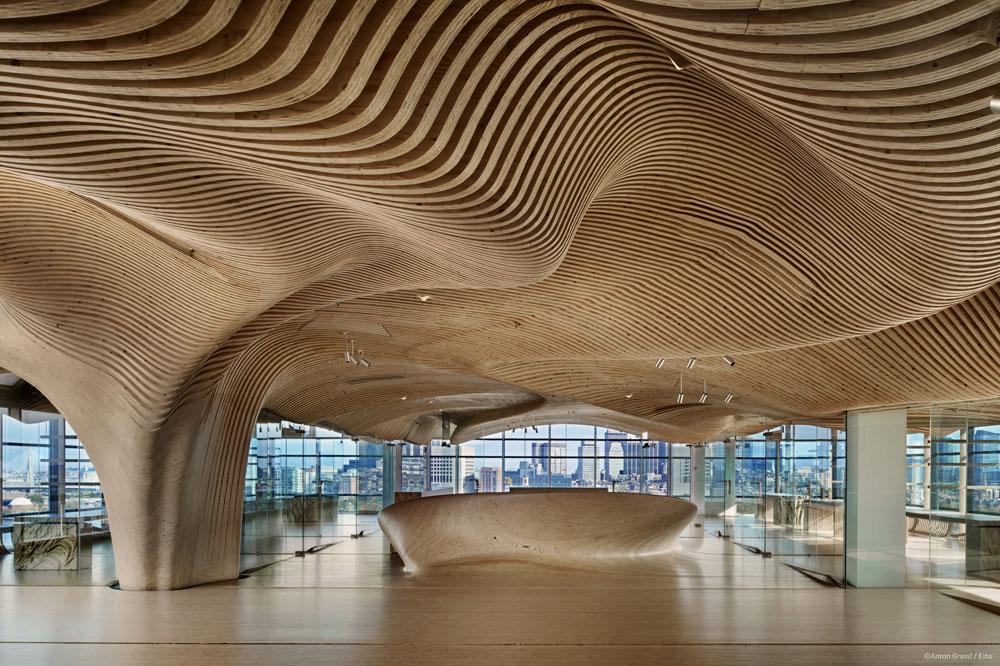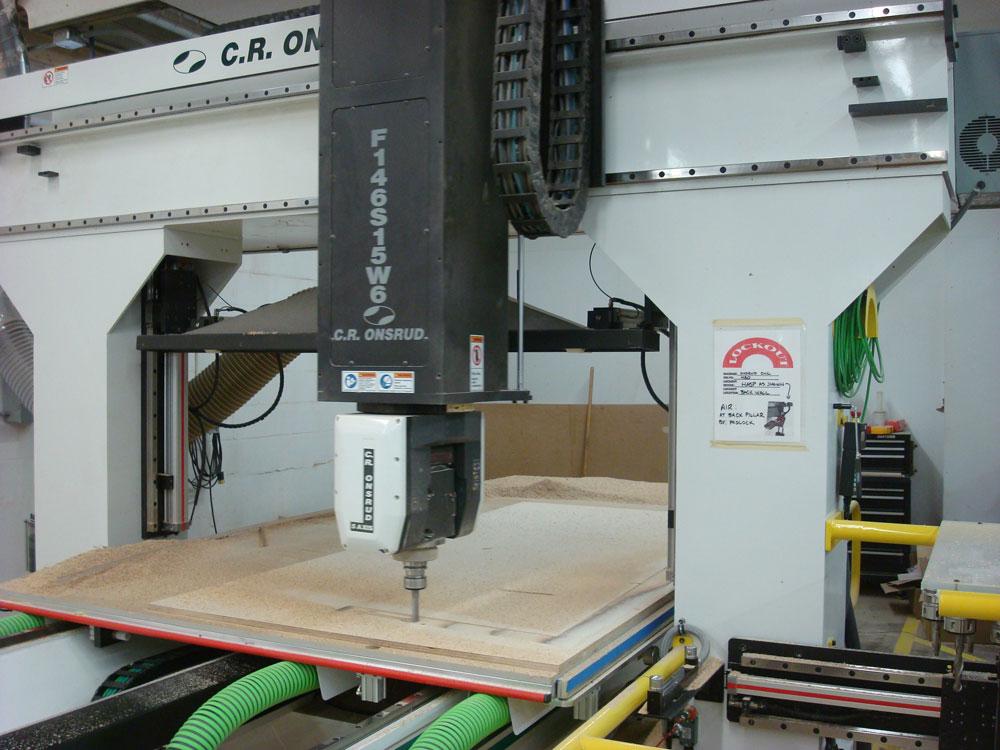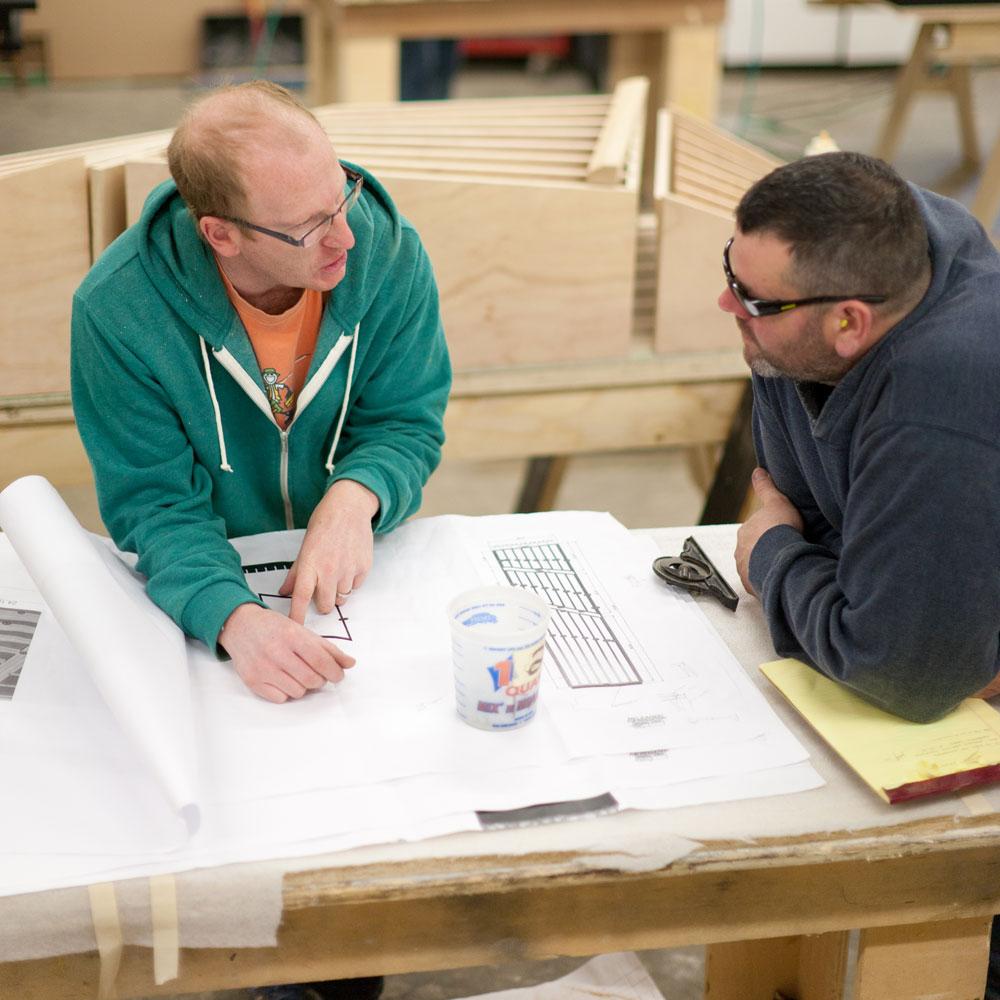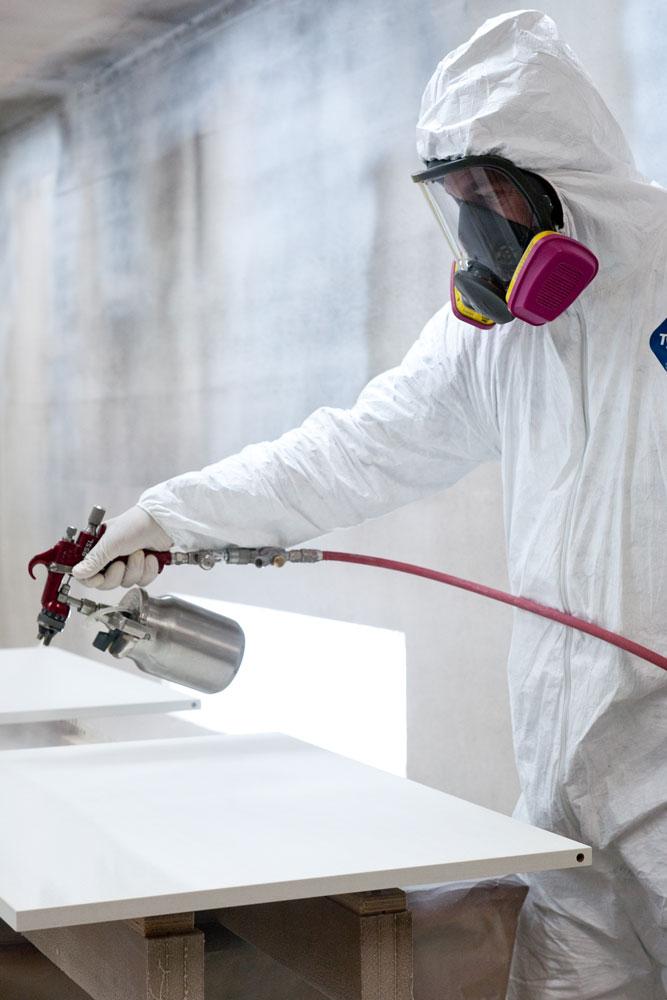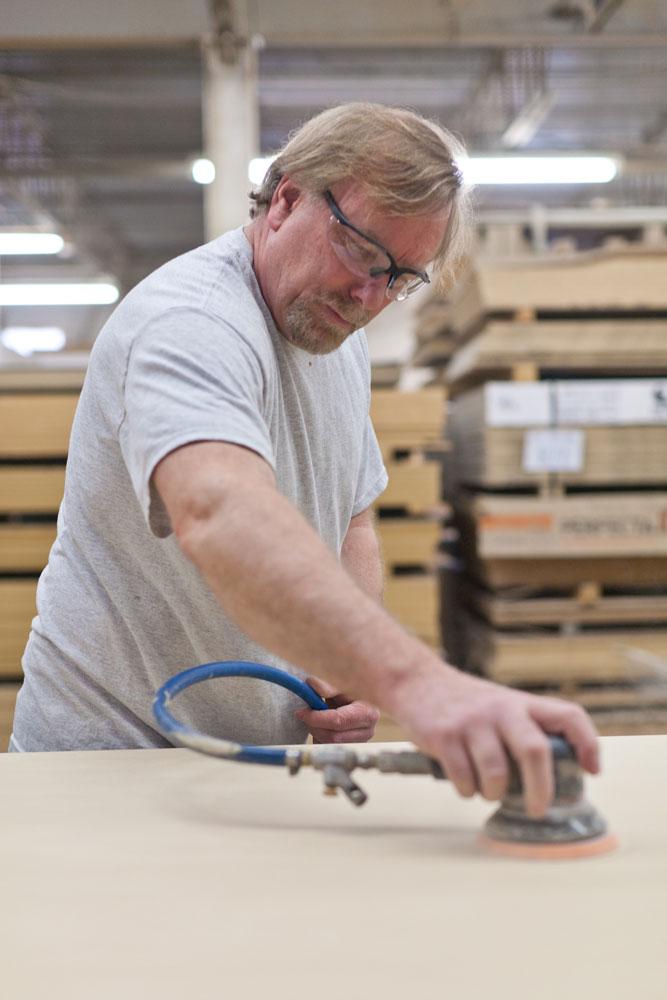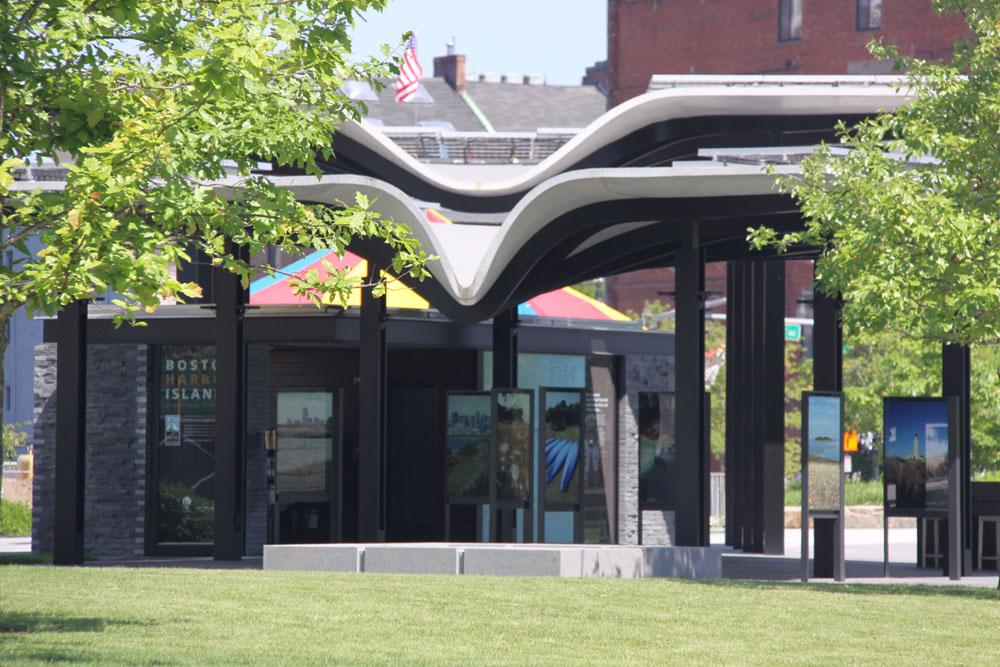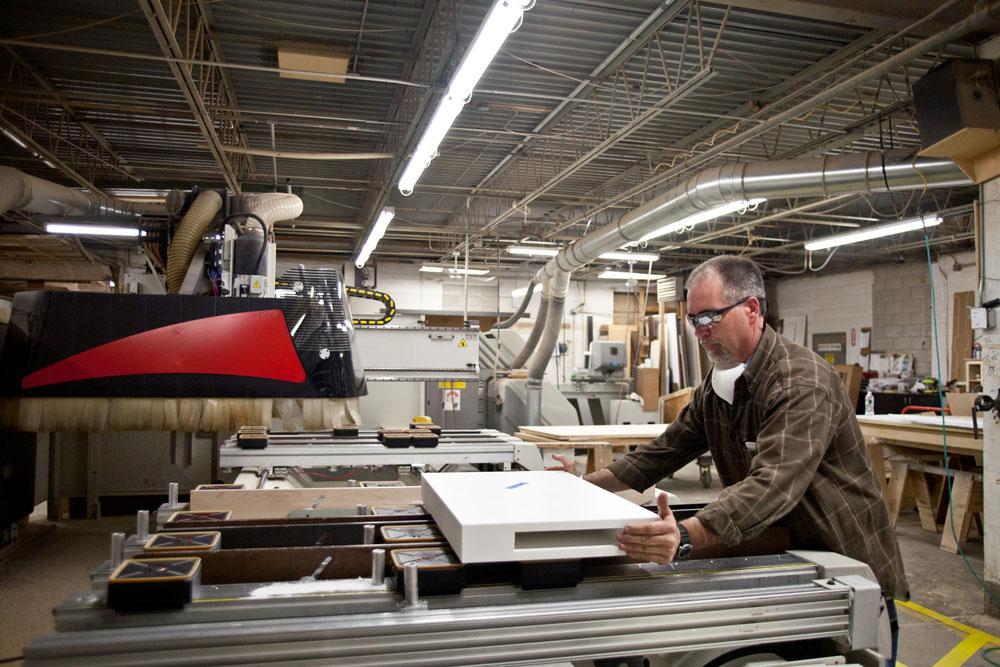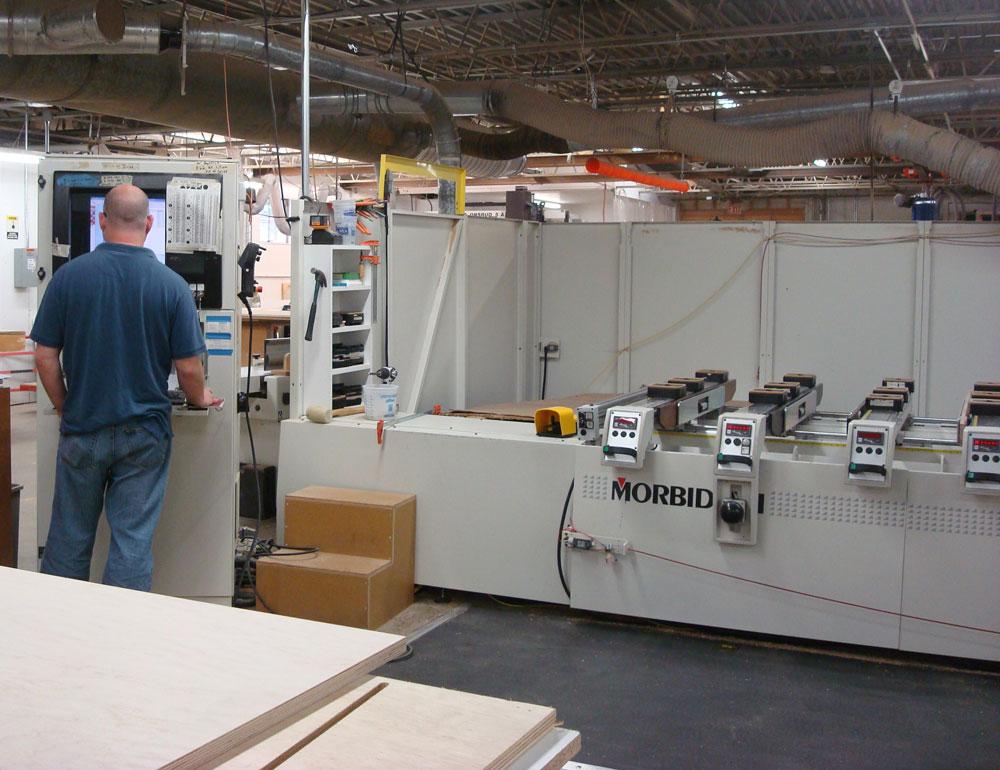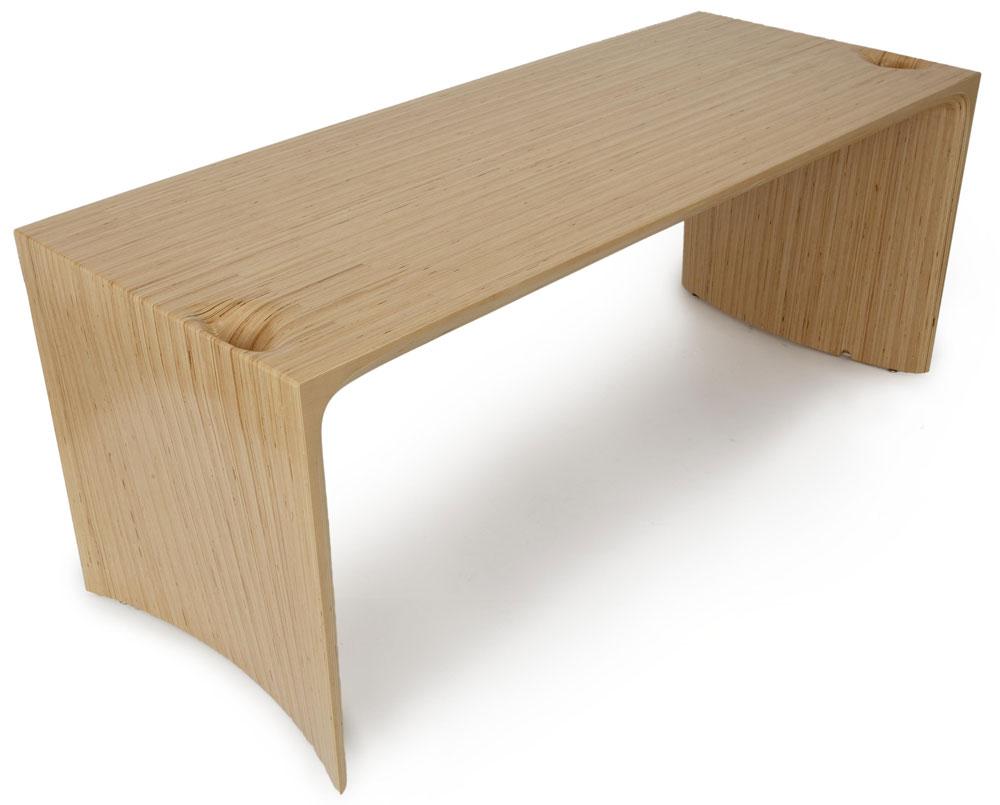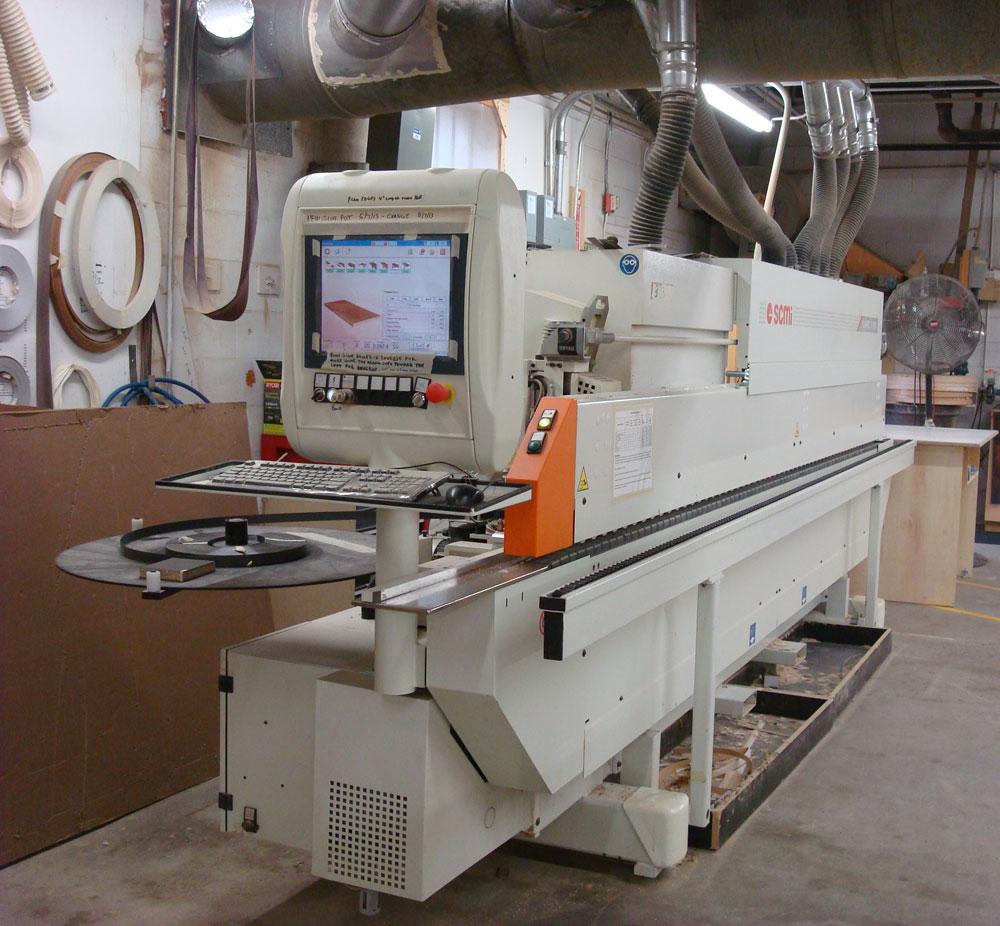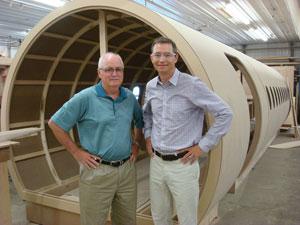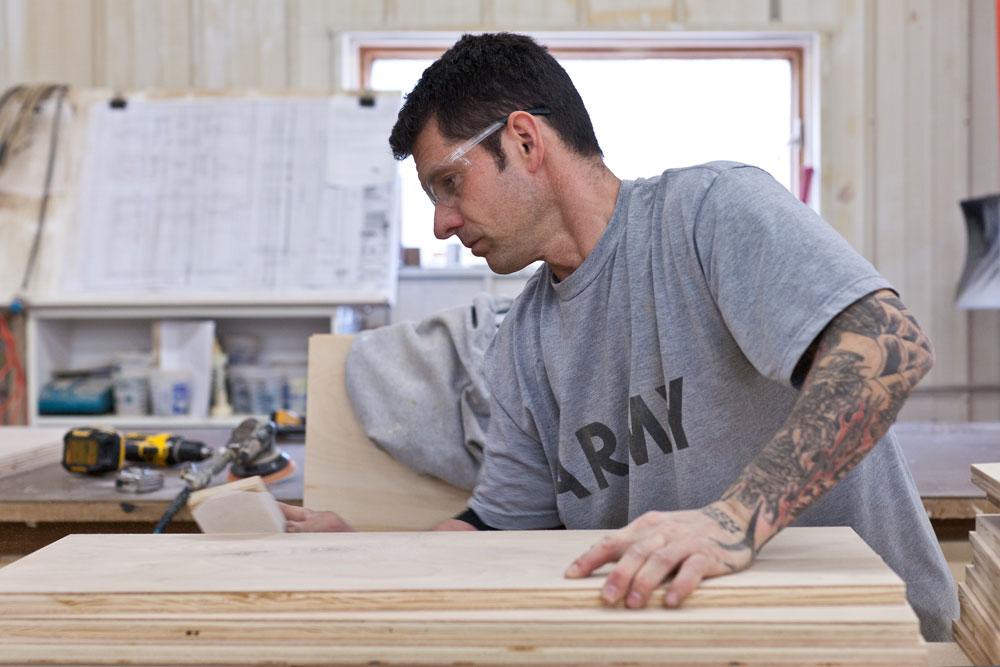 Architectural components with curve appeal. It's just one of the many factors that distinguish the projects manufactured by CW Keller & Associates.
Founded in 1974, CW Keller is a full-service manufacturer, with an emphasis on 3D modeling and digital fabrication. "Our ability to create with complex geometry sets us apart," says company President Shawn Keller. Among its notable projects incorporating complex curve geometry are Boston-based C Change and Armstrong Teasdale in St. Louis.
"Our focus has always been on architectural woodworking; however our perspective of the boundaries of the industry is probably wider than many," Keller adds.
A diverse manufacturer, to produce its range of architectural components, fixtures and furniture, CW Keller uses FSC-certified solid wood, CARB II-compliant composite panels and hardwood plywood such as ApplePly. Also used are solid surface materials, fiberglass and pre-cast concrete as interior design elements and concrete forms.
"As architects and designers continue to push the envelope with creative uses of materials, we find it more and more important that we educate our team on the uses of these materials to stay competitive," Keller adds.
With 30 or more projects in progress at any one time, the 30,000-square-foot manufacturing facility in Plaistow, NH, stays busy, says company founder Charles Keller.
"We're currently 90 percent booked through next spring," adds Shawn.
Architectural millwork, casework and furniture comprise 55 percent of CW Keller's work; 25 percent of these projects are institutional, with the remaining divided equally between commercial and residential.
That's where the similarity with other architectural woodworking firms ends. The remaining 45 percent of CW Keller's work is comprised of concrete forms for cast-in-place construction (25 percent), concrete forms for interior pre-cast elements (10 percent) and solid surface/fiberglass projects (10 percent).
"What's typical for CW Keller is atypical for others," says Charles.
Sustainable Manufacturing
The company works with architects and designers, assisting in the design phase as well as the building of models. A sustainable manufacturer, almost all projects which CW Keller bids have a LEED component, Shawn adds.
Projects run the gamut from a small, single structure or single piece of Ply furniture, to entire rooms. "Some can be six weeks, some 60 weeks," Charles says.
Consistent throughout is the use of handcraftsmanship and high technology.
The company recently installed a 5-axis CR Onsrud CNC router and Faro digital laser scanner to help produce the 3D complex curves for which it has become renown. Other equipment includes: a 3-axis Scm Morbidelli machining center, Biesse Selco beam saw, SCMI edgebander, a thermoformer., and Timesavers sanders for surfacing and flat panel sanding. Hand sanding also is important to the process, especially on the complex curved components. Finishing is done in-house.
Software currently used includes Rhino, AutoCAD, AlphaCAM and Microvellum.
Both Charles and Shawn also are quick to credit CW Keller's 45 employees for the company's success. "We have very talented people" Shawn adds.
Architectural Success
CW Keller & Associates got its start in 1974, manufacturing custom furniture in Charles Keller's New Hampshire garage.
The business soon shifted its focus to retail fixtures, and CW Keller made its mark manufacturing store fitouts on a national basis, for clients including Estee Lauder's Origins and Mark Cross Leather retail stores.
When the retail slowdown hit in the early 2000s the company made the decision to diversify into residential and commercial projects, says Charles Keller, founder. "We were at 75 percent retail seven years ago. Now we're at 15," he adds.
Today, the firm is best known for its architectural woodwork and casework, particularly its ability to create complex curves — "helping architects and designers pull off that 'wow' factor within their budget," says Shawn Keller, president.
Always thinking outside the box, the firm also has branched into concrete forms. "We specialize in anything not considered typical casework," he adds.
Have something to say? Share your thoughts with us in the comments below.