Wood-Mizer to present new woodworking equipment lines at IWF 2018
August 16, 2018 | 4:02 pm CDT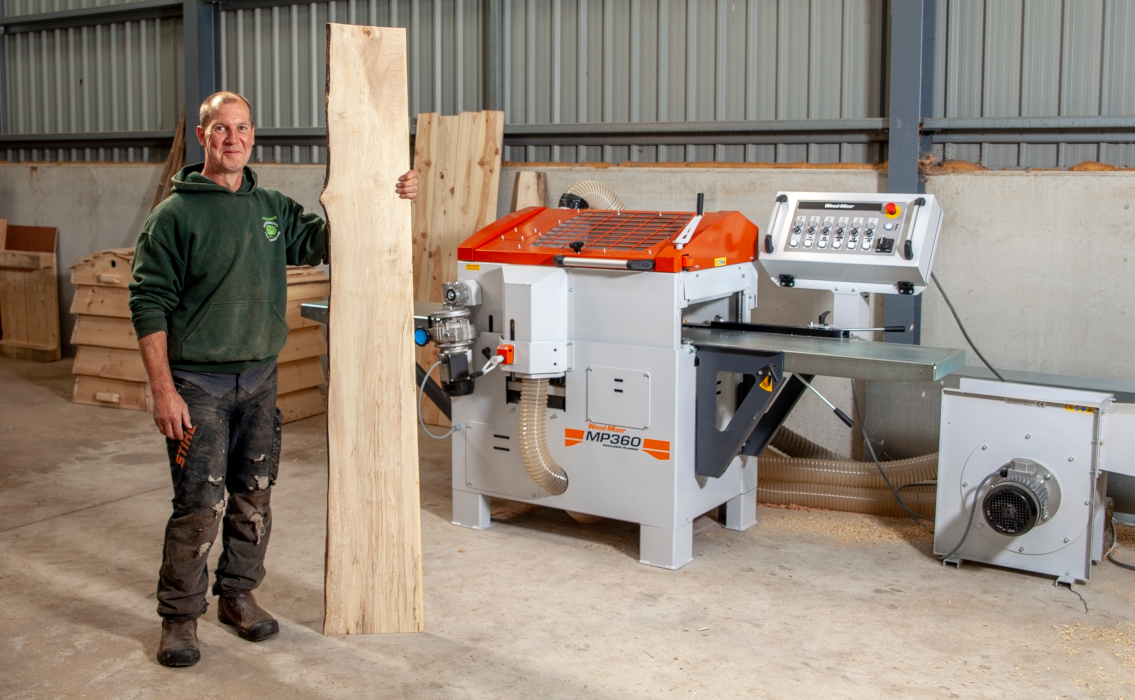 ATLANTA - Visitors to Wood-Mizer's booth (#6575) at IWF 2018 will be presented with new woodworking equipment alongside the company's well-known sawmill models.
Wood-Mizer will showcase its new planer/moulder product range with the MP260 and MP360 4-sided planer/moulders. 
Offering two versatile and compact models, the Wood-Mizer MP260 and MP360 planer/moulders are engineered for professional woodworkers, carpenters, or joiners in the construction trade. Both planer/moulder models plane and profile boards on all four sides in a single pass into a variety of professionally finished products including flooring, planed boards, crown moulding, cabinet trim, paneling, door and window frames, furniture components, and more. 
Starting at $11,995 USD, the MP260 handles 10 ¼" wide x 4" high material when planing/moulding on all four sides with a 7 to 47 fpm variable feed speed. Starting at $16,995 USD, the higher production and larger capacity MP360 handles 13 ¾" wide x 6" high material when planing/moulding on all four sides with a 12 to 60 fpm variable feed speed.
The new planer/moulder product range builds on Wood-Mizer's position as a worldwide manufacturer and supplier of narrow band sawmills, now offering a full range of equipment that can seamlessly convert logs into dried lumber and finally into finished wood products – all backed by Wood-Mizer's expertise and commitment to excellent customer service.
In addition these systems, Wood-Mizer will display its LT15 portable sawmill, WM1000 sawmill for sawing up to 67-inch diameter logs, and the HR250 twin band horizontal resaw.  Visit the Wood-Mizer booth #6575 at IWF for more information. 
Since 1982, Wood-Mizer has earned the reputation as a leading wood processing equipment manufacturer with a strong legacy from its innovative sawmilling products. From forest to final form, Wood-Mizer offers an extensive line of equipment including narrowband portable and industrial sawmills, wideband sawmilling equipment, resaws, edgers, kilns, moulders/planers, firewood processing equipment, pallet recycling equipment, material handling equipment, bandsaw blades, and blade maintenance equipment for woodworking and forestry hobbyists and professionals all over the world.
Have something to say? Share your thoughts with us in the comments below.