Lightweight panel solutions at IWF 2016
July 19, 2016 | 2:15 pm CDT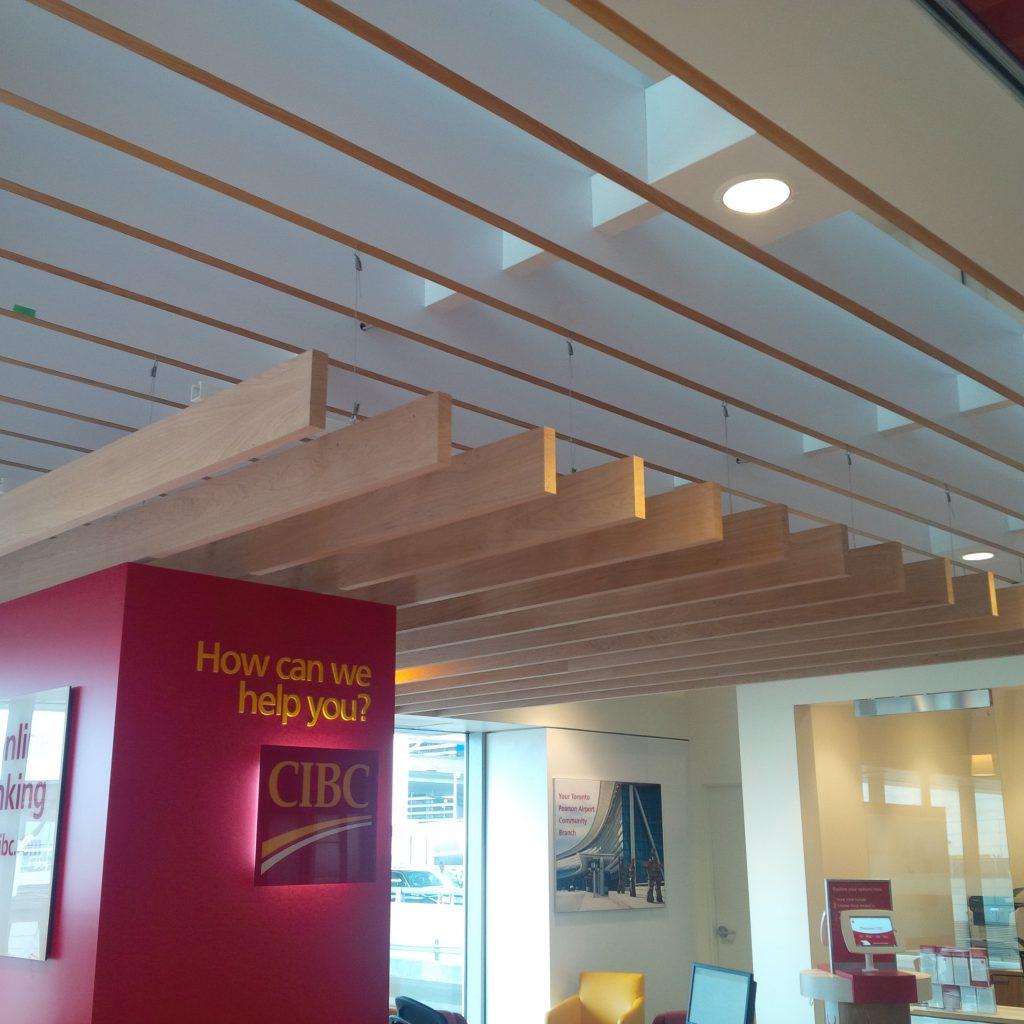 Photo By Think Lightweight
Modern and European design trends from floating shelving, longer panels to architectural ceiling beams have prompted the need for lightweight materials and technology. Think Lightweight, which develops and manufactures lightweight panels, is one of many exhibitors displaying its unique solutions at the 2016 IWF to be held Aug. 24-27 in Atlanta, Georgia.
Think Lightweight manufactured floating veneered lightweight beams hung with a thin aircraft cable system for Canadian Imperial Bank of Commerce.
Think Lightweight provides a product range of lightweight hollowcore panel products. It has six unique lightweight panel technology options including foam light, 3/8 inch comb light, light tack, 1/8 inch comb light, 1/8 inch luxa light and structa light.
The company's products are used in a variety of commercial, retail and hospitality applications including decorative ceilings, suspended panels, walls, beams, displays, store fixtures, doors, counters, and signage.
One example are the lightweight ceiling beams used in a project for the Canadian Imperial Bank of Commerce. Think Lightweight says the design featured "floating veneered lightweight beams hung with a thin aircraft cable system, each section interconnecting to form whatever length beams required. These have been used at major airport branches and also featured at the 2015 Toronto Olympics athlete branch."
According to the company it has over $3 million invested in lightweight panel processing equipment at its Tillsonburg, Ontario, Canada plant. The company employs an Industry 4.0 philosophy and Six Sigma Lean Manufacturing processes. Its facility is referred to as a "Smart Factory" because of the use of robotics and advanced computer technology.
For more information, visit Think Lightweight at IWF Booth #3641, Building A - Exhibit Hall Level.
Have something to say? Share your thoughts with us in the comments below.