SCM Group shows lean on a large scale at IWF 2016
September 6, 2016 | 3:48 pm CDT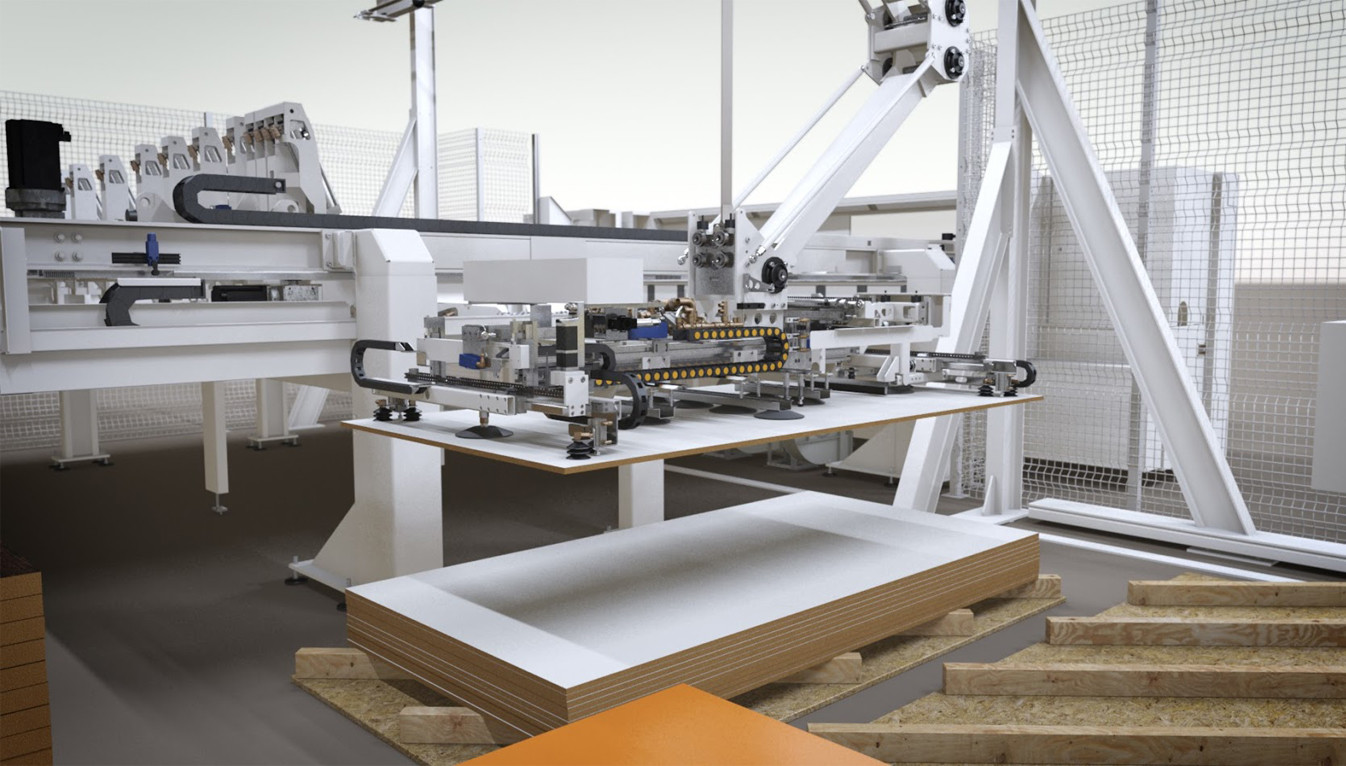 ATLANTA -- IWF 2016 presented many opportunities for SCM Group to display its woodworking technology, lean manufacturing ideas and material handling options. The company is looking forward to capitalizing on their most successful IWF to date.
The group displayed an arrangement of over 14,000 square feet dedicated to several new products that made their first debut in the North American market. Attendees were presented with an interactive exhibition space dedicated to the group's lean manufacturing technology and advanced integrated solutions. Visitors were also able to see their machines in action through live demonstrations, along with industry experts available to advise attendees on the most efficient and productive ways to maximize performance. 
In particular, SCM saw remarkable success from the lean maufacturing cell that held daily Lean Automation demonstrations. The cell produced base and wall cabinets that SCM donated to Habitat for Humanity.
The Mahros Flexstore is a 30 x 50 foot flexible panel storage and retrieval system that can be expanded in the 50-foot direction. The machine can manage 4 x 8 to 5 x 12 panels with a thickness range from ¼ to 2 inches. Managed by SCM's Watchstore software, the system can provide dynamic delivery of panels to the M400 and Galaxy 2 plus manage the panel warehouse and labeling machine.
"SCM showed robotic integration coupled with machinery commonly found in cabinet and millwork shops," says John Park, vice president, engineering. "Rapid case design, machining and assembly is now a possibility not only in the design and CAD software but for manufacturing through Robotic automation coupled with vision software and labeling for part identification and handling."
Due to the excitement and interest generated from the lean manufacturing cell, SCM will continue to showcase their lean manfacturing solutions by hosting several Lean Production Seminars throughout North America during the last quarter of 2016 and beginning of 2017.
For more information about SCM Group, visit scmgroupna.com.
Have something to say? Share your thoughts with us in the comments below.