IWF Atlanta partners with Tunnel To Towers Foundation on Woodworking Manufacturing Month 2023
February 14, 2023 | 8:54 am CST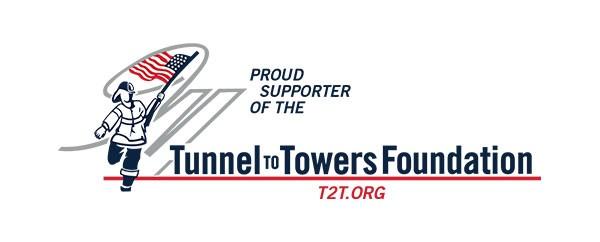 ATLANTA—IWF, in partnership with the Tunnel To Towers Foundation, will produce its third annual Woodworking Manufacturing Month October 1–31, 2023 in a national campaign showcasing woodworking innovation and benefiting the Tunnel To Towers mission to house catastrophically injured U.S. veterans and first responders.
The partnership is the first national collaboration of its kind in IWF's 53-year history. It enables all Woodworking Manufacturing Month participating manufacturers and service providers to support the Tunnel To Towers cause directly while also promoting the newest innovations in their business operations.

In its new Tunnel To Towers Foundation partnership, IWF joins global brands such as the Home Depot Foundation, Hunter Douglas, MasterBrand, Glidden, Oldcastle Architectural—plus UPS, GMC, and others—in helping the Foundation build mortgage-free homes for seriously wounded U.S. military services veterans and first responders.
Tunnel To Towers-funded Smart Homes is designed to address the unique needs of each homeowner with a myriad of features ranging from automated doors and lighting to wider halls and doorways, special showers, automatic door openers, cabinets, counters and moving stovetops. 
Participating in Woodworking Manufacturing Month 2023
Woodworking industry manufacturers and service providers are encouraged to participate in Woodworking Manufacturing Month (WWMM) 2023 regardless of IWF Atlanta affiliation. Partner Participants receive: 
A 31-day ready-to-use sales promotion and branding program providing turn-key tools design to deliver quick-turn results.
Unlimited national exposure at IWFAtlanta.com: Participant-branded clickable ads and product promotion content are featured on prime landing page locations.
The opportunity to promote their business as an official Tunnel To Towers Partner/Supporter with content and a Donate Now button posted on their website.
Click-through listings in the digital Woodworking Manufacturing Month Product Finder.
Click-through feature coverage in IWF Attendee emails throughout the month.
Click-through feature coverage in IWF Network News.
IWFAtlanta.com website traffic referrals from Woodworking Manufacturing Month Digital Ad Campaign + Social Media programming.

Importance of the month
WWMM nationally spotlights the woodworking industry product and service innovations manufacturers and service providers bring to market.
WWMM with the Tunnel To Towers Foundation makes it possible for the industry to help support one of America's most recognized and honored charitable organizations.
WWMM harnesses the power of IWF marketing platforms and resources to benefit Partner Participant businesses, brands, products and services. 
WWMM delivers guaranteed value with thousands of dollars in marketing programs and products gained at a fraction of the cost. 
All companies doing business in the woodworking industry are eligible and encouraged to participate in Woodworking Manufacturing Month 2023. Current or past participation in the International Woodworking Fair Trade Show is not a requirement for taking part in WWMM 2023. 
For returning IWF exhibitors: Returning IWF exhibitors participating in the IWF 2024 Priority Exhibit Space Assignment process will have the option to let IWF know that they are interested in participating in WWMM 2023 by using the check box on the exhibit space application. Returning exhibitors also can confirm and pay for participation in WWMM 2023 when affirming acceptance of the IWF 2024 exhibition space contract. 
For all others in the woodworking industry at large: Companies having previously exhibited in IWF but without Priority Assignment access—plus other companies currently doing business in the woodworking industry—are invited to participate in WWMM 2023 by contacting IWF here.
Have something to say? Share your thoughts with us in the comments below.