NKBA Winner Leads off Cabinets & Closets 2015 Design Conference
February 23, 2015 | 5:18 pm CST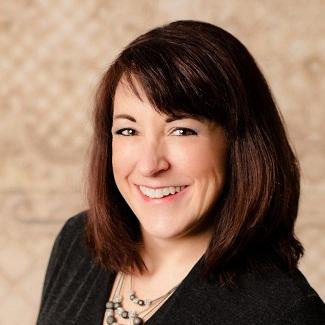 At Cabinets & Closets 2015, Brigitte Fabi, CMKBD, leads off the "Business of Design" conference with a presentation on NKBA design trends. Fabi, with Drury Design, won 1st Place in the NKBA 2015 Design Competition in the Large Kitchen category for her Moroccan Kitchen.
Fabi will present an overview of ktichen and bath design trends, drawing from the latest Natinal Kitchen and Bath Association trends study, from the KBIS 2015 show, and from her own broad-ranging experience in home interior design.
Fabi is one of Chicago's most innovative kitchen and bath designers. Before joining the Drury Design in Glen Ellyn, IL, she co-owned a design firm whose work integrated with builders and architects to craft custom homes.
A former adjunct professor at Harrington College of Design, Fabi has won numerous awards for her work.
Recently honored with first place in the NKBA's 2015 National Design Competition for her eclectic, international travel-inspired kitchen in a near-north Chicago brownstone, Fabi won two 2013 NKBA Design Competition awards: best before and after bath for a luxurious natural spa project; and third place award in the large kitchen category for an Arts and Crafts kitchen remodel in a Chicago loft, inspired by Charles Rennie Mackintosh. 
In 2007, Fabi won NKBA Midwest's Design Vision first place medium kitchen award. Japanese Eclectic is the overriding theme in the winning design, which is inspired by the tranquility and beauty of the homeowner's Japanese gardens.
About her creative influences, Fabi says, "From the time I was very young, I've always been drawn to art and architecture. As I developed this interest, I saw the perfect opportunity to combine the two in the field of cabinetry design. Form and function, theme and variation, are my starting points for every home. Combining exterior aesthetics with interior elements and client tastes creates a unique space each and every time."
Fabi graduated from Hope College in Holland, MI with a bachelor's degree in communications.
Have something to say? Share your thoughts with us in the comments below.