Cheater pipe wrench, for when woodworkers get called to help out
July 11, 2016 | 3:34 pm CDT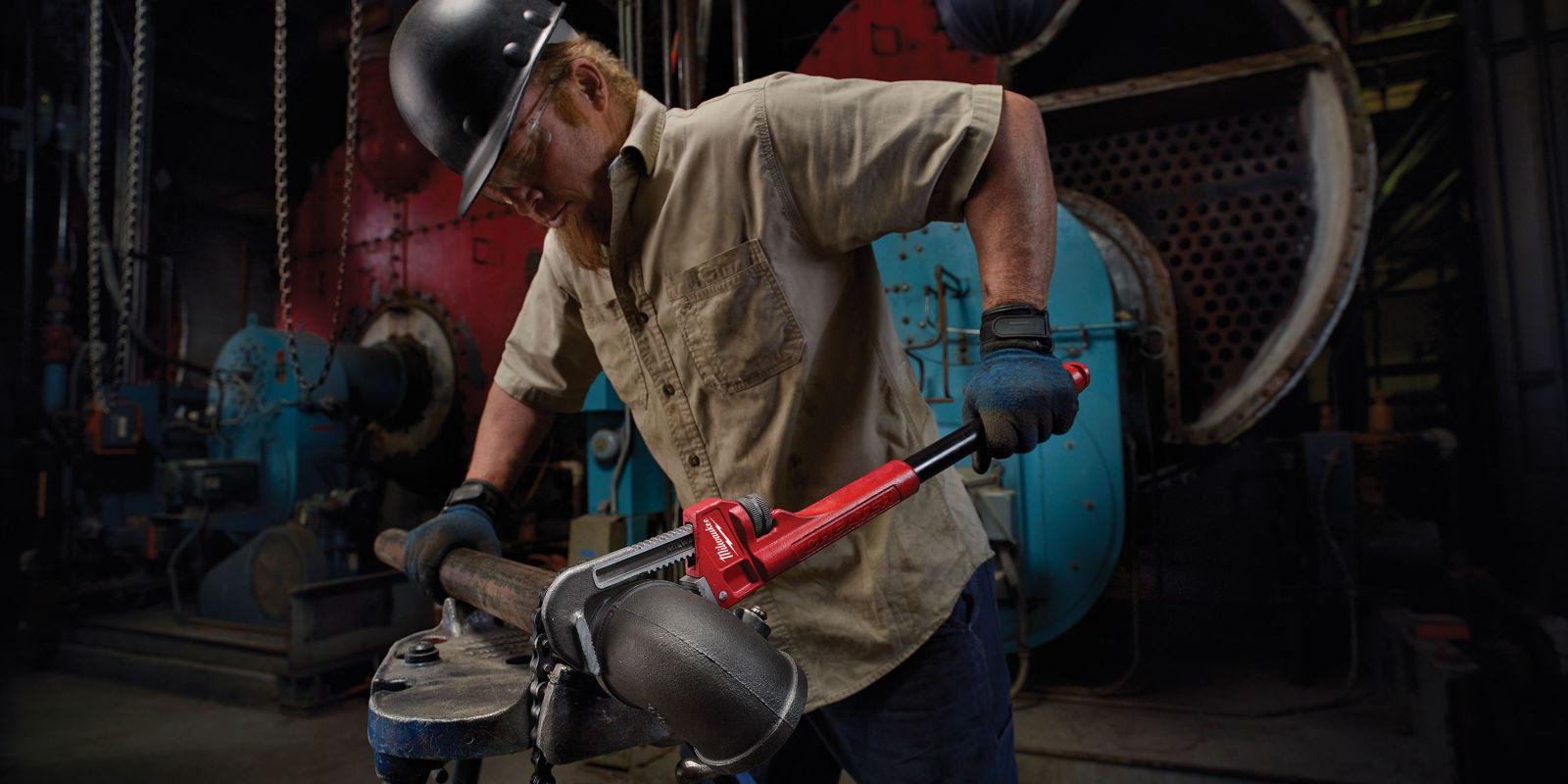 Being a furniture builder puts you in a certain category; the category where people think you are handy. This means that if there is a home project of any kind, you can be sure that you will be the first person your friends call to fix it. You can hope that it will be 'wood' related, but a lot of the time that is not the case. You get the call for electrical to outdoors, from roofing to plumbing, to everything in between. 
This is why along side all my day to day Clark Kent furniture related tools I have a bunch of auxiliary tools for when I get the call and need to turn into a home repair Superman - sorry about that, there has been a lot of comic book talk in the shop the last few days. 
One tool I am excited to add to my go bag is the new Milwaukee Cheater Pipe Wrench – the market's first adaptable pipe wrench, that turns me into …. I wish I hadn't already used the Superman reference.
Just looking at the Cheater you know its solidly built. It has a 2 1/2" max capacity grip, and what Milwaukee refers to as an  "Overbite Jaw". Something that might seem like a throw away feature, until you use it and feel the extra grip.
The Cheater's big selling point though is its 3-in-1 size concept, allowing you to pack one wrench when you would have normally had to pack, you guessed it, three. The lengths are easily interchangeable, going from 10" to 18", to 24" by simply removing or inserting a different threaded rod. All three lengths feel right in your hands, and the weight is very manageable. 
In a perfect world I wouldn't get the Saturday 5 a.m. call that starts with, "There is a lot of water and I'm not sure where its coming from," but now I know if  I do get the call, I'll have the tool to fix it.
Well, the Cheater and some duct tape…
Have something to say? Share your thoughts with us in the comments below.