KI furniture sells to employees, becomes one of nation's largest ESOP firms
May 2, 2018 | 11:50 am CDT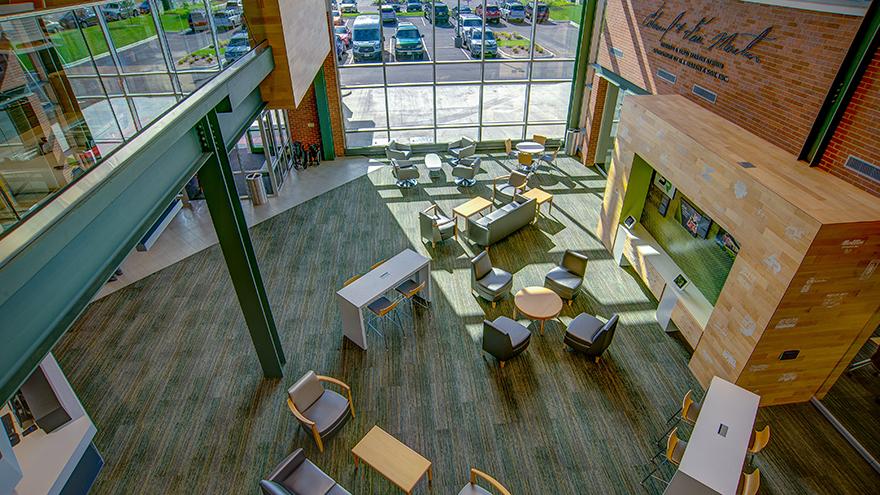 GREEN BAY, Wi. - KI, a commercial & office furniture, casegoods, and panel systems manufacturer, is another industry firm to become 100 percent employee-owned.
As of April 27, the company is owned through an employee stock ownership plan, or ESOP. An ESOP is a trust fund that owns the company, in which all full-time employees generally earn shares as part of their compensation. 
"This change marks the culmination of my lifelong dream to transform KI into an independent, privately held, employee-owned enterprise," said CEO Dick Resch. "It's a pivotal moment in our company's history -- and paves the way for future generations of KI employees to share in the company's growth and success." Resch, 80, plans to remain as CEO, but to slowly transition out of the role.
Employing over 2,000 workers, the transition makes KI one of the country's largest ESOP companies. KI is also coming off a record year of sales - rising 13 percent to $650 million in 2017. 
Resch said employee ownership will ensure that KI stays in the Green Bay area. He also hopes that by using an ESOP system, the company's production and sales effort will be bolstered.
"The company needs to remain in Green Bay," Resch told the Green Bay Press Gazette. "For generations, employees have helped me build this company. My prime goal is to keep the employees working for KI here in Green Bay for generations to come."
"It is my strongest desire to ensure that KI and our subsidiary companies continue to remain independent, privately held enterprises, owned by our employees," Resch wrote in a letter to employees. "We have a unique culture and I would like to see our employees continue to thrive in this environment for the foreseeable future."
Whitewood Industries and Stevens Industries are other industry firms that are 100 percent employee-owned.
Have something to say? Share your thoughts with us in the comments below.