Google taps UK firm to build furniture for its California headquarters
February 14, 2023 | 9:44 am CST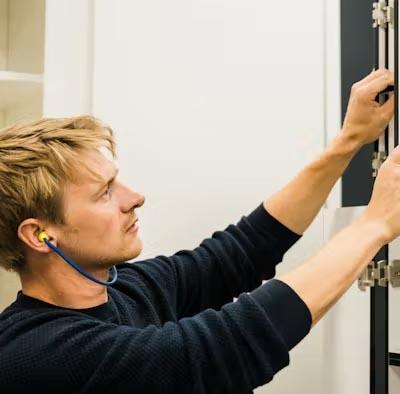 Photo By Bisley
Bisley, a Wales-based office furniture manufacturer, signed a contract with Google to develop bespoke workspaces for the Googleplex headquarters in California.
The Welsh firm will supply custom-made furniture to the tech giant's campus in Mountain View as part of the project which is in the consultation phase, according to Business Live.
On Feb. 1, the company launched its bespoke line.
Bisley Bespoke combines the worlds of technical product design, engineering, architecture, and interior design to deliver interior solutions to companies that require tailored, custom-made furniture for workplaces, from corporate office space to hospitals and hotels.
Recent clients who have experienced our bespoke service include the vast new Al Ain Hospital near Abu Dhabi which saw us design and manufacture custom-sized wet room lockers and changing room lockers for over 4,500 staff. Another bespoke locker order came from the Swiss Government, which ordered thousands of custom-designed lockers for a Ukrainian refugee camp on the Swiss-Poland border.
"We also designed bespoke bedroom furniture solutions for the Tŷ Hotel in Milford Haven, which opened last summer. Featured pieces include a super-sized, padded headboard, co-ordinating bedside tables, unique mirrors, a dressing table with a black exposed steel frame, and large double wardrobes," according to the website.
Bisley lead designer Chris Fowler said: "Since we started doing bespoke assignments we have seen exponential growth in this area, with more and more companies and organizations commissioning us for customized projects.
"It has become such a significant part of our offering that we are now launching it as an official service, available to commercial organizations who have specific requirements for a space, or are looking for a really individual aesthetic."
Technical manager Sam Ostrolenk said: "Bisley's work in the office sector has evolved so much in recent years. The onset of the pandemic really leveled up our product offering, which has become far more extensive. For example, we've seen huge levels of growth in our locker products.
"Previously, this was a relatively small element of our business, but now with many organizations operating on a hybrid basis and changing work patterns, lockers are experiencing a real boom moment, and often require bespoke solutions to suit the needs of the workspace.
"This isn't simply a case of a company ordering a hundred steel lockers and lining them up against a wall in a basement - our lockers are being designed down to the smallest details. Think internal filtration systems and smart locks and they are being fully integrated into the office landscape by architects and interior designers."
Have something to say? Share your thoughts with us in the comments below.