Ethan's Tool of the Week - DeWalt 60V Max 8-1/4'' table saw
April 6, 2017 | 5:23 pm CDT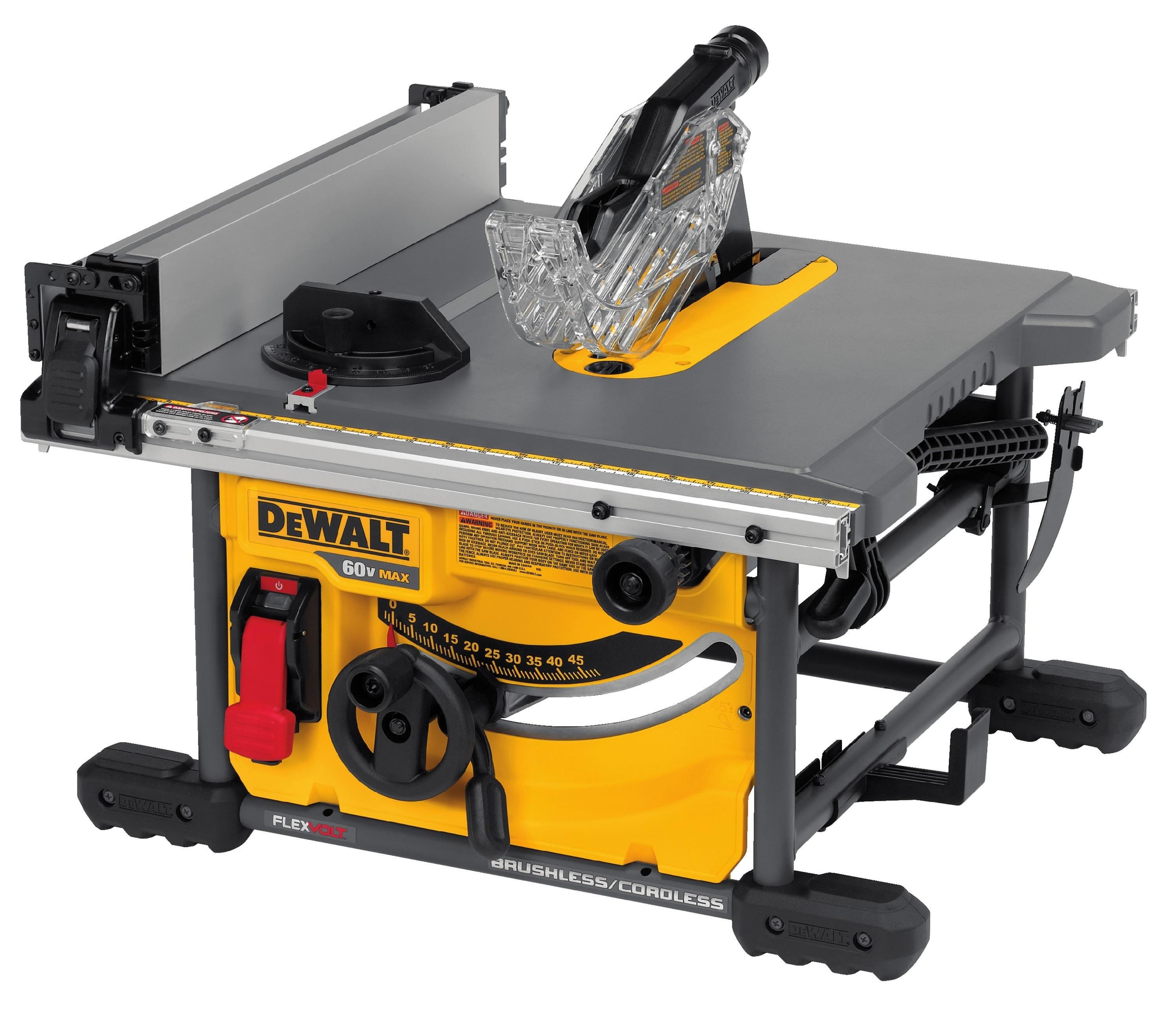 For a while now, everything in your life has been all about portability. Phones, tablets, hot pockets, all designed for you to take whatever you need wherever you need to go. Tools have taken a little time to get there, but for the most part, the industry has caught up. Cordless is becoming the standard, and I couldn't be happier. 
In my journey to put together the ultimate cordless job site, I decided to give the DeWalt 60V Max 8-1/4" Table Saw (DCS7485) a try. And this little cordless wonder did not disappoint. 
Now for most of us who spend a lot of time in the shop, when you picture moving a table saw you picture bribing four of your friends into helping you drag it in place. Ok yes, I'm talking about saws that are meant to be stationary, and yes, there are table saws out there built exclusively for job sites. But there is some unmoving block in my mind that always makes me feel dread when I think of the words 'table saw' and 'moving' in the same sentence. 
First thought on my mind when I see the DeWalt 60V Max 8-1/4" Table Saw is not terrifying dread but optimistic portability. With easy grip handles and a manageable weight (coming in at 48 pounds), this table saw is made to move. Grab it with one hand and you are good to go. 
And with a metal roll cage base, you can take it with you and not worry about breaking off a chunk of it on the way. 
For such a small saw you might think that you can only cut small. But this little guy allows you 24" of rip capacity, so bring on your 4' x 8' sheets.
Saving the best for last… running off the 20V/60V Flexvolt battery system, this table saw is not only portable enough to carry anywhere, it also has no cord so you can use it anywhere. And with the Flexvolt battery, you don't have to sacrifice power for portability. 
Recently I had to do an on site cutdown of shelves for an adjusted 14' long and 12' high closet system. We had to trim an 1" off of 40 shelves and our big vacuum was back at the shop. Now with an old corded table saw, this would have ended in a client's home full of sawdust. With my DeWalt cordless table saw I set it up in the back of my truck, cut my shelves, and delivered them back to a dust free room.
Did I already mention that cordless makes me happy?
Have something to say? Share your thoughts with us in the comments below.