AHFA finds no formaldehyde risk in engineered wood furniture
January 6, 2016 | 3:10 pm CST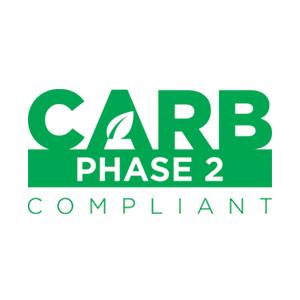 HIGH POINT, N.C. – The American Home Furnishings Alliance (AHFA) released test results that it says confirms the consumer safety of home furnishings containing engineered wood and the compliance of those products with California's formaldehyde emission standard (CARB).

The safety of home furnishings containing engineered wood was recently called into question by Whitney Tilson, founder and managing partner of Kase Capital Management. Tilson claimed he purchased and tested five pieces of residential furniture sold by Wayfair.com and other national retailers. According to Tilson, four of those products failed to comply with the California Air Resources Board (CARB) formaldehyde standard.

AHFA purchased the same four products to have them tested by UL Environment, Marietta, Ga., a business unit of Underwriters Laboratory, the global supplier of certification, testing, inspection and auditing services. Test results showed all four products had formaldehyde emissions well below the CARB standard and in compliance with all related regulations.

"We believe CARB-compliant wood products are safe for consumers," said Andy Counts, CEO of AHFA. "In order to meet California formaldehyde emission limits, manufacturers of today's composite wood components use new glue formulations, including ultra-low-emitting- formaldehyde glues and no-added-formaldehyde glues. As a result, the wood furnishings built with these CARB-compliant components emit extremely low levels of formaldehyde."

In a simulation of actual consumer use, UL Laboratory found that all four products sold by Wayfair produced formaldehyde emissions well below the CARB standard and at a level that UL considers "extremely low."

In fact, the UL test results showed that the formaldehyde emissions were between 49 and 91 percent below the levels allowed under the current CARB standard – which remains the toughest formaldehyde standard in the world.

In order to produce a higher formaldehyde emission level, Tilson used "deconstructive testing," Counts explained. "Deconstructive testing is not a valid method for determining CARB compliance of the components within finished consumer products. In our many years of working with CARB staff, deconstructive testing has been used only as a screening tool to determine if further testing might be necessary. It produces widely variable results and, therefore, is considered imprecise and unreliable."

Counts continued: "We believe Tilson is using deconstructive testing in a way CARB never intended."

"These results are well below the CARB standards," noted John Dunlap, former chairman of CARB. "The whole purpose of the CARB standard is to make sure that manufacturers are using the correct materials, CARB-certified boards, in order to make safe products for consumers. The idea that one would deconstruct a finished furniture product and then test it against a raw board standard is not what was intended."

Dunlap continued, "As can be seen by the UL tests on these specific products, the system works well and the products have been found to be acceptable and safe when used as intended. No third party should be deconstructing a finished piece of furniture and then suggesting that it is unsafe – that seems to be a tactic designed only to scare and manipulate consumers, or, in this case, investors.

"CARB has done a world-class job of protecting consumers by making sure manufacturers are using the best input materials and building safe furniture products," Dunlap concluded. "CARB historically has been expert at inspection and compliance programs."

The AHFA works with its member companies and others in the industry to make sure all regulations that pertain to residential furnishings are understood. As part of that ongoing work, the organization recently added a Formaldehyde Fact Sheet to its website, along with results of independent testing of furniture products for formaldehyde emissions.
Have something to say? Share your thoughts with us in the comments below.