Deadline extended for 2020 Pricing Survey
September 23, 2020 | 11:42 am CDT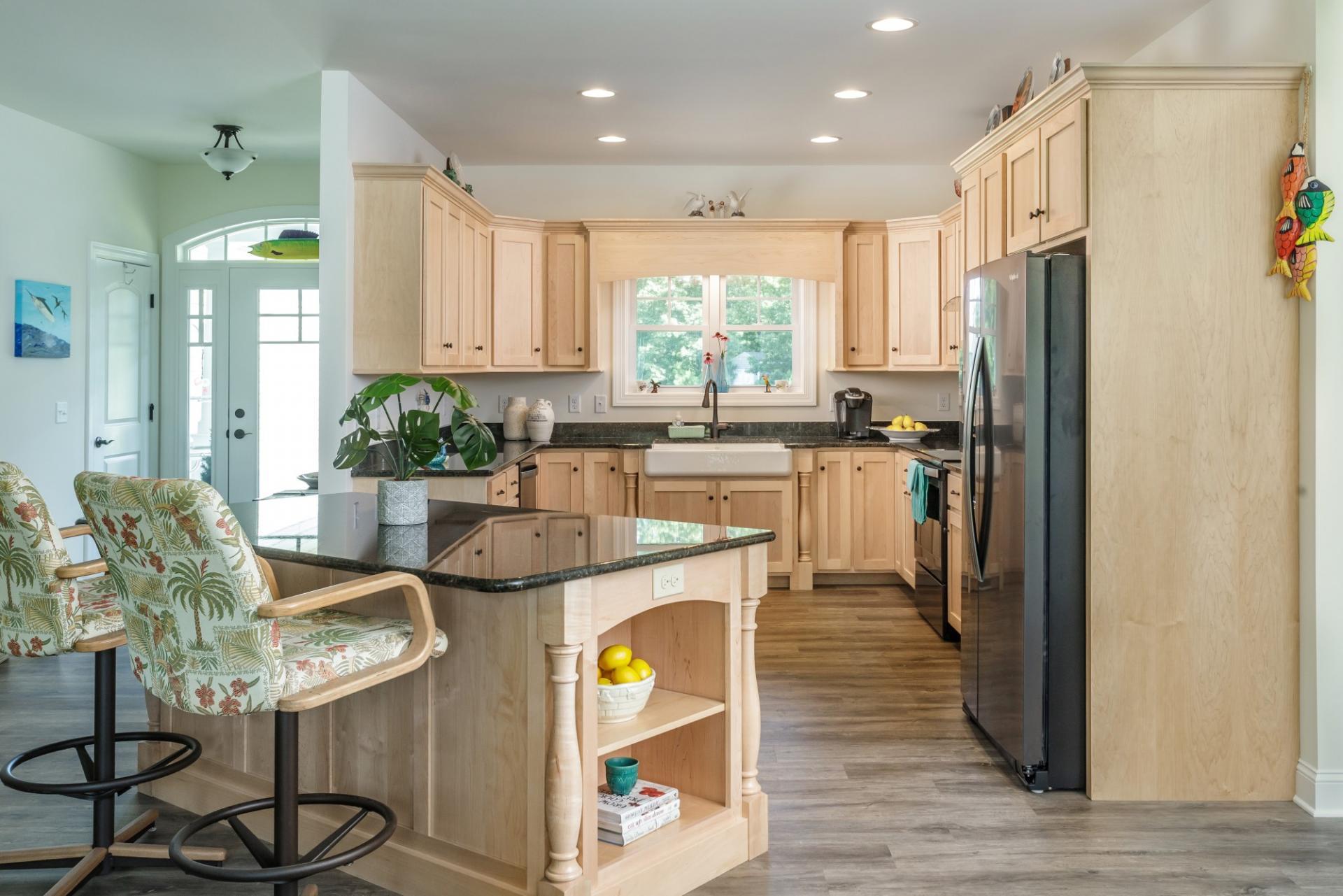 With all the upheaval this year, we figured people might need more time to submit their bids for the 2020 FDMC Pricing Survey, so we've extended the deadline to September 30.
What's the Pricing Survey, you ask. It is the only industry tool that attempts to compare pricing on custom woodworking projects. This year's survey is sponsored by Keystone Wood Specialties.
Everyone knows that pricing varies dramatically in this industry. Potential customers are baffled why the prices charged by one shop can be thousands of dollars different than another shop quoting on the same specifications. To address that issue, we collect original bidding specifications from real jobs done by real shops and make those specifications available to any shop in North America that wants to try their hand at pricing a project.
We collect the bids and break them out as to materials, construction hours, shop rate, install hours, install rate, finishing hours, and finishing rate. We also ask key questions such as whether the shops bidding use CNC automation in their production or software in their estimating process. We ask how long they have been in business, so you can see how experienced they are.
But one issue that has come up several time over the last 20 years of doing this survey is the suggestion that some projects have been too specialized or too elaborate to be really applicable to the largest number of shops. This year's survey addresses that concern with a good combination of strong residential and commercial projects that should be enticing to bidders across the board. There are two kitchens, including one that is part of a whole house project, an entertainment center, a retail build-out, and even a classic Adirondack chair designed for the outdoors. Here's more about the projects.
What could be a more popular project than a white Shaker kitchen?
White Shaker kitchen
Through all the trends in kitchen design, there seems to be one style that remains constantly popular. That's the white Shaker-style kitchen. But we haven't had too many of those to price in past surveys. This year brings a beautiful white Shaker-style kitchen. It does come with quite a few whistles and bells, including rollouts, a recycling center, lazy susans, a swoop hood, a dishwasher applied panel and a drawer dock for charging electronic devices conveniently.
It's the kind of job that represents a great cross-section of common pricing issues in a mainstream project applicable to almost every cabinet shop that does kitchens.
This maple kitchen is part of a full-house cabinetry project that also includes bathroom vanities, a laundry room, and an entry way "drop zone." 
Whole house project
Natural maple is almost as popular as white paint for a kitchen, but this project is way more than a kitchen. Includes a house full of cabinets, including three bathroom vanities, a laundry room, and an entry "drop zone" all with matching cabinet styles.
The original shop did the job in conjunction with a builder and outsourced doors and drawers for maximum efficiency. You can price it how you do it, outsource or not.
This knotty alder entertainment center built-in project features sliding barn doors. What's your estimate?
Home entertainment center
Cabinetry and built-ins to house televisions and audio equipment have changed just as the technology has changed, but the concept is constant. People want elegant and practical cabinetry to house their entertainment technology without the technology itself dominating the room. This project uses trendy barn doors to conceal the central television unit. When closed on the center section, the barn doors allow access to the side shelf units. When slid to the sides to reveal the television, the doors cover those shelves.
It's the kind of simple and beautiful solution that should appeal to shop owners and clients alike. The built-in spans an entire wall at 150 inches with units that are 86 inches tall with a 6-inch cap in the middle all accommodating a cove in the ceiling. It's all in knotty alder with black backings.
There are good opportunities in retail interiors. How would you price this athletic wear store build-out?
Retail build-out
This is a commercial build-out for a retail athletic clothing store. You will find most of the information you need to bid in the detailed drawings that are part of the bid package.
This is the kind of project that would be routine for shops regularly doing retail fixtures, but it also should attract the interest of shops wanting to break into commercial work.
This classic Adirondack chair is built with Lignia wood to stand up to the weather. How would you price it?
Adirondack chair
For the customer who wants comfortable outdoor seating that is a step up from discount plastic chairs, this elegant and classic Adirondack chair is made from Lignia wood, a polymerized pine that is designed to stand up to the weather without the toxic chemicals of common chemical pressure-treated lumber.
Lignia is a new product just coming to North America, and the bid package includes some supply information to aid your bidding. Of course, you could also bid it based on some other traditional naturally weather resistant wood such as redwood, cedar, or cypress.
Get the bid package
The first step to participate in the survey is to get a bid package. It is available for instant download. Or you can have a hard copy of the 2020 survey mailed to you.
Full bidding instructions, original drawings, bidding specifications and pictures are included in the bid package. It's probably more detailed than the information that comes with a lot of jobs you are asked to price. By participating as a bidder, you not only will inform your own pricing procedures, but you'll help other shops learn to be more realistic in the pricing, which helps the entire industry.
You now have until September 30, 2020, to return your bids to be included in the report that will be published in the November issue of FDMC and on line at Woodworking Network.
To sign up for the survey, email [email protected] or phone 203-512-5661. You can also download the bid package directly from woodworkingnetwork.com/pricing-survey.
Have something to say? Share your thoughts with us in the comments below.