Faulhaber Fab Lab user wins Florida Young Entrepreneur for high tech furniture production
December 14, 2016 | 11:23 pm CST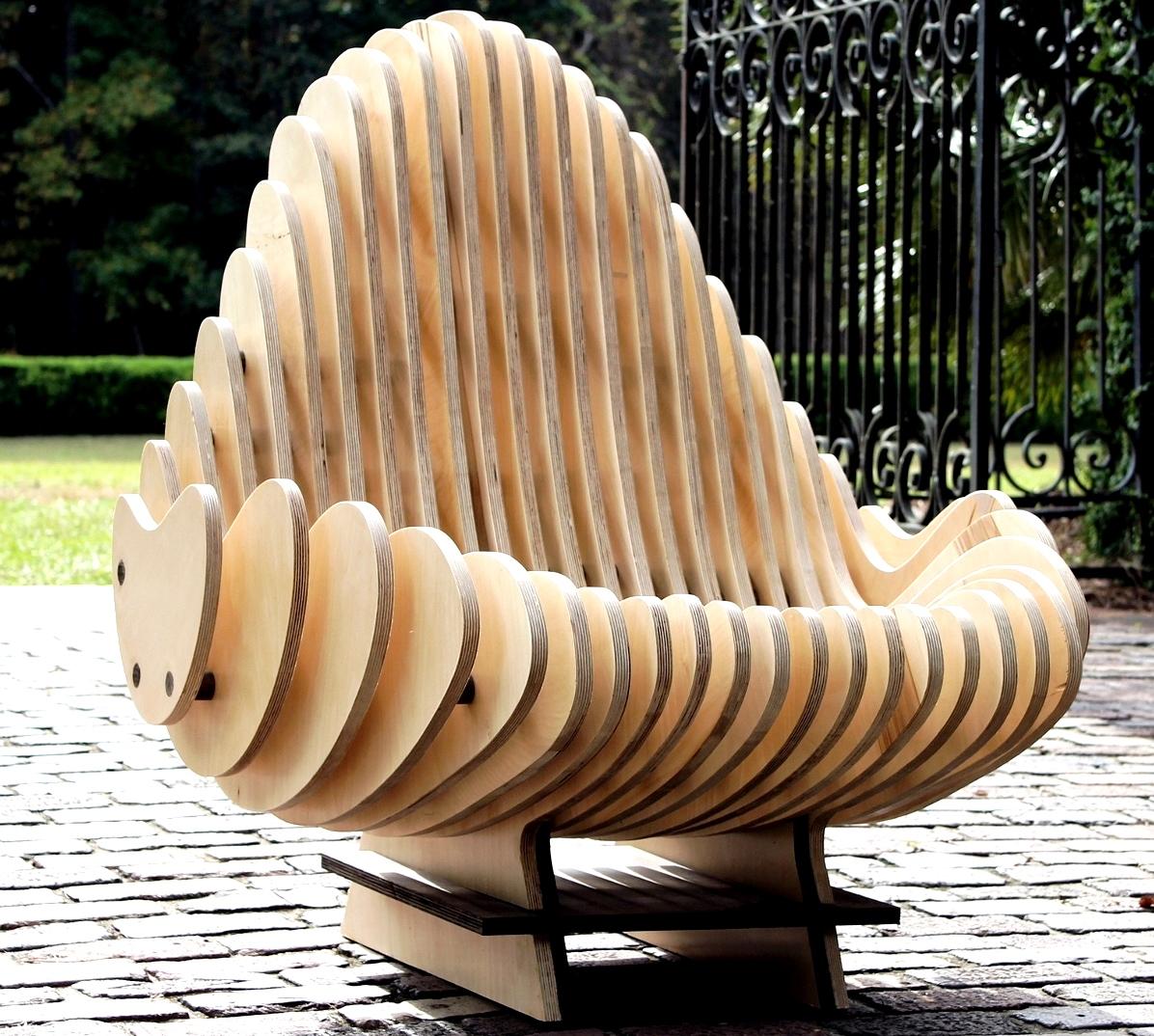 SARASOTA, Fla. - Suncoast Science Center is proud to announce that Nick O'Donnell, a Faulhaber Fab Lab member since 2015, has been recognized with the Governor's Young Entrepreneur Award. O'Donnell, 23, uses his Fab Lab membership to access 3D computer-aided design software, algorithmic modeling and laser-cutting equipment to create his products that are eventually shipped to homes around the world.
"I am incredibly happy to be recognized with this award. I have worked hard to make Terraform Design into a successful business within the newly-emerging field of digital fabrication," O'Donnell said.
Created and conceptualized in 3D modeling software and later prototyped on 3D printing machines, the Terraform Chair is a unique piece of art and furniture inspired by the organic, flowing elements that make up everything Earth.
After graduating from Florida State University's College of Business in 2014, O'Donnell discovered the Fab Lab when he was seeking a location that supports young entrepreneurs and grants access to innovative equipment that start-ups like Terraform Design cannot afford.
Just in its second year of inception, Terraform Design creates a variety of visually appealing home products that sell from $139.00-$4,500.00. The Terraform Chair and Paravlon Lamp have been featured in USA Today and The Wall Street Journal, respectively.
"Nick is our ideal member and it's inspiring to watch him use the Fab Lab to turn his STEM education and passion into an award-winning business venture," Ping Faulhaber, Suncoast Science Center's Executive Director, said. "Our mission is to provide young innovators, like Nick, the resources and support they need to turn their dreams into reality."
For a nominal monthly fee, Fab Lab members are granted the use of innovative STEM equipment from 3D printers and laser cutters to CNC routers and knee mills. Its members range from elementary students discovering STEM basics for the first time to retirees who never stop learning.
Suncoast Science Center is a 501(c)3 based in Sarasota, Fla. The organization was founded in 2015 with the mission to inspire and support tomorrow's innovators through experiential learning in Science, Technology, Engineering and Math. Please visit
www.suncoastscience.org
to learn about classes, events, and Fab Lab membership.
Contact: Sam Davidson 
816-668-8353
Have something to say? Share your thoughts with us in the comments below.