Announcing the 2019 Wood Industry 40 Under 40 honorees
May 23, 2019 | 12:06 pm CDT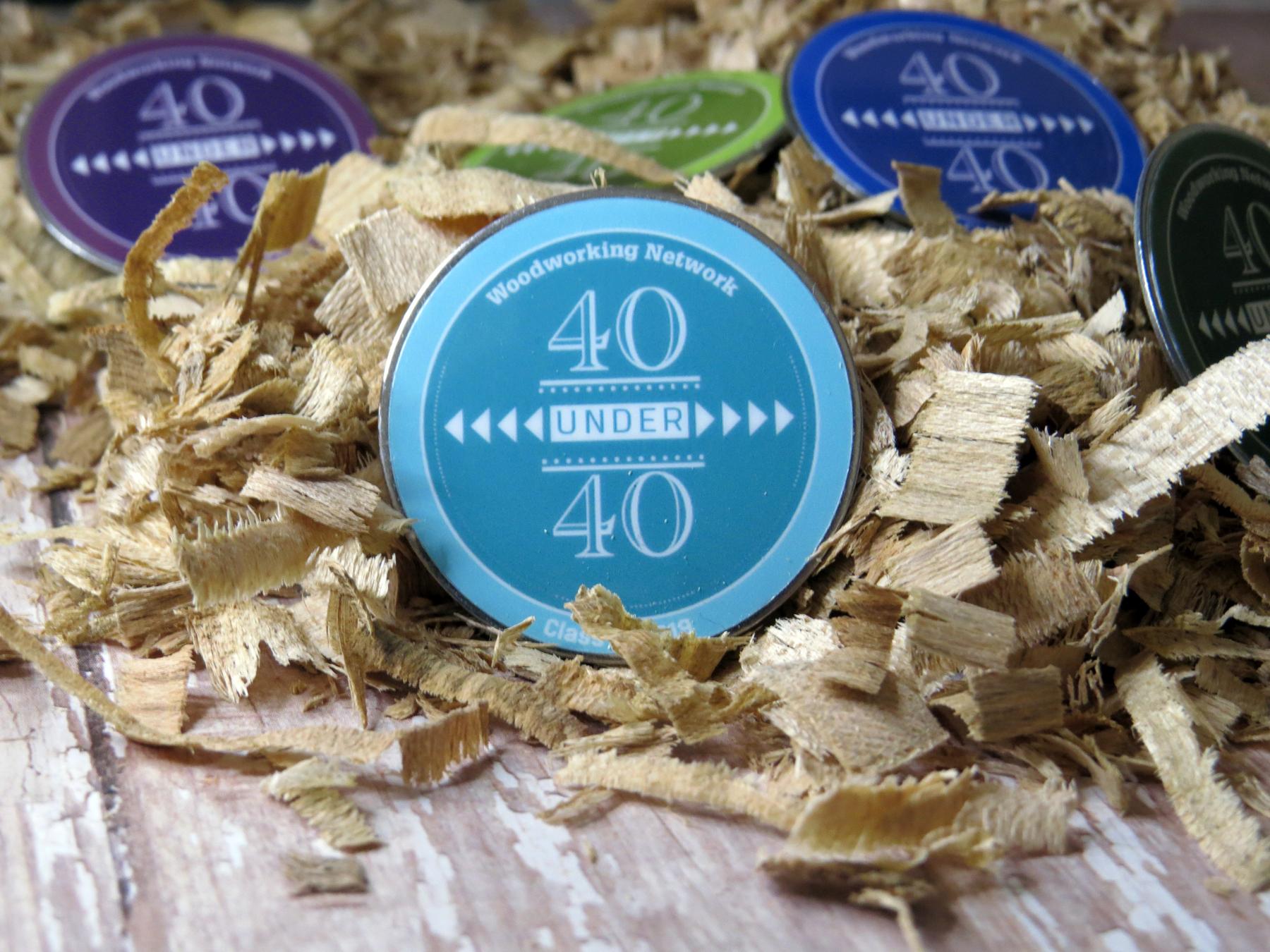 CEDAR RAPIDS, Iowa - Honorees of the 2019 Wood Industry 40 Under 40 have been announced by Woodworking Network. This year marks the fourth annual awarding of the 40 Under 40, which celebrates the next generation of industry professionals who are making an impact on wood products manufacturing in North America.
Those selected are considered by their peers to be innovators, achievers – and even disruptors – who demonstrate excellence in the categories of: productivity, profitability, social good, ingenuity, peer inspiration, product development, organizational leadership, or another facet of the wood industry.
"Woodworking Network congratulates the 2019 40 under 40 honorees," said Harry Urban, publisher.   "It was very difficult to select from the more than 140 nominations that were submitted since so many of these young executives give their all not just to their careers, but also contribute to their communities, charities, and other worthy causes."
Click here to buy
Leadership Reception tickets
"For four years we have been celebrating the career paths of the best and brightest young leaders in the wood products manufacturing industry and each year the nominees have been outstanding," said Tim Fixmer, CEO of CCI Media, the parent of Woodworking Network. "The 2019 class joins more than 120 alumni, all of whom continue to make a profound impact on the industry.  Their contributions to the companies and organizations that are blessed with their leadership skills are truly awe inspiring. I have no doubt that the future will be brighter and the industry will be stronger thanks to the 40 Under 40 Class of 2019."
Those named to the 40 Under 40 Class of 2019 are (in alphabetical order):
Honorees will be recognized at the Leadership Reception on July 16, the evening prior to the AWFS Fair in Las Vegas, and also will be featured in the special FDMC October Leadership print and digital issues. The 2019 40 Under 40 Award program is sponsored by Timber Products Co. and Hexagon Manufacturing Intelligence: Cabinet Vision and Alphacam.
Entries to this year's 40 Under 40 were solicited at WoodworkingNetwork.com, through banner ads, eblast promotions and via social media. Candidates were voted on by a team of six Woodworking Network editors, using a numerical scale. The 2019 class joins an elite group of honorees from 2018,  2017 and those recognized in 2016.
"Woodworking Network has had the privilege to get to know and work with many of the past honorees and we know that the Class of 2019 will help to take our industry to a higher level," Urban said. "We look forward to meeting the Class of 2019 at the Leadership reception on July 16 at the AWFS Fair in Las Vegas."
Along with the Class of 2019, honorees from the 2016,  2017 and 2018 40 Under 40 are also invited to attend the Leadership Reception and network with industry VIPs, including members of 2019 sponsors Timber Products Co. and Hexagon Manufacturing Intelligence, and those attending the Woodworking Network symposia at AWFS on CNC, Closets, Finishing and Leadership Forum.
Plaques for the 2019 40 Under 40 are being provided by Epilog Laser.
For more information on the 40 Under 40 award program, contact Karen Koenig at [email protected].
Have something to say? Share your thoughts with us in the comments below.