See Dubois' portable linear spray machine at WPE Lancaster
July 24, 2019 | 1:37 pm CDT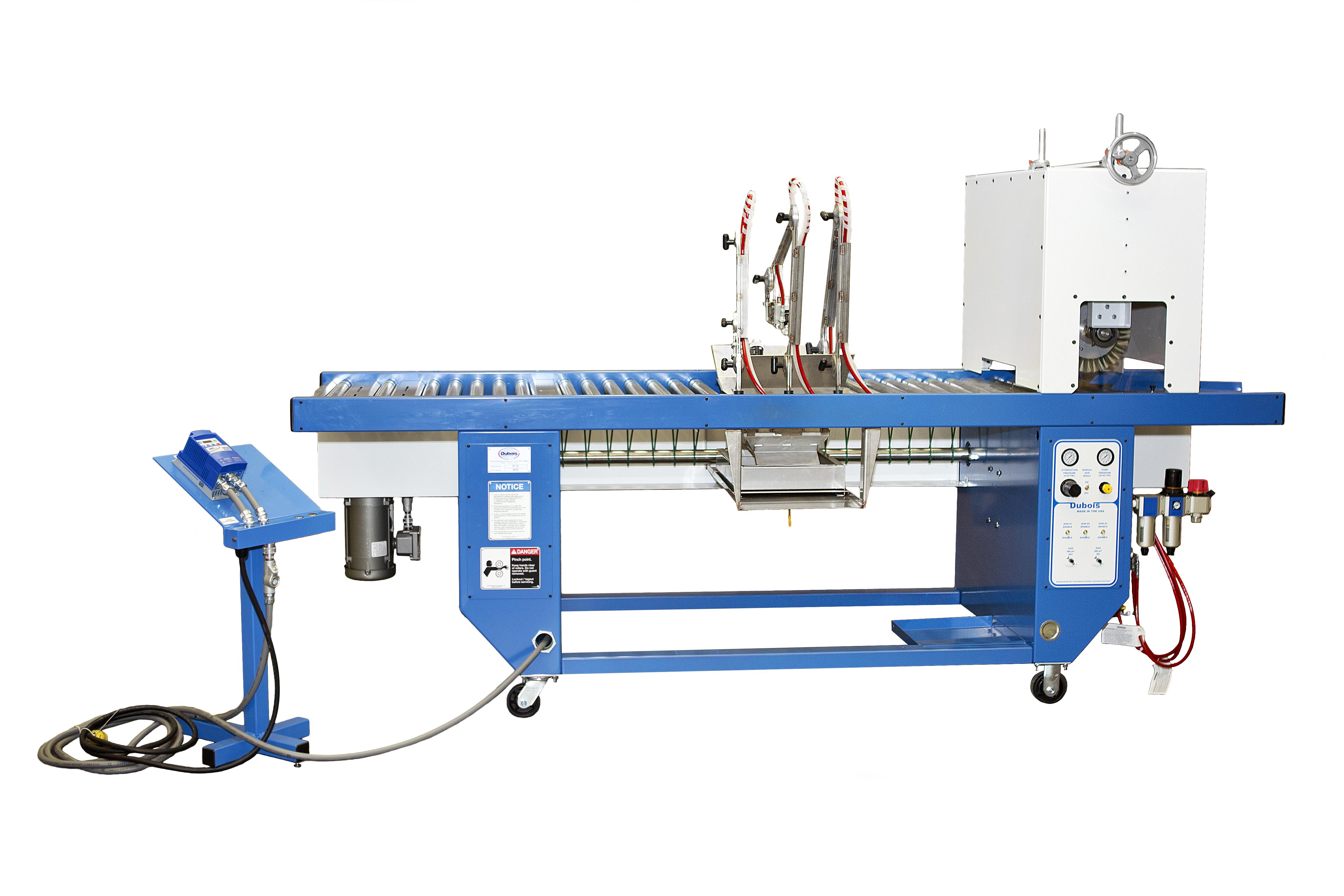 LANCASTER, Pa. -
Dubois Equipment Company
will display its SP-12 portable linear spray machine in booth #205 at the Wood Pro Expo in Lancaster, Pennsylvania.
The Dubois SP-12 is equipped with three automatic air assisted airless guns that are both solvent and waterborne compatible. The guns work in conjunction with an air logic controller and the coating is fed by a stainless-steel body piston pump, which is compatible with most solvents and finishing materials.
Manufactured for long term use, it features a sanding head that smooths the wood's surface, mattes the sealer, and brushes small surface fibers without creating new ones. The paint shelf is conveniently located to provide storage and use of a five-gallon coating container while machine is operating.
It also features three air regulators for adjusting fluid pressure, atomizing air pressure, and trigger control as well as a pneumatic gun triggering mechanism to turn guns on and off. It also includes a whisker sensor for part detection and pneumatic timers.
Watch a video of the SP-12 portable linear spray machine in action below.
Wood Pro Expo
is a regional event for woodworking businesses that brings together suppliers and experts for a localized presentation of equipment and supply solutions. WPE includes a strong educational program on best practices for shop production - including CNC basics, employee recruitment, finishing, lean manufacturing, business management, software, and shop safety - and an expo floor with equipment and supplies geared to small and medium-size shops.
The Spring edition of Wood Pro Expo will once again collocate with the Cabinet & Closets Conference & Expo, March 11-13 in Arlington, Texas. For information visit
woodproexpotexas.com
.
Have something to say? Share your thoughts with us in the comments below.