Mann & Parker, Specialty Lumber merge; newly formed Landmark Lumber Group debuts at WPE
October 2, 2023 | 11:32 am CDT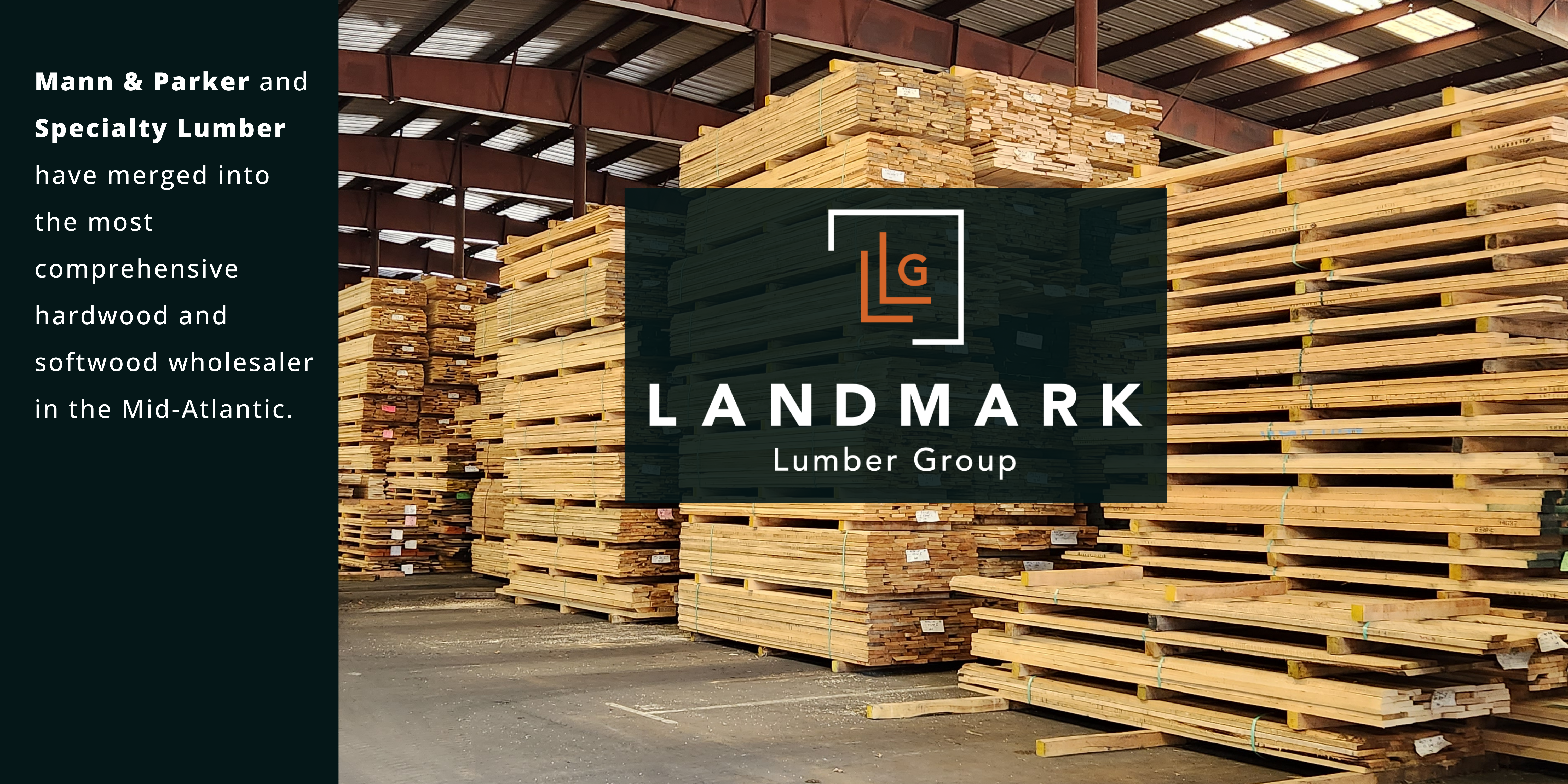 NEW FREEDOM, Pa. – Landmark Lumber Group will debut at Wood Pro Expo Lancaster fresh off the heels of the strategic merger between Mann & Parker Lumber, a hardwood lumber supplier, and Specialty Lumber, a softwood lumber supplier. 

The newly formed company touts itself as "the most comprehensive lumber wholesale supplier in the Mid-Atlantic" further noting that it has the largest lumber product line from a single supplier.  

Landmark Lumber Group operates out of a 27-acre facility in New Freedom, Pa. The campus houses corporate offices, five warehouses, seven dry kilns, a full-service moulding and millwork facility, and the company's truck fleet servicing the entire Mid-Atlantic region.

Because of the distinct grading and sizing systems of wood, Landmark Lumber Group will operate two divisions: Landmark Lumber Hardwood and Landmark Lumber Softwood. The company said this structure is strictly quality-control based, ensuring that each wood type is processed and handled to its specific quality standards. Landmark Lumber consultants represent products for both divisions.

"This merger increases the value we can deliver to our customers," said Troy Albright, owner of Landmark Lumber Group. "It is an opportunity for us to offer them more products and better service. By merging operations, we now offer hardwoods, softwoods, thermally modified lumber. and stair parts from a single supplier along with free weekly delivery."

Landmark Lumber Group's plans for Wood Pro Expo
Landmark Lumber Group plans to showcase the following products at Wood Pro Expo Lancaster, Oct. 12-13 at Spooky Nook Sports in Manheim, Pa.
40 species of lumber, including more than 20 of its most popular Appalachian and imported hardwoods. 
10 domestic and imported softwoods, including siding profiles and decking.
Oak, poplar, and pine stair parts.
Thermally modified lumber in hardwoods and softwoods.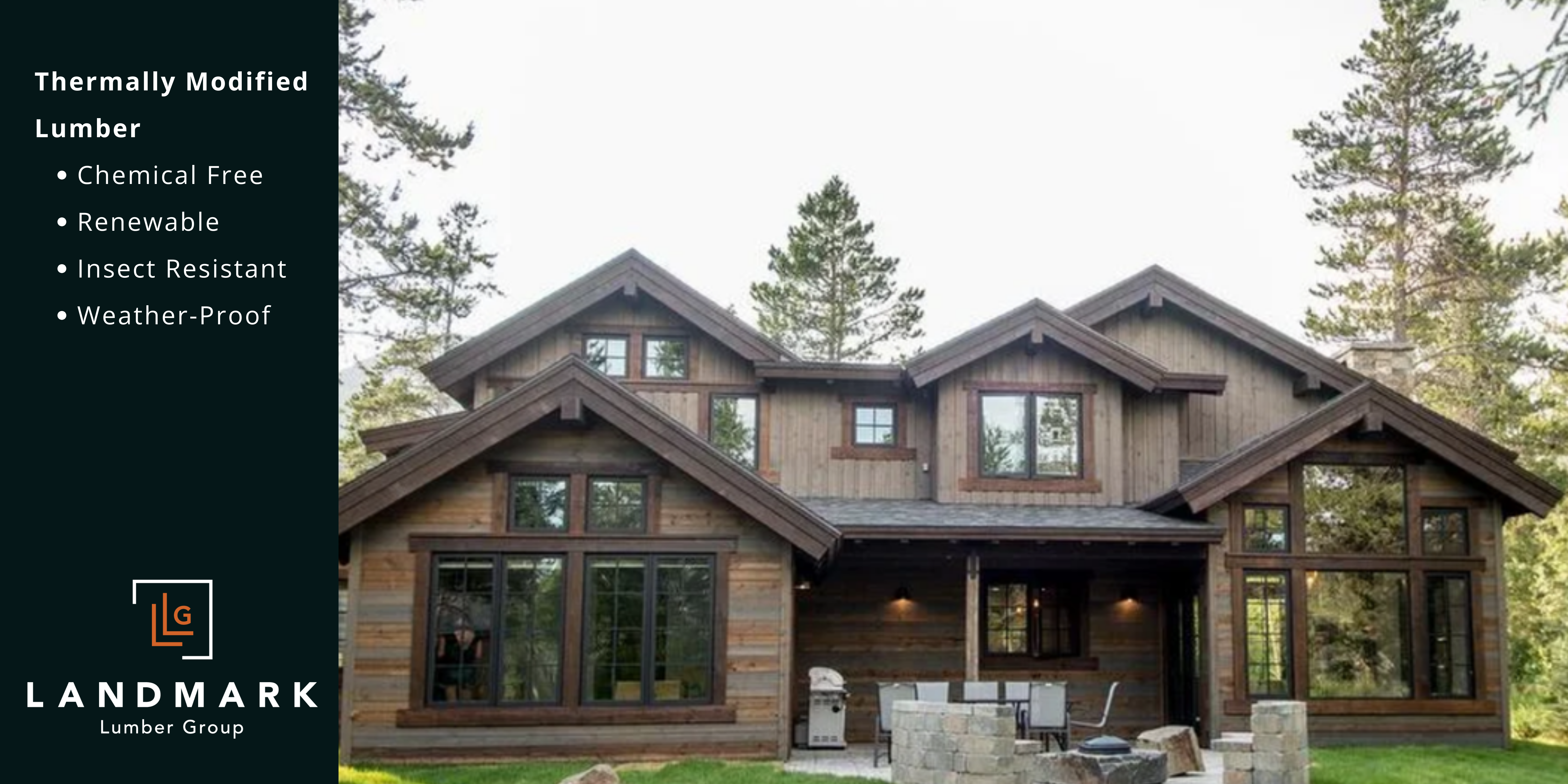 Thermally modified lumber is a kiln drying process that creates an exterior construction material that is more resistant to weather and insects. It is chemical free, environmentally safe, renewable, and provides improved performance over pressure treated wood making it ideal for siding, decks, wood patios, fences, and rail systems. Landmark Lumber will display thermally modified pine decking materials and thermally modified ash, hickory and poplar hardwoods at the show.
See these and other samples of Landmark Lumber Group's expansive product line at booth #128. Learn more at landmarklumber.us.
 
About Wood Pro Expo 
Wood Pro Expo is a regional event for woodworking businesses that brings together suppliers and experts for a localized presentation of equipment and supply solutions. WPE includes a strong educational program on best practices for shop production and business management. The expo features a wide variety of equipment and supplies mainly geared to small and medium-sized shops.
Wood Pro Expo Lancaster takes place Oct. 12-13, 2023 at Spooky Nook Sports/Warehouse at the Nook in Manheim (Lancaster County), Pa. For information visit woodproexpolancaster.com. For exhibitor information contact Lewis Goldman at [email protected] or 800-969-2212. 

More upcoming Woodworking Network events 

Wood Machinery & Supply Conference & Expo (WMS), Nov. 2-4, 2023, International Centre, Mississauga, Ontario.
Closets Conference & Expo / Wood Pro Expo Illinois, April 17-19, 2024, Schaumburg Convention Center, Schaumburg, Ill.

Salon Industriel du Bois Ouvré (SIBO Expo), Oct. 24-26, 2024, Centrexpo Cogeco, Drummondville, Quebec.
Have something to say? Share your thoughts with us in the comments below.