Achieving productivity with router templates
August 29, 2017 | 4:27 am CDT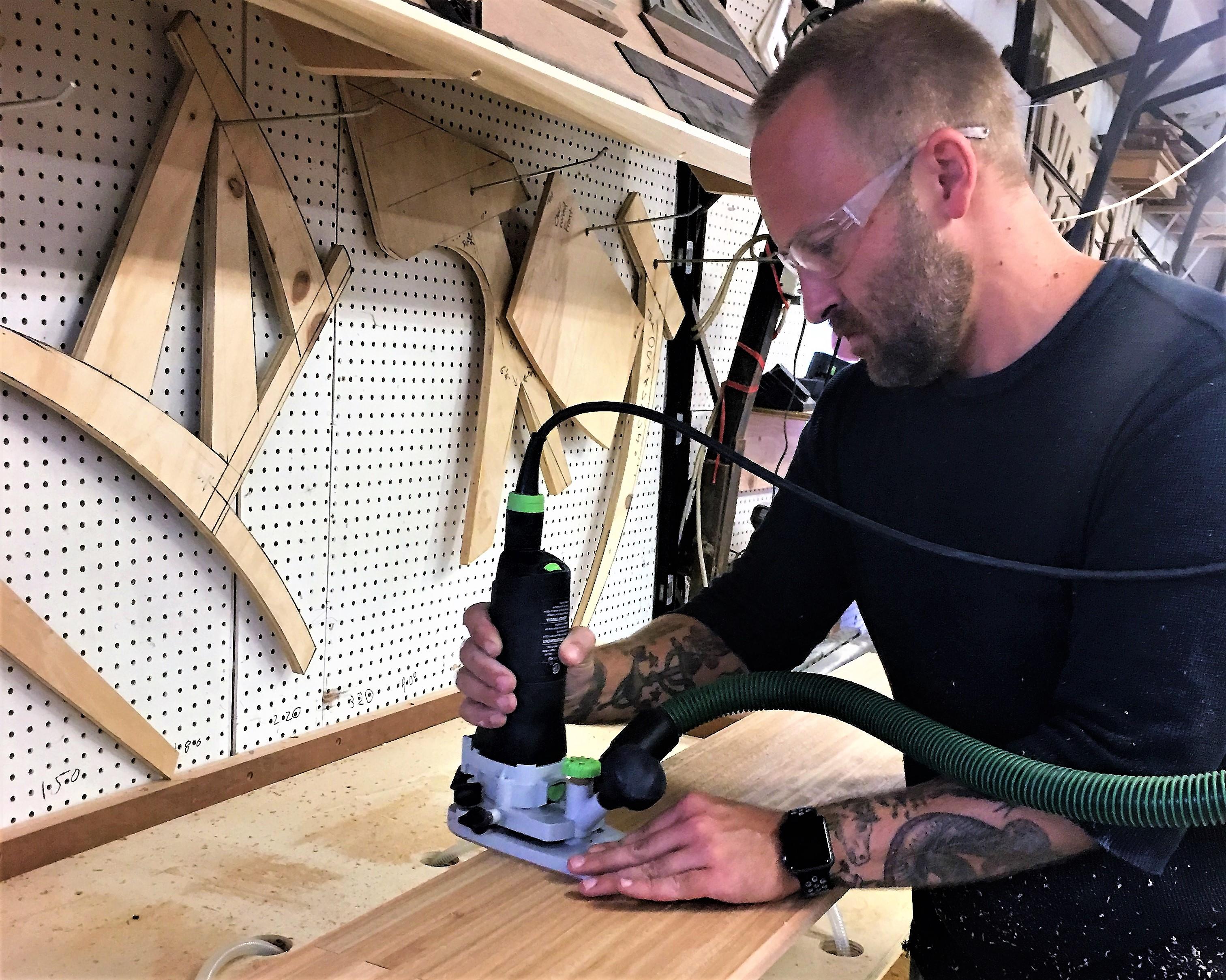 Working primarily with walnut and cherry, Matt Buell employs the venerable methods of joinery that he believes exceed the quality achieved with fasteners. He and an apprentice create aesthetic and utilitarian pieces at his shop located outside Fayetteville, Arkansas, at the edge of the hardwood Ozarks.     
His preference for traditional methods has brought him to rely greatly on the hand-held router and template routing, in his work, and he has made it a mission to test a wide number of available models. Buell, who sometimes refers to himself as a "router template maniac," will make a presentation on template routing on October 19 at Wood Pro Expo in Lancaster, Pennsylvania. 
 "I'm going to discuss some do's and don'ts of template routing," says Buell. "I'll cover different methods of clamping or fastening workpieces with templates." Buell will explain why he prefers to template rout furniture parts.
"It's a great way to maximize product output in competition with people using CNCs."  
The next edition of Wood Pro Expo takes place October 19-20 in Pennsylvania, at the Lancaster Host Expo Center. Wood Pro Expo is a regional show that brings education, and equipment and supplies demonstrations to cabinetmakers, millwork firms, home storage businesses, and custom woodworking firms at locations closer to their business. Launched in 2014 in Baltimore, the show moved this year for the first time to Lancaster, Pennsylvania, the heart of woodworking country. 
Have something to say? Share your thoughts with us in the comments below.