Wood Pro Expo showcases KCD Software's tablet design-to-manufacturing technology
January 31, 2018 | 2:06 pm CST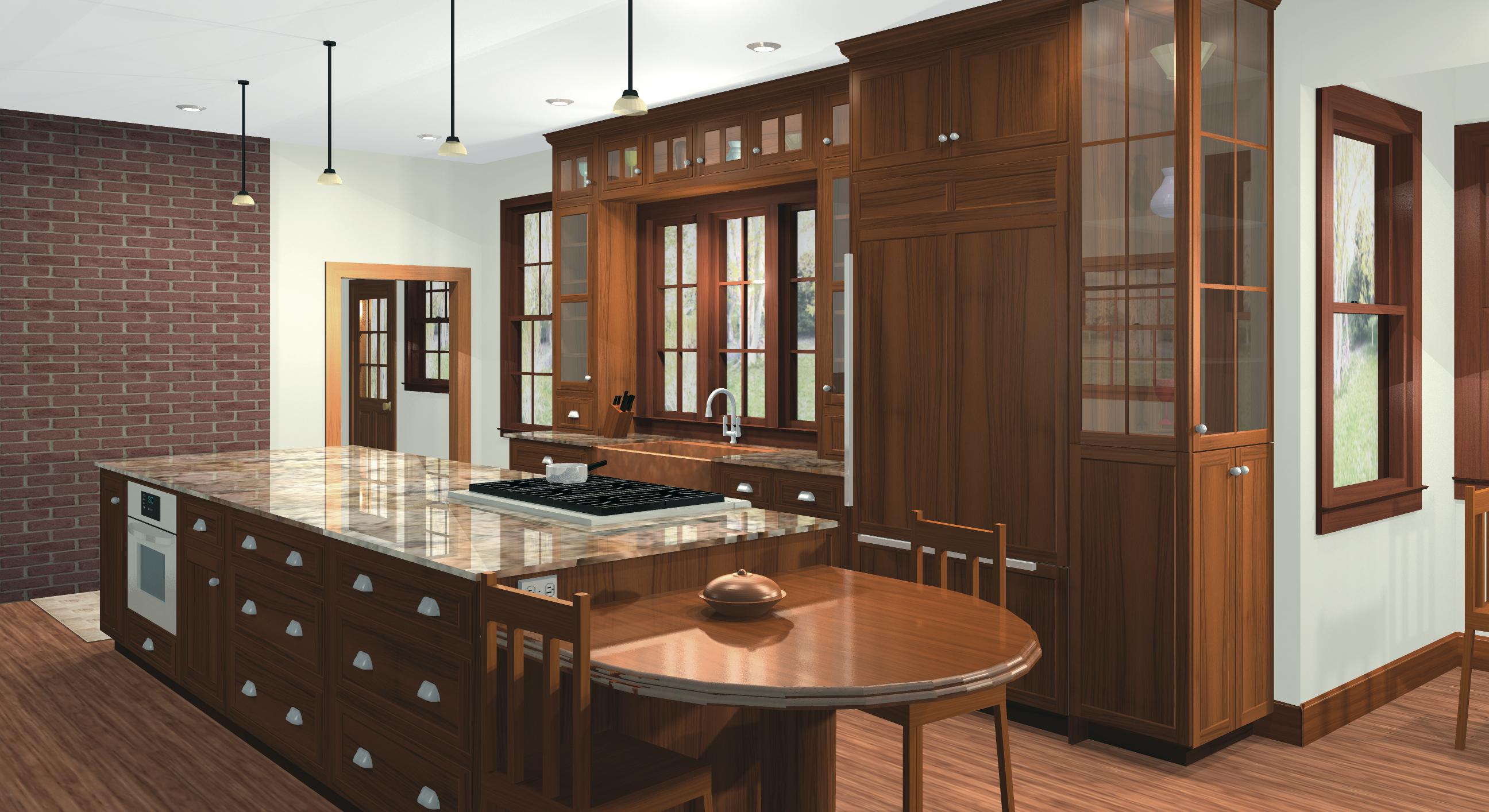 CHARLOTTE --  KCD Software Version 10 pushes beyond the current limits of design-to-manufacturing technology by giving cabinet and closet makers greater mobility of customization, manufacturing, and financial control, a true competitive advantage. New tools, like the KCD Part Viewer, support creativity, flexibility and productivity at every stage. KCD Software will exhibit Feb. 14-16 at Wood Pro Expo 2018, hosted at the Charlotte Convention Center in Charlotte, North Carolina. Stop in at Booth No. 215 to see demonstrations of KCD Software's creative, manufacturing and business solutions. VIDEO BELOW.
The portable tablet design means that measurements, drawings, and client changes can be captured right on site. The tablet also takes and imports photographs—so designers never have to rely on memory or notes. With accurate information securely stored in the tablet, designers are free to do what they do best: create.
The detailed data collected and generated by KCD Software provides both financial and manufacturing benefits. On the financial side, accurate data produces accurate proposals, estimates, and pricing, which KCD Software calculates itself, eliminating guesswork and strengthening business decisions.
With customers eager for customization, the KCD Part Viewer allows any CNC part to be edited right in the cut list for one-off customization: adding cut outs, moving or removing holes, creating dadoes, and even completing changing the shape of the item, while still nesting it with the rest of the parts. KCD Software provides the tools necessary for one-off part modifications.
Finally, KCD Software automatically generates cut orders and specifications directly from its internal 3D designs (on a PC or Tablet) in three powerfully competitive ways: direct to traditional cut-list, direct to Cabinotch® Innovative Solutions (they send back high-quality, machine-cut Parts), and/or direct to KCD CNC One-Button Machining. Nesting is much more efficient; not only can customized and standard parts be nested together but also multiple jobs & custom parts increasing productivity and yield. Door and drawer lists are also generated automatically with KCD Software. 
Developed by custom cabinet makers, KCD Software is a powerful and highly competitive tool for custom designers, cabinetmakers, remodelers, woodworkers, and manufacturers of kitchens, baths, closets, entertainment centers, garage storage (and more) for the residential and commercial sectors.
Wood Pro Expo is the regional show that brings education, equipment, and supplies close to cabinetmakers and custom woodworking businesses around the country. It includes a strong educational program on best practices for shop production, and as well as an expo oriented to equipment and supplies geared to the small- and medium-size shops, including CNC basics, employee recruitment, finishing, lean manufacturing, business management, software, and shop safety.  See all exhibitors 
HERE
.
Have something to say? Share your thoughts with us in the comments below.