Putsch edgebander with pre-mill, corner rounding, at Wood Pro Expo Charlotte
November 28, 2017 | 1:50 pm CST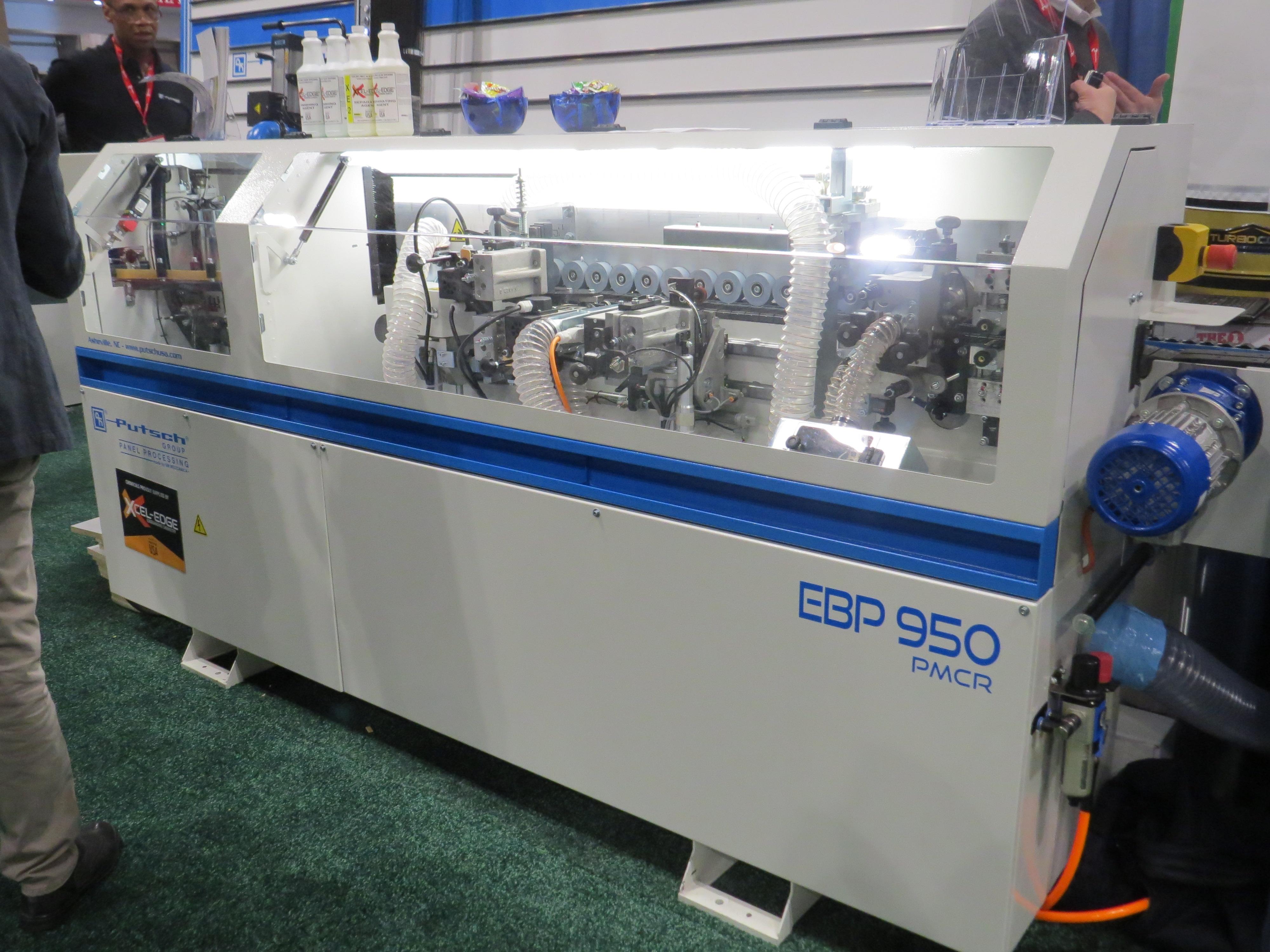 Putsch Panel Processing will show its vertical panel saws, as well as the new EBP Series Compact Edgebander at the 2018 Wood Pro Expo in Charlotte, it's first time demonstrating the small but highly engineered and automated edgeband machine at a Wood Pro Expo event. 
The Italian-made edgebanders are built to U.S. norms, and that Putsch will carry a robust inventory of machines and spare parts in its Asheville, North Carolina Technical Center. In addition, Putsch says it has brought on new technical staff to support the edgebander line for installations, troubleshooting, field service and dealer training. 
Putsch is rebranding its U.S. panel saws, CNC and edgebander division to Putsch Panel Processing to reflect its growing umbrella of panel processing machinery. 
Putsch reached its 60th anniversary this year since establishing itself as a leading supplier of commercial vertical panel saws. The company also rebranded as Putsch Panel Processing (it was Putsch Group) with the new name reflecting its expansion from vertical saws into beam saws and now, edgebanding machinery. Its equipment  portfolio includes panel processing machinery for the woodworking, plastics, composites and glass industries. 
"Putsch Group made the decision to directly support the American marketplace in lieu of third-party importers in 2012, to support our SVP Series vertical panel saw line, our growth since then has been phenomenal," says  Robert Tate of Putsch USATate says. "Over the past 5 years we've added new models and capabilities to our vertical panel saws, introduced our Vantage horizontal beam saw and Alucenter vertical CNC router, and now we have a great complementary addition in our EBP Series Compact Edgebanders." 
For more information on Putsch Panel Processing, or to request more information about Putsch, please visit
www.putschusa.com/saws
About Wood Pro Expo
"Wood Pro Expo is a regional show for woodworking businesses bringing suppliers and experts together for a localized presentation of equipment and supply solutions," said Tim Fixmer, president/CEO of the Woodworking Network, which owns and operates the events.  "In each city where it takes place, it includes a strong educational program on best practices for shop production, and as well as an expo oriented to equipment and supplies geared to small and medium-size shops, including CNC basics, employee recruitment, finishing, lean manufacturing, business management, software, and shop safety."
Launched in 2014 in Baltimore, the show moved in October 2017 to Lancaster, Pennsylvania, and now moves to Charlotte on February 14-16, 2018. Wood Pro Expo will also return to Lancaster, Pennsylvania in October 2018.
www.woodproexpo.com
Have something to say? Share your thoughts with us in the comments below.