Where to get the best advice for your small shop
December 13, 2017 | 10:26 am CST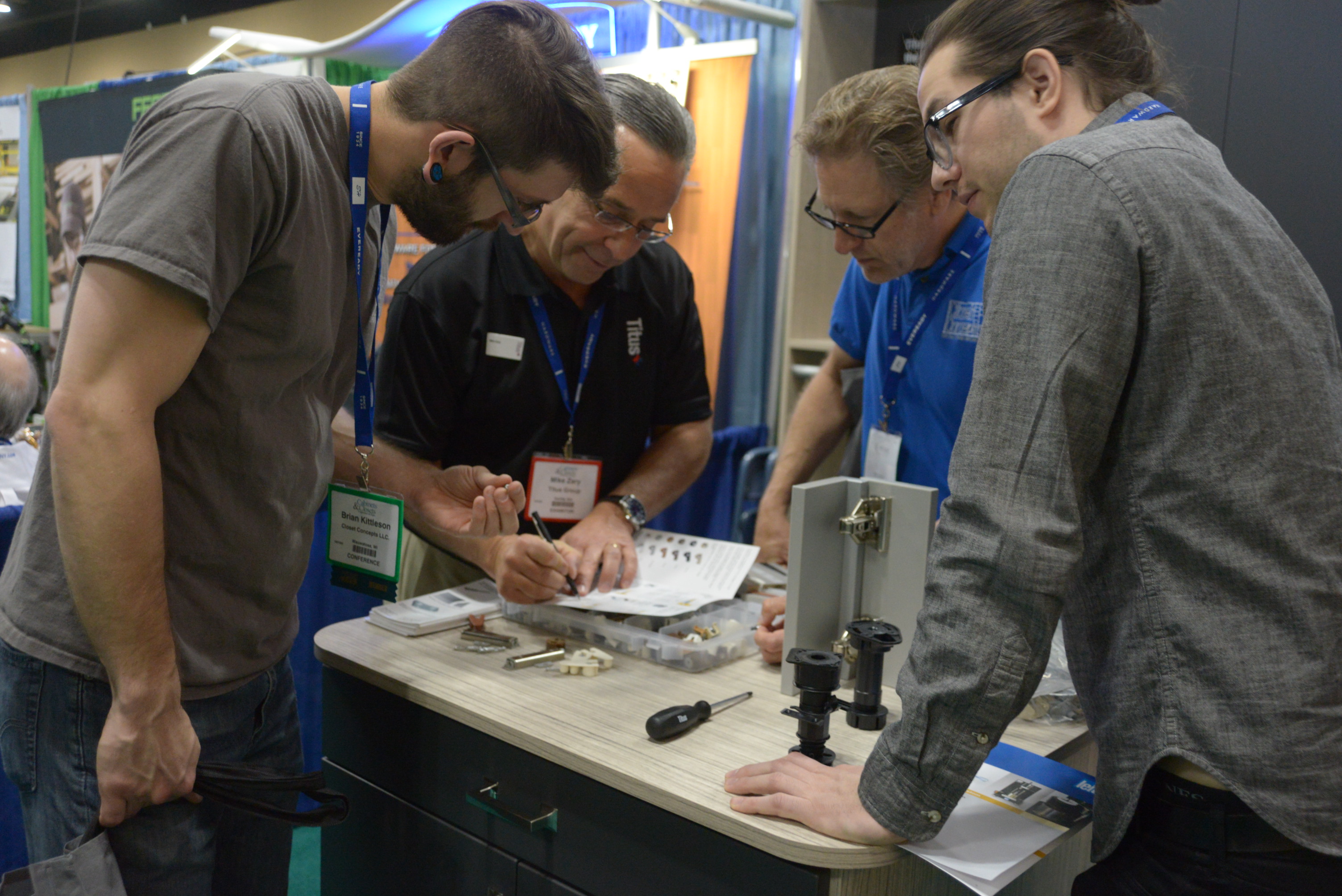 CHARLOTTE
-- Wood Pro Expo Charlotte, scheduled for February 14-16, will feature an expo hall packed with woodworking machinery, supplies and materials and a host of educational sessions and plant tours to satisfy any woodworker's need for better management ideas and to discover "What's new."
Complete schedule here
.
The event kicks off February 14 with a keynote address by Georg Frey, president of Lignum Consulting.  In his presentation titled, "How Industry 4.0 Can Optimize Any Size Plant," Frey will simplify the process by which woodworkers can take advantage of new technology and improve their productivity, regardless of the size of their companies. According to Frey, Industry 4.0 is a high tech strategy but the time is ripe for shops of any size to adopt it.  
Frey will discuss the seven building blocks that are critical for organizations to enable a smart factory: Product, Technology, Strategy, Data Integration, Organization, Logistics, and People.  "It is important for companies to get out of the habit of running a small shop like a traditional cabinet shop whereby the thought process is 'give Joe a sketch and he'll work it out,'" said Frey.  "Successful start-ups are more techie and do not necessarily come from a cabinetmaking background. But they understand e-commerce and integrated processes."
A dozen conference sessions are planned, forming a core part of the appeal for Wood Pro Expo Charlotte. Other industry personalities keynoting the show include FDMC editor Will Sampson; and Gene Wengert, aka "The Wood Dr." 
Lean expert, Mike Roth will headline a morning session titled, "Jump-Starting Your Lean Journey." Roth will discuss the 8 steps of value stream leadership and share many lean manufacturing success stories. The talk will be relevant to woodworking companies big or small, no matter where they are on their lean journey.
Will Sampson will also present the 2017 FDMC Pricing Survey featuring his insights distilled from studying pricing in the custom woodworking industry for more than two decades, along with the results of the latest FDMC Pricing Survey. 
Another highlight of the WPE Charlotte's educational offerings is a presentation by Greg Pilotti on Workforce Strategies.  Pilotti, the founder of Greg Pilotti Furniture Makers, tells how to attract the next generation of employees, and hold onto them once they are hired Greg Pilotti has been running a successful custom furniture and case good business in Parkesburg, Pennsylvania for his entire career. He's 28.
Trained in his field through the commercial woodworking program at Lancaster's Thaddeus Stevens State College, Pilotti is already a seasoned manager who has carefully charted a plan for aggressively growing his business - accomplishments acknowledged in July when he received the 2017 Wood Industry 40 Under 40 Award in Las Vegas. 
Charlotte Wood Pro Expo attendees will get a firsthand look at commercial cabinet manufacturer, CABTEQ Solutions if they participate in the February 14 conference program. CABTEQ Solutions is located in Rock Hill, S.C., where it offers design, manufacturing and installation services and serves a variety of commercial markets, including the dental and overall medical markets.  CABTEQ Solutions is located in Rock Hill, S.C., where it offers design, manufacturing and installation services and serves a variety of commercial markets, including the dental and overall medical markets.
Also on the February 14 agenda, a visit to Blum in Stanley, N.C. is planned. Tour attendees will learn about the company's award-winning apprenticeship program as well as Blum's $16 million expansion that includes $7 million for equipment upgrades for its fully automated warehouse as well as $6 million for new manufacturing technology.  
Woodworkers are also encouraged to bring their real live shop production questions and challenges for the experts on hand.
Wood Pro Expo is the regional show that brings education, equipment, and supplies close to cabinetmakers and custom woodworking businesses around the country. It includes a strong educational program on best practices for shop production, and as well as an expo oriented to equipment and supplies geared to the small- and medium-size shops, including CNC basics, employee recruitment, finishing, lean manufacturing, business management, software, and shop safety.
Launched in 2014 in Baltimore, the show moved to Lancaster, Pennsylvania last year, and returns to Lancaster in October 2018. To learn more, go to
www.woodproexpo.com
Have something to say? Share your thoughts with us in the comments below.