Nascar is around the corner for Wood Pro Expo attendees
January 29, 2018 | 9:52 am CST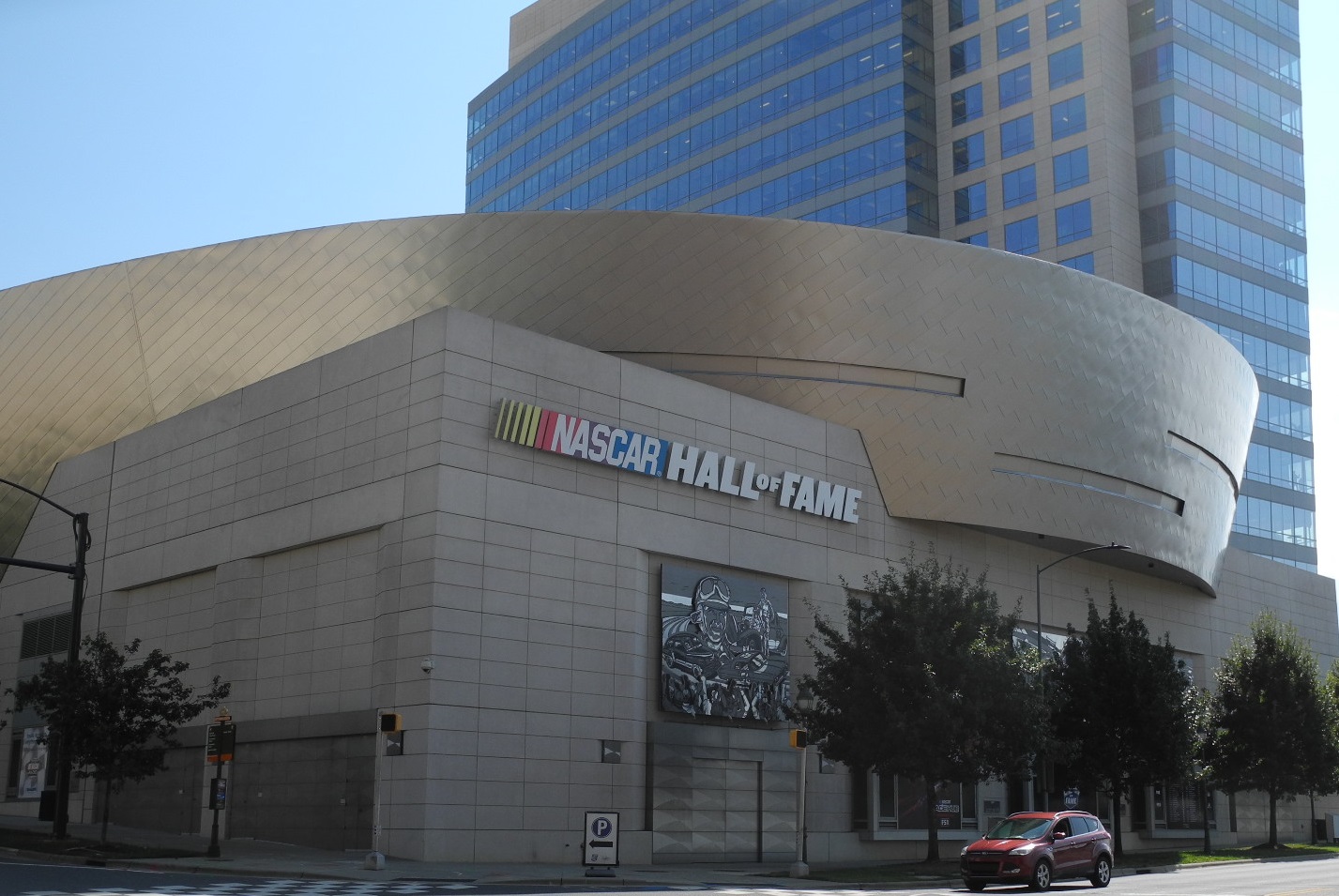 CHARLOTTE, N.C. -- The Nascar Hall of Fame is only steps away from the Charlotte Convention Center, home of Wood Pro Expo Feb. 14-16.
The high-tech venue, designed to educate and entertain both race fans and non-fans, opened in 2010, and includes artifacts, hands-on exhibits, a theater, Hall of Honor, Buffalo Wild Wings restaurant, Nascar Hall of Fame Gear Shop, Nascar Productions-operated broadcast studio and an attached parking garage on Brevard Street.
The five-acre site also includes a privately developed 19-story office tower and 102,000-square-foot expansion to the Charlotte Convention Center, with a 40,000-square-foot ballroom. The Nascar Hall of Fame is owned by the City of Charlotte, licensed by Nascar and operated by the Charlotte Regional Visitors Authority. The goal of the hall is to honor Nascar icons and create an enduring tribute to the drivers, crew members, team owners and others that have been part of the sport in the past, present and future. For more information see http://www.nascarhall.com/
Nascar's first major event in 2018 is the Daytona 500, to be held at the Daytona International Speedway in Florida on Sunday, February 18 at 1:30 p.m.
If you're doing both Wood Pro Expo and the Daytona 500, it's a 475-mile drive between the two, which you could easily make on Saturday, the day between WPE and the 500. That's about a seven-and-a-half hour drive, at posted speed limits.
Wood Pro Expo is the regional show that brings education, equipment, and supplies close to cabinetmakers and custom woodworking businesses around the country. It includes a strong educational program on best practices for shop production, and as well as an expo oriented to equipment and supplies geared to the small- and medium-size shops, including CNC basics, employee recruitment, finishing, lean manufacturing, business management, software, and shop safety.
For more information on Wood Pro Expo, see www.woodproexpo.com.
Have something to say? Share your thoughts with us in the comments below.