Two bids for the same kitchen project, one is triple the other. Learn why at Wood Pro Charlotte
November 28, 2018 | 11:42 am CST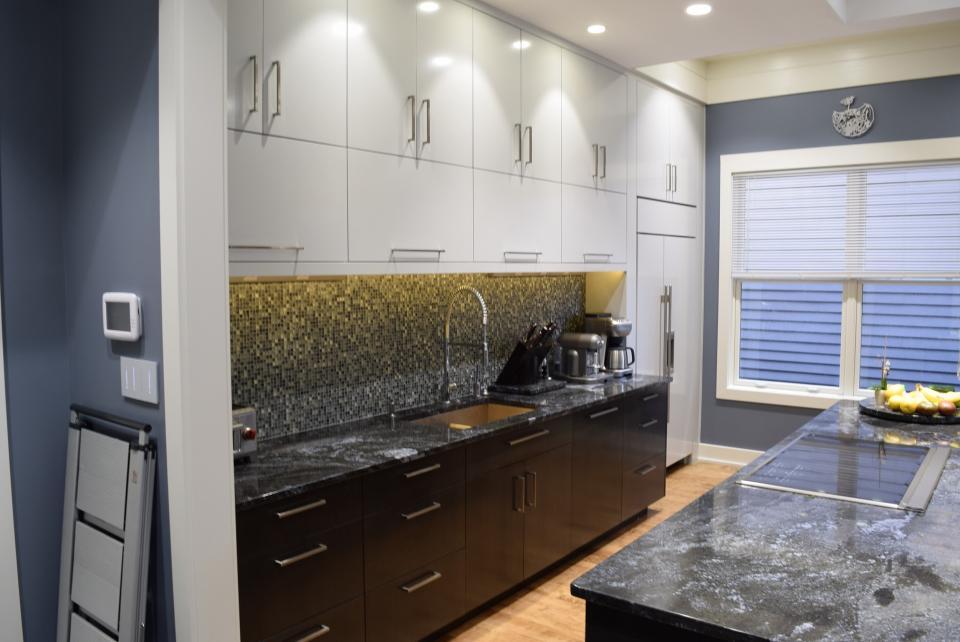 Can the same custom kitchen really cost three times as much from one shop as another? The answer is Yes, indeed, at least bsed on project bids submitted historically for the annual FDMC Pricing Survey.
Will Sampson, Editor-in-Chief of
FDMC
magazine, analyzes why bids vary, providing insights that will help you maximize rates on your bids, as he presents results of the latest FDMC Pricing Survey. "I'll talk about how shops leave money on the table or sacrifice profits to bad estimating," Sampson says.
Sampson's presentation takes place during the Wood Pro Conference Track on March 6 at the Charlotte Convention Center. That track is part of a day-long educational event taking place pior to the 2019 Wood Pro Expo Charlotte trade show there.
In the annual blind FDMC Pricing Survey, several types of kitchen projects are submitted for open bid by cabinet shops around the U.S. and Canada. 
"I have visited hundreds of shops across the country, studying and reporting on successful business practices, including pricing methods," says Sampson (below). The FDMC Pricing Survey is the industry's only tool designed to compare pricing for custom woodworking projects. Over the 15 years since it was launched, the Pricing Survey has compared hundreds of bids on scores of projects to give a fluid picture of the dynamic factors affecting pricing in the woodworking industry.
"While one might think more competitive bidding would bring more competitive pricing, that just isn't the case," says Samson. "In one edition of the annual survey, on two of the projects the high bids were about three times higher than the low bids. This is akin to a customer taking the same bidding specifications to three different shops and getting bids ranging from under $12,000 to nearly $40,000 for a frameless job and from nearly $25,000 to almost $70,000 for a face-frame project. 
Here's a description of one of the projects, typical of the Survey, shown above: a paint grade kitchen (soft maple and MDF panels) featuring beaded face frames (¼-in. bead) with flush inset doors and drawers. Cabinet interiors are ¾-in. pre-finished maple plywood with ¼-in. prefinished maple plywood backs, except for the glass door section of the hutch cabinet, which has a custom painted interior. Lots of details add to the cost, and a glazed finish tops it off.
Sampson will explain how and perhaps why bids vary, and answer your questions during his session on pricing at 1:20 p.m. during the Wood Pro Track, March 6, the three-day. 
"During my session, I will give you some of the insights I have distilled from studying pricing in the custom woodworking industry for more than two decades," Sampson says. In addition to the results of the latest FDMC Pricing Survey, and plans for the 2019 edition of the study - which launches right after the show - Sampson will focus on some of the key reasons pricing varies so much in this industry even between established, experienced shops. 
My presentation will be part of the Wood Pro Expo Conference Track at Wood Pro Expo Charlotte, running March 11-13.  
Have something to say? Share your thoughts with us in the comments below.