Green Fast Cure displays flameless catalytic infrared heaters at Charlotte show
February 6, 2019 | 12:28 pm CST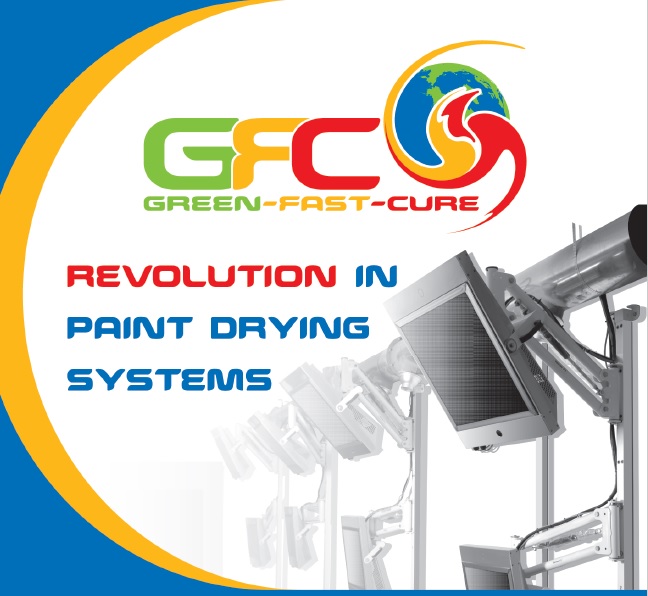 CHARLOTTE -
Green Fast Cure
(GFC) will display flameless catalytic infrared heaters including its energy efficient GF2 system in Booth #807 at the co-located Wood Pro Expo Charlotte/Cabinets & Closets Conference & Expo. The show takes place March 6-8 at the Charlotte Convention Center in North Carolina.
The flameless combustion of the GF2 system and other GFC products emits medium infrared waves, which will generate heat within any liquid coating through molecular excitation, driving solvents and water outward. It offers the option to force the drying or curing of any type of organic coating, and is particularly efficient over water-based coatings as it forces the moisture out within two to three minutes according to the company.
It features a control panel, a pyrometer on each thermos-heating head to read and control the surface temperature, a flexible arm system with a 60-inch span and 180-degree rotation, and a rail system that allows the GF2 to move sideways. Suitable for applications in aerospace, automobile, composites, industrial steel and woods, and more, the company says it can save up to 80 percent of energy compared to hot-air curing.
The
Wood Pro Expo
brand comprises a series of strategic regional events, located in key areas throughout the United States where professional woodworkers congregate. Wood Pro Expo features a full day of education and tours followed by two expo days oriented to equipment and supplies focused on the small-to-medium size shops. The educational offering includes CNC basics, employee recruitment, finishing, lean manufacturing, business management, software, and shop safety.
The
Cabinets & Closets Conference & Expo
is an annual event featuring a full-day conference, plant tour, and exposition, and is dedicated to home remodeling professionals specializing in building kitchen cabinets, closets, and other home storage designs. Scheduled for March 6-8, 2019 at the Charlotte Convention Center, the Cabinets & Closets Conference and Expo will co-locate with Wood Pro Expo, which is held annually in Charlotte. For more information visit
CabinetsandClosetsExpo.com
.
Have something to say? Share your thoughts with us in the comments below.