Lean guru takes on the pandemic in free keynote at WPE CA
February 16, 2022 | 10:51 am CST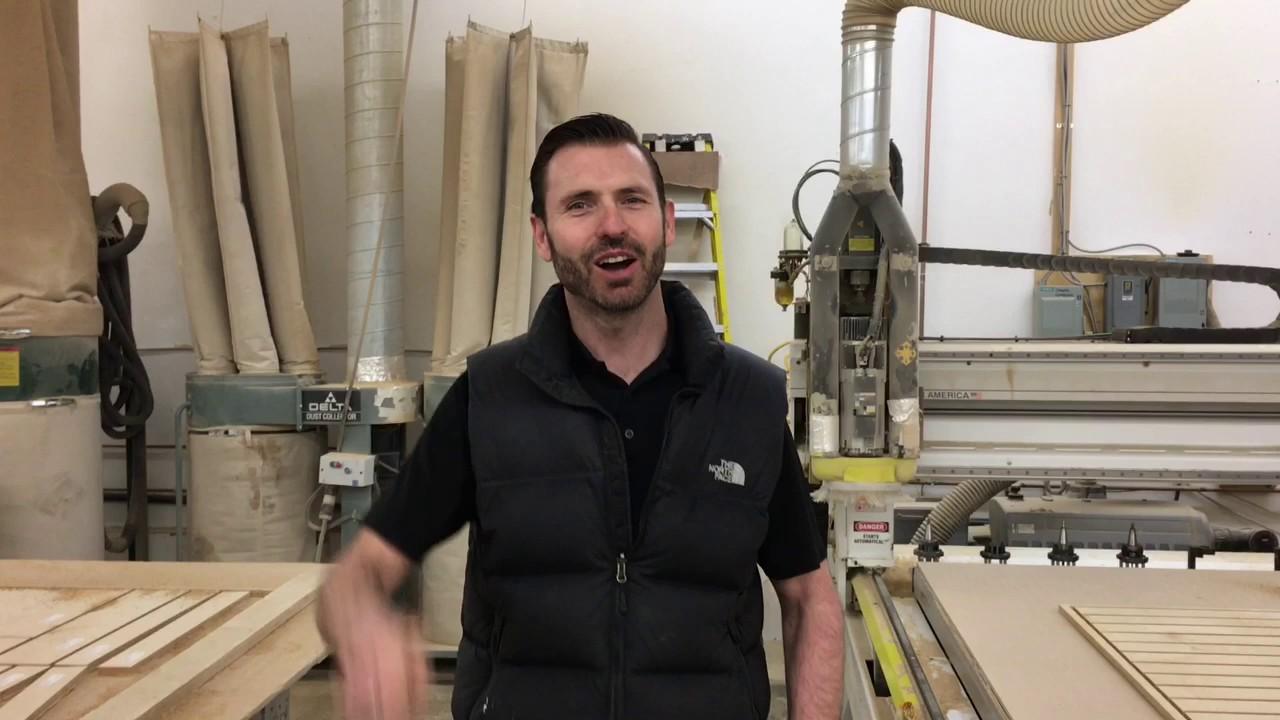 SAN DIEGO – FDMC columnist Brad Cairns will present a free keynote, "Staying Lean in the Pandemic," to kick off day three of Wood Pro Expo California, co-located with the Closets Expo.

Cairns, who is also senior principal of The Center for Lean Learning/Quantum Lean and owner of Best Damn Doors of St. Thomas, Ontario, will discuss lean strategies for navigating the pandemic era, including mitigating the challenges of supply chain disruptions and labor shortages. His presentation is scheduled for 9 a.m. Friday, April 29 at the San Diego Convention Center.

Cairns will update and expand upon a recent column he wrote for FDMC on this timely topic.

Regarding supply chain strains, Cairns wrote, "The minute the supply chain becomes unreliable is the minute those systems fall apart. Don't try to use a reliable system with an unreliable supply chain. Depending on your cash position and your ability to store material, it might be possible to increase all Kanban quantities past what you might need in hopes that it shows up sporadically and you just don't run out."

While industry-wide supply chain disruptions are relatively new, the difficulty to find, hire and retain skilled woodworkers are anything but. 

"The labor shortage is a bigger problem and something lean thinking can directly impact. It's more important than ever to start squeezing every last ounce of waste out of our processes. At my shop, we turned up the heat on all our standard operating procedures, updating them and getting videos made so we can train new people in a quarter of the time it used to take. We also extended our morning meeting and improvement time on all three shifts to a full 30 minutes each." 

Cairns ends this column on a hopeful note: "Just because the world is going crazy, you don't have to join them! All your lean tools and techniques will better position you in any economic environment. The companies that stay true to their lean principles will survive longer and bounce back faster than competitors scrambling at every turn." 
Cairns' presentation is one of three free keynotes planned for the Closets Expo and Wood Pro Expo. The others include:
9 a.m. Thursday, April 28 -- Jim Bouchard,  founder of the Sensei Leadership Movement, on how leaders attract, train, and retain employees.
12 p.m. Friday, April 29 -- Kenn Busch, founder of Material Intelligence and Climate Positive Now!,, will address "How to Sell Your Health-and-Wellness Advantages to Discerning Customers."
See the full three-day schedule of events.


About the 2022 Closets Conference & Expo and Wood Pro Expo California
The Closets Conference & Expo is the annual national event for closet and home storage professionals. It is co-located with Wood Pro Expo California (WPE), a regional marketplace for woodworking professionals. The events are organized by Closets & Organized Storage and FDMC magazines respectively, each part of Woodworking Network. The twin-bill event is scheduled for April 27-29, 2022, at the San Diego Convention Center in San Diego, Calif.

The Closets Expo and WPE each kick off with a separate full-day conference on April 27, followed by the two-day expo, April 28-29, featuring woodworking machinery, supplies, and components. Additional educational programming is offered on both days of the expo. 

For information about exhibiting and sponsorship opportunities, contact Laurel Didier, publisher of Closets & Home Storage. For all other inquiries, contact Kim Lebel, show manager. 
View the interactive exhibitor prospectus.

More upcoming Woodworking Network events
Executive Briefing Conference, September 15-17, 2022, The Broadmoor, Colorado Springs, Colo.
Wood Pro Expo Lancaster, October 13-14, 2022, Spooky Nook Sports Center, Manheim, Pa.
Salon Industriel du Bois Ouvré (SIBO), October 27-29, 2022, Centrexpo Cogeco, Drummondville, Quebec.
Have something to say? Share your thoughts with us in the comments below.