Closets Conference/Wood Pro Expo California attracts attendees from across the country
April 6, 2022 | 3:47 pm CDT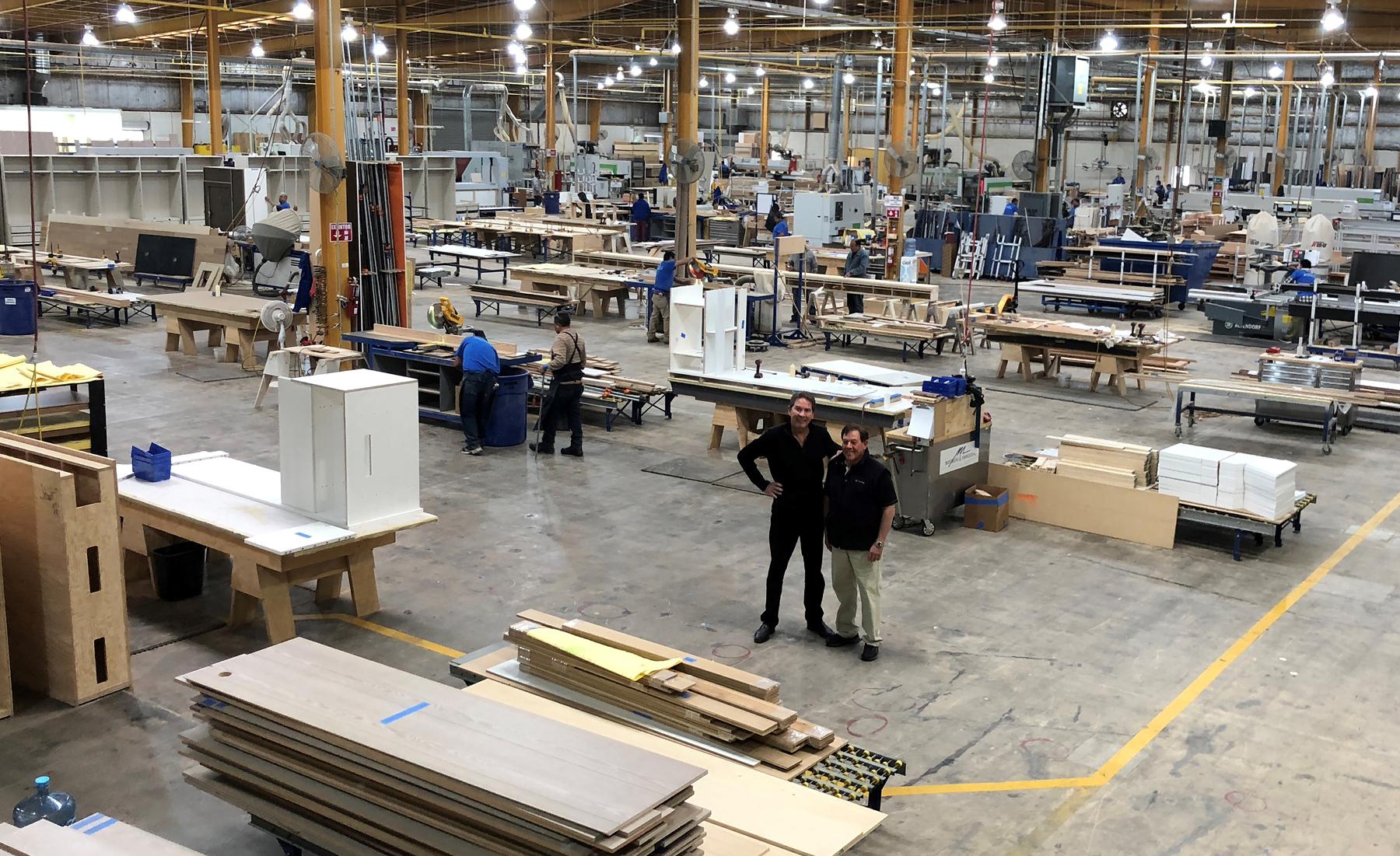 SAN DIEGO -- While the majority of registrants for the Closets Conference/Wood Pro Expo California are from the Golden State, individuals from more than 30 states and four Canadian provinces are registered to attend the April 27-29 event.

"The Closets Conference & Expo has always been a national event," said Laurel Didier, publisher of Closets & Organized Storage and show manager. "But now, with the easing of COVID restrictions, people want to get back at it and our event in San Diego is a great place to start."
The three-day event kicks off with a full day dedicated to education and networking. A two-day expo, April 28-29,  follows, featuring machinery, supplies, and components. Additional educational programming is offered during the expo taking place at the San Diego Convention Center.
Here are just a few of the highlights:
Transforming 'awkward spaces' into luxury closets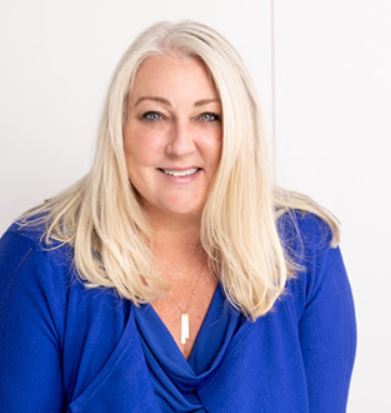 Laurie Haefele, the owner of Haefele Design of Santa Monica, California,, is not one to shy away from a challenge. The award-winning designer has honed her skills by tackling less than slam-dunk projects.
Haefele will share some of the projects that have tested her design mettle during her opening keynote presentation: "How to Turn Afterthought Closets into Custom Luxury Wardrobes." That includes designing closets that hide ducting or oddball shapes due to an adjacent room that was made larger and more appealing.
Haefele, who started her professional career as an architect, was recently profiled by Michaelle Bradford, editor of Closets & Organized Storage magazine. In addition to closets, Haefele also designs upscale kitchens and baths. She is an associate member AIA, and is also a member of NKBA, ASID, and ICAA.
Immediately following Haefele's opening remarks, attendees of the Closets and Wood Pro conferences will participate in their respective dedicated tracks. Click here to see the full agenda and events.
Video tour of Montbleau & Associates
Conference attendees will take an exclusive video tour of Montbleau & Associates' state-of-the-art architectural millwork production facility in Tijuana, Mexico. Woodworking Network is sending a video crew to the 90,000-square-foot plant to document its technology and processes. In addition to a plethora of high-tech machinery, including multiple 5-axis and nesting CNC routers, the facility houses an automated UV finishing operation.
With 2021 sales of approximately $50 million, Montbleau & Associates ranks No. 142 in the FDMC 300. The company manufactures millwork and casework for corporate, hospitality, and healthcare projects, much of it incorporating high-end wood veneers. Its client roster includes high-profile tech companies such as Apple, Google, Facebook, and Amazon.
Immediately following the tour, Harry Urban, publisher of Woodworking Network, will host a live interview with  Ron Montbleau, CEO and founder of Montbleau & Associates. Montbleau, was also named a 2018 Wood Industry Market Leader by Woodworking Network. 
The full-day Closets and Wood Pro conferences conclude with a reception.
ACSP to host free give-and-take roundtables at Closets Expo
The Association of Closet and Storage Professionals (ACSP) will host free roundtable discussions from 11 a.m. to 1 p.m., Thursday, April 28, right on the expo floor of the San Diego Convention Center. While no additional registration is required, attendees are encouraged to arrive at the ACSP's meeting space, booth #804, a few minutes early as seating for each topic will be limited.
The ACSP roundtable topics include Lighting, what's bright and what's dark; Recruiting and retaining employees; The necessary steps in the sales process; Taking design to the next level; and Marketing: What works and what's coming.
CMA hosts 'What's Your Problem?' breakfast
The Cabinet Makers Association (CMA) will host its popular "What's Your Problem?" roundtable discussions starting at 8 a.m. Thursday, April 28 at the San Diego Convention Center. The session includes breakfast. Membership in the CMA is not required, but participants must register, for the nominal fee of $10. 
The roundtables offer an opportunity for cabinet, closet, and custom wood products professionals to collaborate on solving problems ranging from business management topics to manufacturing issues, plus share their challenges and learn from others who have been there, done that, and succeeded.
Installation clinics
Tips and tricks for facilitating the smooth installation of closet and storage products will be covered in a pair of clinics presented by Eric Marshall, ACSP president and owner of Kitchens and Closets by DEA in Tempe, Arizona. Both installation clinics will be held on Friday, April 29. Each clinic is offered for $15 and includes:
Installation 2.0, 11:00-11:50 a.m.: Working with multi-depth panels; Crown and base mouldings; Cleat-hung cabinets; Countertops and islands; and Cutting hinges or cams on site.
Installation 3.0, 1:00 -1:50 p.m.: Garage cabinets; Murphy beds; Home offices.
Products galore
The co-located Wood Pro Expo California and Closets Expo will feature a wide range of woodworking machinery, supplies, software, and more in the first industrial woodworking event ever held in "America's Finest City."
Expo Hall Hours
10 a.m. to 5 p.m. Thursday, April 28
10 a.m. to 3 p.m. Friday, April 29
Many of these products are being shown publicly for the first time. Check out this snapshot of products being shown by three dozen exhibitors.
Wood Pro Expo features the popular Running Machine Program, consisting of a series of scheduled up-and-close demonstrations of technology on each day of the show. The event also includes a new Machinery & Tooling Pavilion.
About the 2022 Closets Conference & Expo and Wood Pro Expo California
The Closets Conference & Expo is the annual national event for closet and home storage professionals. It is co-located with Wood Pro Expo California (WPE), a regional marketplace for woodworking professionals. The events are organized by Closets & Organized Storage and FDMC magazines respectively, each part of Woodworking Network. The twin-bill event is scheduled for April 27-29, 2022, at the San Diego Convention Center in San Diego, Calif.
The Closets Expo and WPE each kick off with a separate full-day conference on April 27, followed by the two-day expo, April 28-29, featuring woodworking machinery, supplies, and components. Additional educational programming is offered on both days of the expo. 

For information about exhibiting and sponsorship opportunities, contact Laurel Didier, publisher of Closets & Home Storage. For all other inquiries, contact Kim Lebel, show manager. 
View the interactive exhibitor prospectus.

More upcoming Woodworking Network events
Executive Briefing Conference, September 15-17, 2022, The Broadmoor, Colorado Springs, Colo.
Wood Pro Expo Lancaster, October 13-14, 2022, Spooky Nook Sports Center, Manheim, Pa.
Salon Industriel du Bois Ouvré (SIBO), October 27-29, 2022, Centrexpo Cogeco, Drummondville, Quebec.
Have something to say? Share your thoughts with us in the comments below.